Hello beauties!
Catching up on my reviews with Huda Beauty Demi Matte Cream Lipsticks. As you already know by now, I'm a Huda Beauty fan so I couldn't have missed this launch. For the past few months it was hard for me to keep my love for the products separated from my thoughts about the brand. I'm just here to give my opinion about the products and I don't want to influence you based on the experience I had with this brand.
So, once these launched I purchased the four shades here and opted for 2 nudes and 2 pink, purple tones. If the packaging is not so shiny is because I had these for a while now, using the intensely and keeping them in my bag. I also moved to a new place as you know so packaging and unpacking kinda of removed that shine. 🙂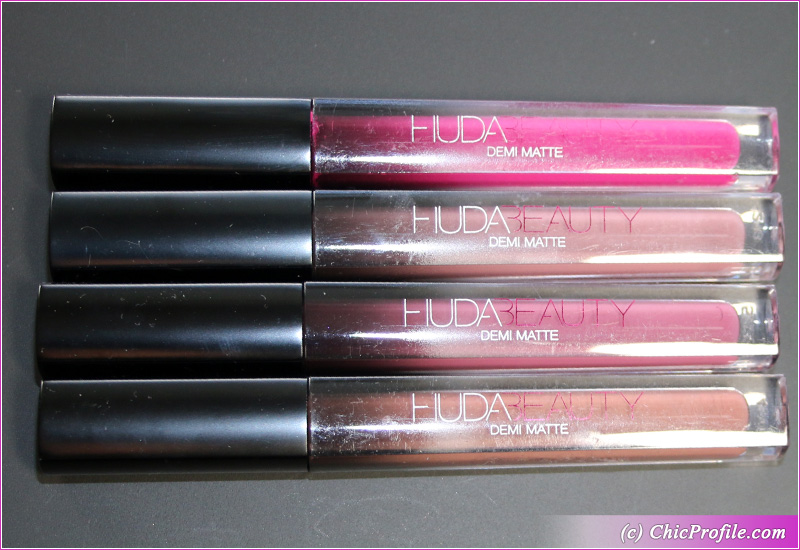 Where to buy:
U.S. – Now at Sephora US
UK – Now at Cult Beauty, Selfridges, Harrods
France – Now at Sephora.fr
SHOP NOW
Huda Beauty Demi Matte Cream Lipsticks Reviews
Huda Beauty Demi Matte Cream Lipsticks ($20.00 / £18.00 / €22.00 for 3.6 ml) comes in a variety of 15 shades. All the shades are bold, intense and pigmented. I can definitely say they are bursting with saturated pigmented from the first layer. Personally I don't need to apply more than one layer on my lips.
The texture was creamy and glided easily across the lips without tugging or pulling. I loved the application for all of the Demi Mattes shades that I tried.
Demi Matte Lipsticks are formulated with a hint of menthol, specially designed to deliver a temporary cooling effect and tingling sensation that leaves the lips looking fuller. The formula is also enriched with Maxi-lip™, which supports natural collagen and hydrates the lips.
I was really happy when I heard about the launch of a new formula for Huda Beauty liquid lipsticks. Anxious to try out these lipsticks I was convinced that I would find them more comfortable to wear than they classic Huda liquid lipsticks.
Is not that I'm not loving a matte finish, but usually many have a tendency to dry out lips. I actually love to wear Huda's matte lipstick formula but now that I've tried the Demi mattes, I have new favorites. You can check out my previous reviews for Huda Beauty Matte Liquid Lipsticks on the blog. I bought quite a few shades so you'll have plenty of reviews to read.
The Demi Matte lipsticks basically deliver a more forgiving matte finish, that dries down to a satin finish. The formula feels comfortable, without dehydrating the lips.
I'm personally OK with this satin, comfortable finish but if you want to achieve a more matte finish, try this. Blot your lips after application to mute the shine.
For the Demi Matte lipsticks, Huda changed a little bit the doe-footed applicator. It glides even easier across the lips and picks up enough amount of product for one application.
Huda Beauty Demi Matte Cream Lipsticks Swatches
You can check out more swatches of the new shades on a previous post. These swatches taken bellow were on bare skin and in a single layer. I admit I didn't give the formula time to dry so you can really see the demi matte finish.
You can easily see how rich and pigmented the colors are and what beautiful finish they leave behind. These are my favorite shades from this collection and the ones I choose to buy and review.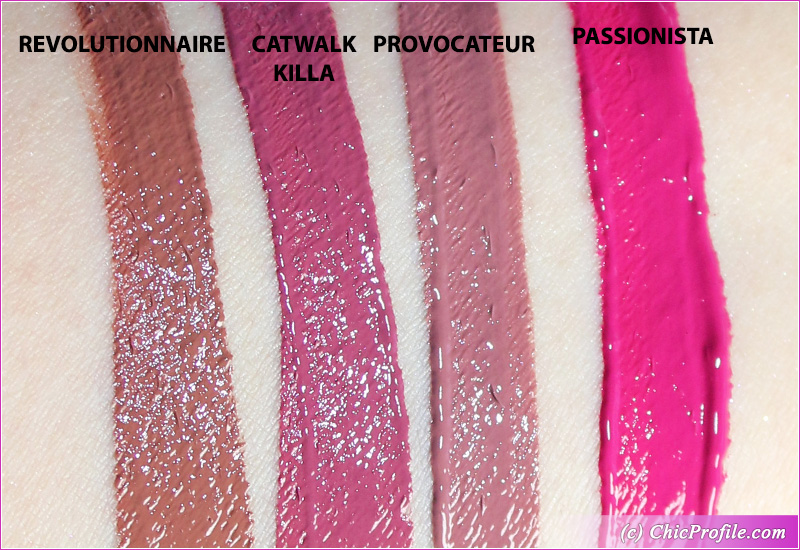 Huda Beauty Demi Matte Cream Lipsticks Shade by Shade Review
Revolutionnaire is a deep brown with neutral undertones and a satin finish. It has excellent color payoff in a single layer, delivering rich and intense color. It comes on opaque on the lips in a single swipe.
The texture is creamy, moderately thick and feels lightweight on the lips. The formula contains menthol, which you will definitely feel it right after you applied the color. It gives me a cooling, refreshing sensation but also a tingling feeling. It says that lips are suppose to look fuller and more plumped but I haven't noticed any difference.
The cooling sensation lingers on my lips for quite a few minutes while the formula dries to a satin finish. If you don't like wearing matte lipstick formulas then you should definitely try Huda Beauty demi mattes. The formula is more forgiving, comfortable and doesn't dry out the lips.
The color doesn't sink into my lip lines and lasts on my lips for over seven hours.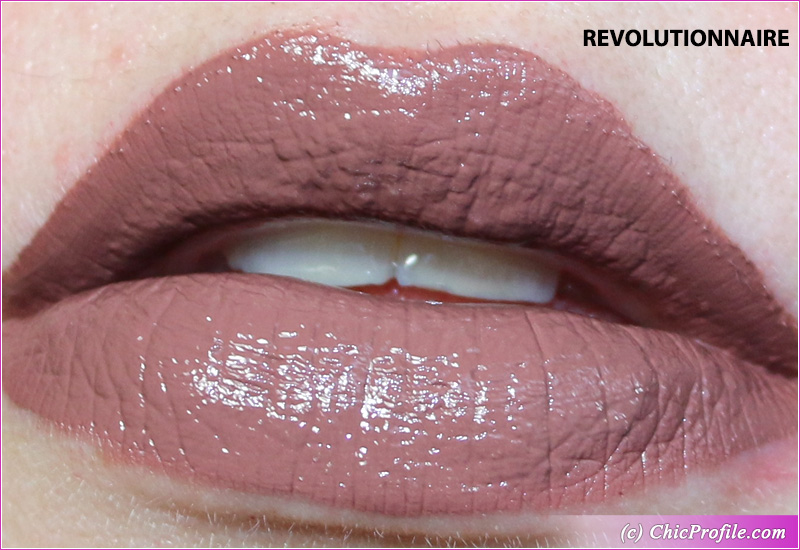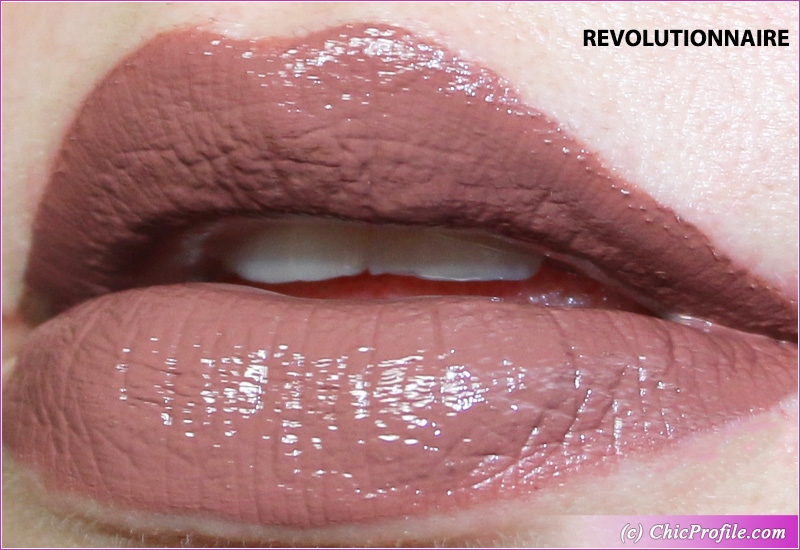 Catwalk Killa is charismatic purple with brown hues and a satin matte finish. This is one of my top favorite shades, as it combines a bit pink and purple and goes down to a nude magenta. The satin finish is beautiful but takes quite a few minutes for the formula to dry down.
The color is rich, pigmented and delivers an opaque color in a single swipe. It doesn't settle into my lips lines and doesn't bleed. The application went on smoothly, as the color applied evenly without pulling or tugging.
The consistency is rich, creamy and just a little bit on the thicker side. The formula enriched with menthol just like the others, gives my lips a cooling, refreshing sensation that lingers on for a few minutes.
The color lasts on me for a bit over seven hours and least a stain behind. Even if I eat, I don't feel I need to apply any extra color even if the finish goes a bit more matte. It doesn't dehydrate the lips and feels comfortable throughout the wear.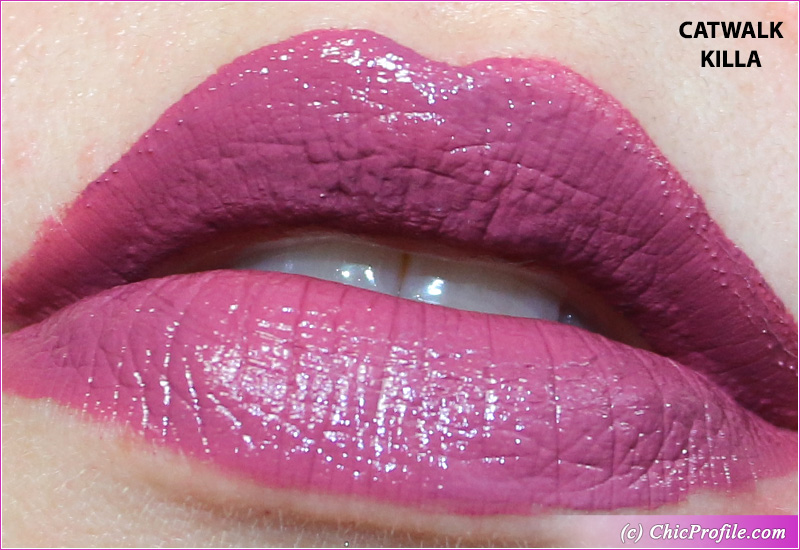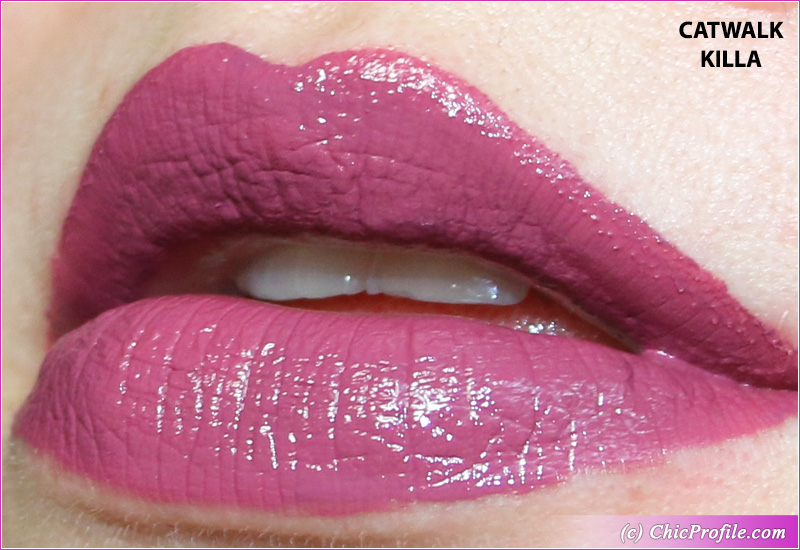 Provocateur is a medium purplish brown with subtle cool undertones and a satin finish. It had excellent color payoff, delivering full coverage in a single swipe.
This is the kinda nude shade that I prefer. It's suitable for all skin tones and gives a nice satin finish. The formula is the same as the other shades, slightly mentholated and creamy.

The application went on easily, as the color applied on evenly and without settling into my lip lines. It took me around 7 hours wear without leaving a stain behind.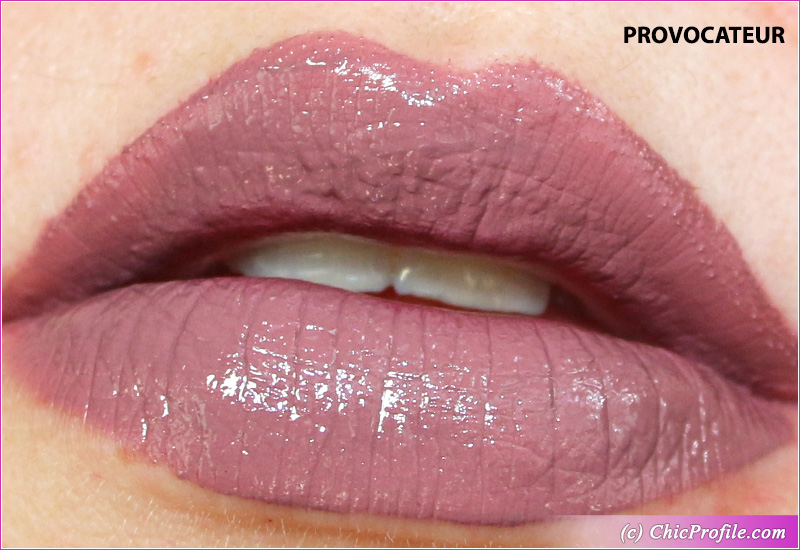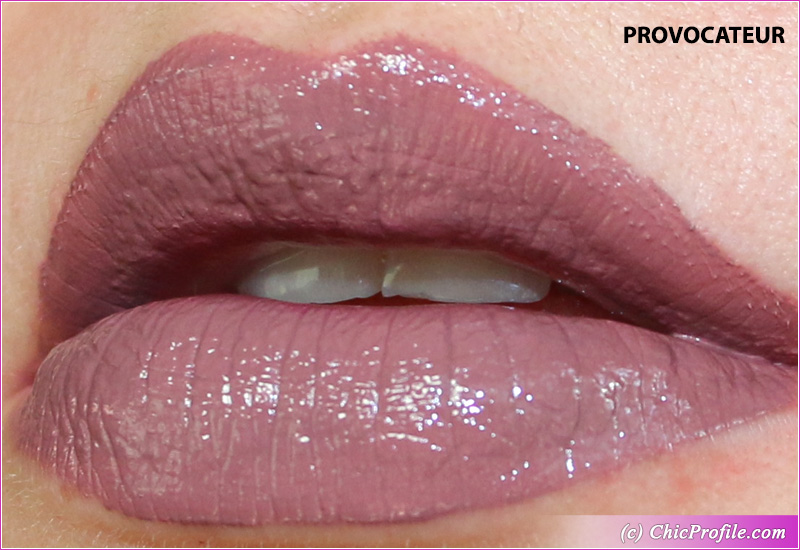 Passionista is a bright pink with blue undertones and a satin finish. It has an excellent color payoff, being rich and opaque in a single layer. This is my favorite shade from the entire collection. I just feel like smiling all the time when I'm wearing bright pinks on my lips.
The consistency is creamy, a bit thicker but feels lightweight on the lips nonetheless. It's true that it takes several minutes for the formula to dry down to a satin finish.
This is a bright an intense shades, definitely not for those who are color shy. It will brighten up your face instantly and add that beautiful pop of color. Just like the other shades, this one had the same formula with a cooling and tingling sensation.
I wore this shade the longest and I got a bit around 7 hours wear with a bright, intense stain. The formula didn't feel drying at all so I got a comfortable sensation throughout the wear.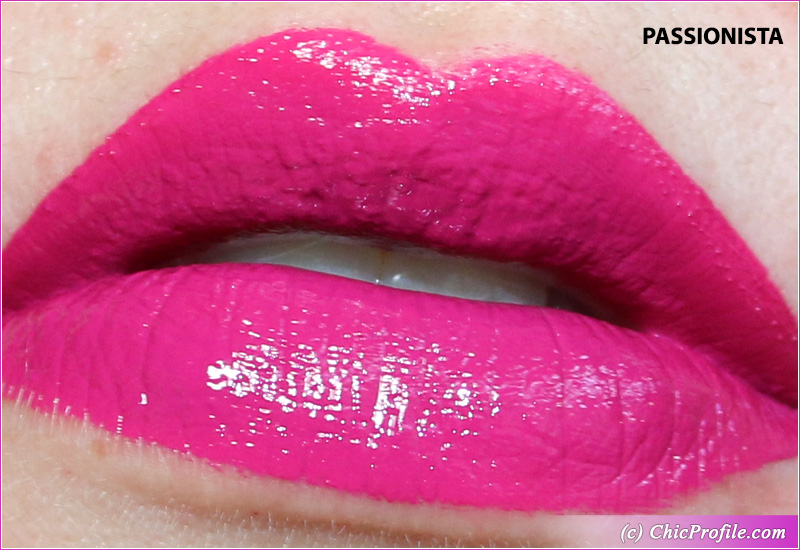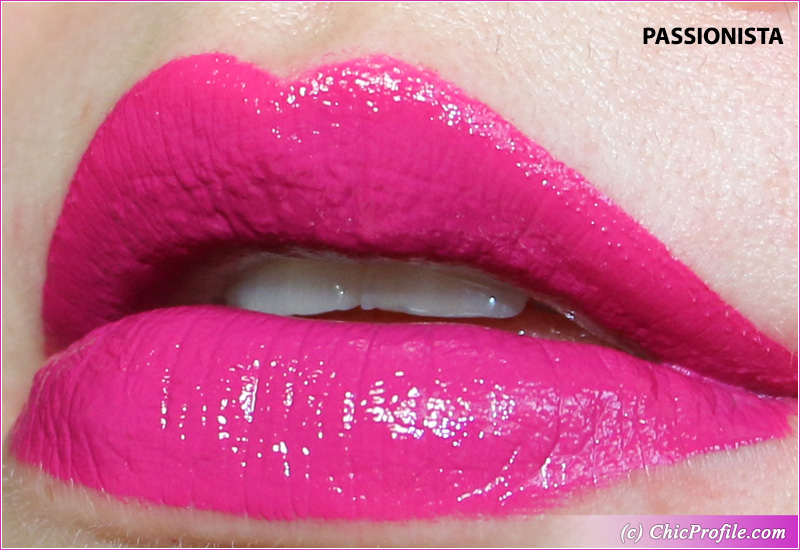 SHOP NOW
Enjoy more photos…