Hello beauties!
I'm sure hardcore makeup fans already bought new shades of Pat McGrath OpuLUST Gloss Spring 2020 collection so this post is for those who still didn't get anything yet. I just came back from holiday so these glosses are new to me as well and I can't wait to swatch them in store and choose my favorites. If you've already purchased anything please do let me know your thoughts. 🙂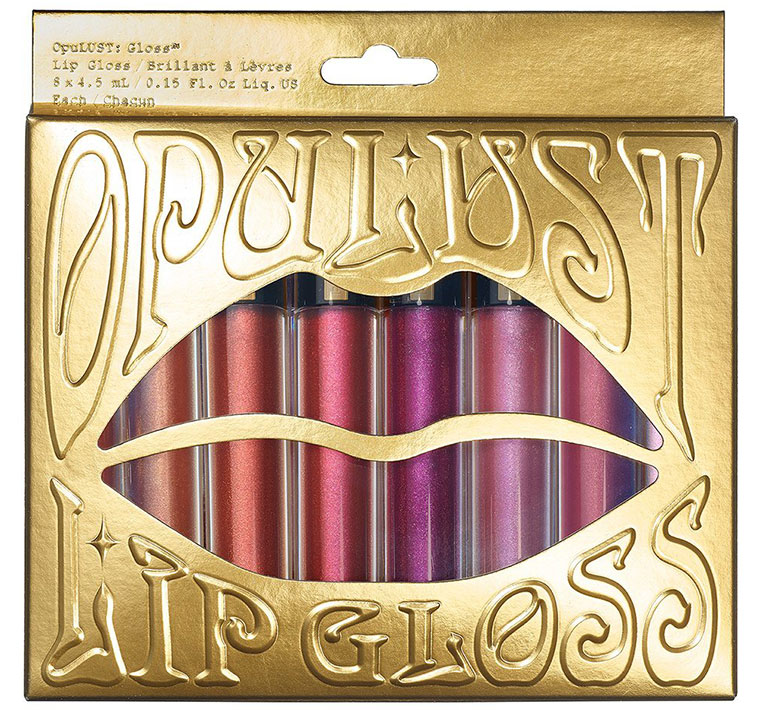 Don't forget to access my PATREON PAGE if you want to support me as an independent blogger and Chicprofile, but also to get the latest scoops on Upcoming Makeup collections before anyone else. I post exclusive content only for my Patrons! 🙂
U.S. / UK Launch Date – Now at Pat McGrath | SEPHORA, Selfridges

How to save on Pat McGrath OpuLUST Gloss for Spring 2020
So, Pat came with a new lip gloss line which sparkles and dazzles so if you are a hardcore lip gloss fan like me, this collection will be your thing. So, yes I'm addressing this post to those of you who are crazy over an intense, juicy shine and Pat McGrath OpuLust Glosses deliver just that plus a good amount of sparkle. The formula is non-sticky so no tackiness on the lips. 🙂
RELATED: The Best Pat McGrath Makeup Products
A good way to save money on these will be to skip the individual purchase and not buy them one by one, when you can get the Duos or Trios for a very good price. If you buy then individually you'll be paying $30.00 for each gloss while the Duos are $50.00 and Trios $75.00 which saves you quite a lot.
The downsize is that you can't pick and choose your shades and you'd have to go with the standard offerings for Duos and Trios. If your wallet feels up to the task, then of course you'll get the best deal if you purchase the Opulust Gloss Everything Kit ($190.00) which features 6 shades that will normally cost you $240.00. There you have it, saving $50.00 in one go is quite the charm. You can share this kit with a friend or two and you can divide the colors between you and save a lot of coins. 🙂
Keep in mind that some shades of Opulust Gloss shades are exclusively to PMG so you can buy them only online. 🙂
Seductively electrifying shades meet holo-glamorous high shine in Mother's newest gloss evolution, OpuLUST. This lavishly luxurious gloss seamlessly glides onto the lips, delivering multidimensional sparkle with a smooth, non-sticky finish.
RELATED: Pat McGrath Golden Opulence Palette Review, Swatches, Makeup Look
Plush and cushiony, this formula's innovative Emollient Matrix Technology ensures a lightweight feel, producing a shimmering, move-resistant glasslike finish with otherworldly opacity. Combining the thrills of opulent lustre with pulse-pounding passion, OpuLUST invokes the endless pleasure of iconic indulgence.
Shades:
Lavendaring

Platinum lilac with iridescent pink sparkle

Dreamscape

Golden bronze with iridescent pink sparkle

Bronze Seductress

Bronzed amber with copper and pink sparkle

Coraliaison

Pale peach with golden pink sparkle

Venomistress

Rich rose with lilac and pink sparkle

Under Your Spell

Pale mauve with iridescent lilac and pink sparkle (PMG Exclusive)

Naked Rose

Bronzed rose with gold and pink sparkle (PMG Exclusive)

Glowing Garnet

Golden ruby with gold sparkle (PMG Exclusive)
Turn Your Lips On with the legendary luxury of OpuLUST: Gloss in 8 tantalising shades. This collection of glorious glosses soothe, smooth and deliver sensually surreal three-dimensional shine while innovative Emollient Matrix Technology ensures a lightweight feel, producing a sparkling, move-resistant glasslike finish with otherworldly opacity.
Colour Blitz includes Glowing Garnet, Venomistress, Bronze Seductress
Skin Show includes Under Your Spell, Naked Rose, Coraliason
Astral Duo includes Lavendaring, Dreamscape