Hello pretties!
Guerlain Terracotta Kiss Delight is a new balm-lip gloss part of Guerlain Terracotta 2018 Collection. It comes available in three shades and I bought the pink one in Grenadine Syrup. Obviously I couldn't resist the temptation and I also got the new Guerlain Terracotta Light Healthy Glow Powder (review).
You've seen me wearing it yesterday on Instagram so keep refreshing my blog for my upcoming review. Now let's get back to this juicy, beautiful new shade that I got here.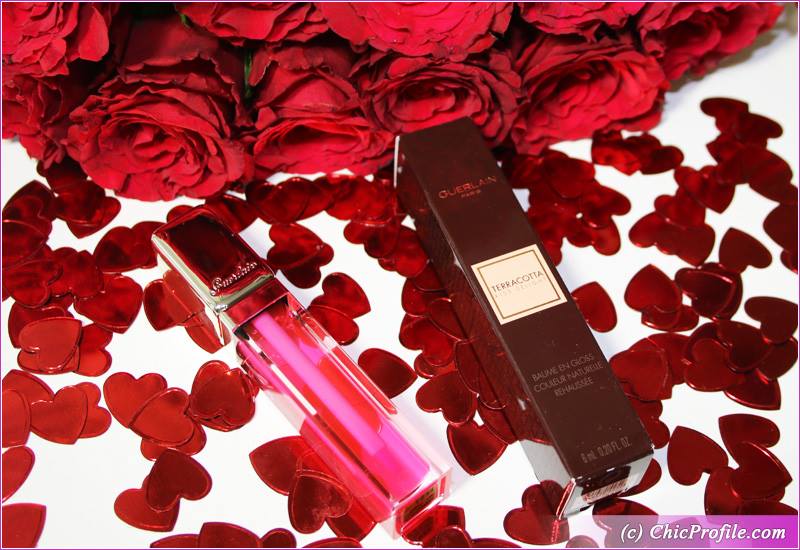 Where to buy:
U.S. / UK – Now at SAKS, Nordstrom, Neiman Marcus, Sephora, Debenhams, John Lewis, Selfridges, Douglas, Escentual, Harrods
Guerlain Terracotta Kiss Delight Review
Guerlain Grenadine Syrup Terracotta Kiss Delight ($30.00 / £24.00 for 6 ml / 0.20 fl oz) is a very light fuchsia pink with blue, cool undertones and a super shiny finish. It has a very sheer color coverage, meant to bring only a hint of color to your lips. It does changes my natural lip color a little bit, but you can't build up the intensity. I'm just happy with a sheer pink hue and a gorgeous wet lips effect.
The texture is unbelievable soft. I would describe it as melted jelly. This is exactly how I see it, as a jelly that melts instantly when it touches my lips. The sensation is amazing, very light while the lips seem to be dressed in a moisturizing layer. It definitely as that gorgeous glossy shine of a lip gloss.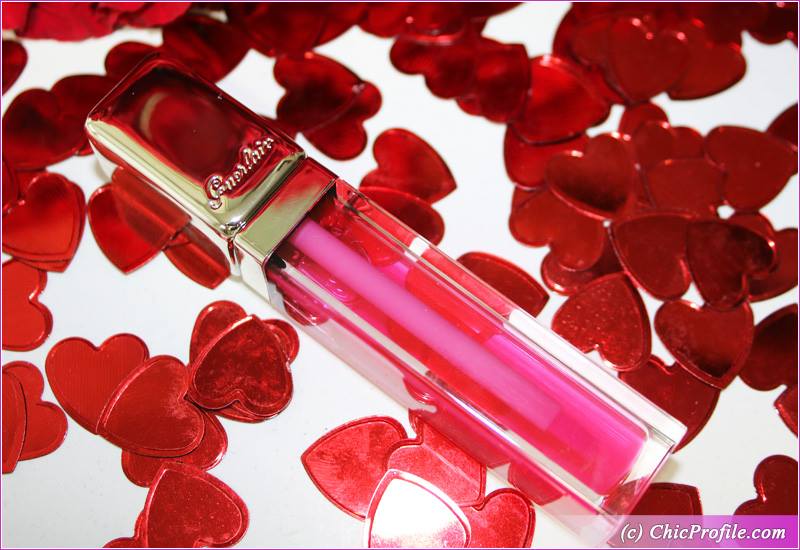 For me is the pleasure of seeing that wet lips effect, that makes lips appear fuller, fresh and more plumped. It hides any fine lines and makes lips appear juicy. This is a new balm-lip gloss and this definitely explains why it feels so moisturizing and hydrating on the lips.
The texture is infused with hyalunornic acid and has a non sticky feel. Formula is also enriched with with eosin, known for its ability to enhance all skin shades. Since I bought Guerlain Terracotta Kiss Delight, it's been honestly sitting on my makeup table as I reach for it all the time. I do it when a few times a day. Why? Here comes the tricky part.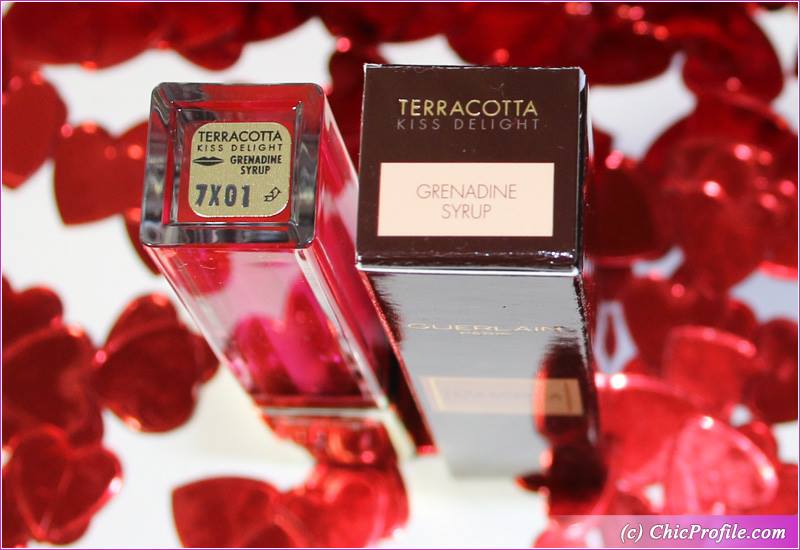 If you can get pass the sheer coverage as a downsize then I have another news coming your way. Everything sounds lovely so far for me as I don't mind a sheer coverage when I have that glossy intensity and hydrating sensation. After one a half, two hours wear the glossy finish starts to disappear.
I noticed how after one hour I don't have that strong wet-lips effect anymore. My lips feel perfectly hydrated, moisturized and soft throughout the wear by the shine tends to disappear. It does turn more into a natural sheen.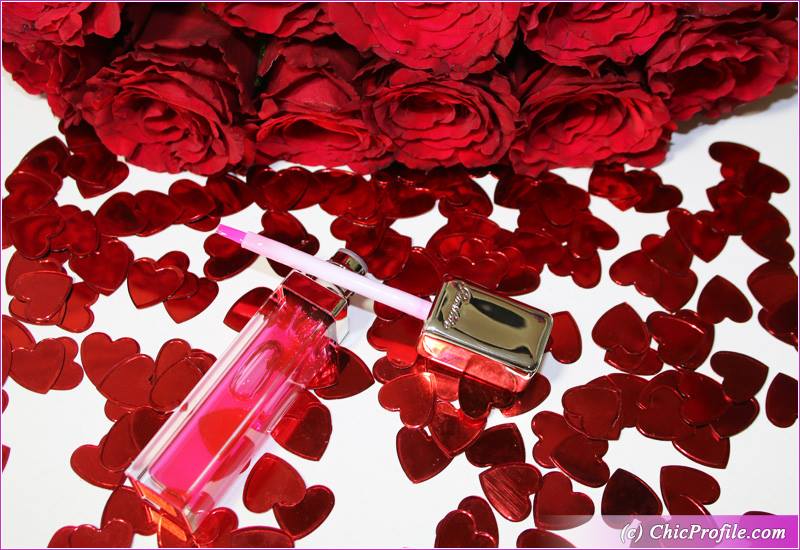 I do kinda of mind that a bit, since I was expecting that shine to last. I love the ultra-nourishing texture of Guerlain Terracotta Kiss Delight but still. My lips feel soft and supple, but where is the shine. That's why I'm keeping it close to me, because I tend to re-apply it every 2 hours. If you are not set into this shine lip effect then you'll be covered with the moisturizing sensation.
After the first day I wore Grenadine Syrup shade, right at the end I had an unexpected surprise. This sheer color that was on my lips all day (I re-applied it a few times) left the most beautiful pink stain behind. I used it the next day and I removed it on purpose after one hour to see the effect. Yes!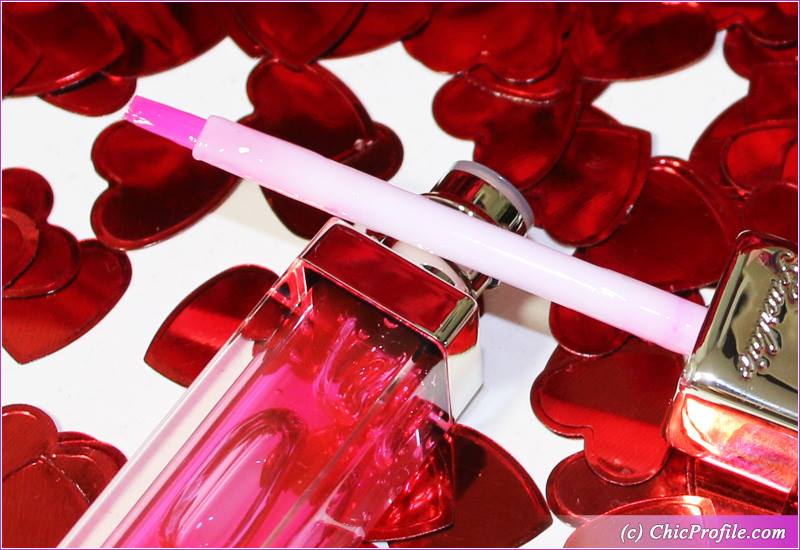 The stain was there again. It seems to me that once the color sets in, even though the glossy finish disappears you'll get that nice pink stain.
The packaging is very luxurious, typical for Guerlain. It comes in a clear plastic tube with a golden, mirror-like cap. It has a brush-type applicator which gives an easy and precise application.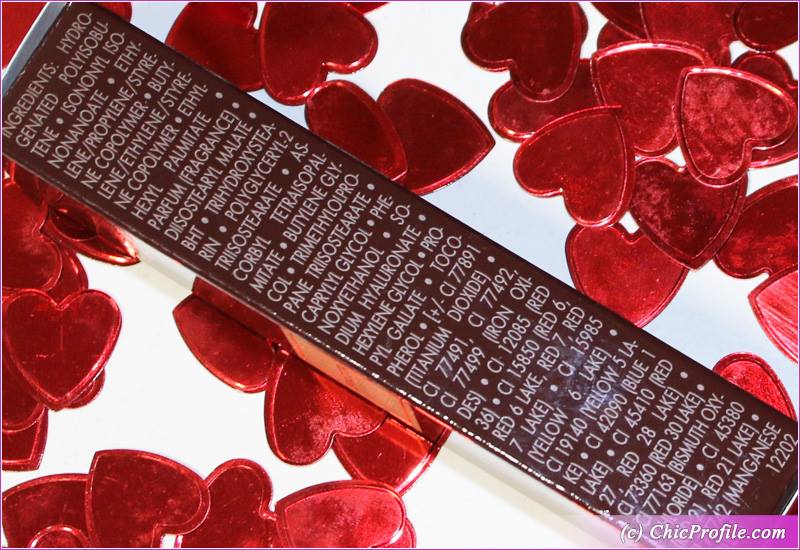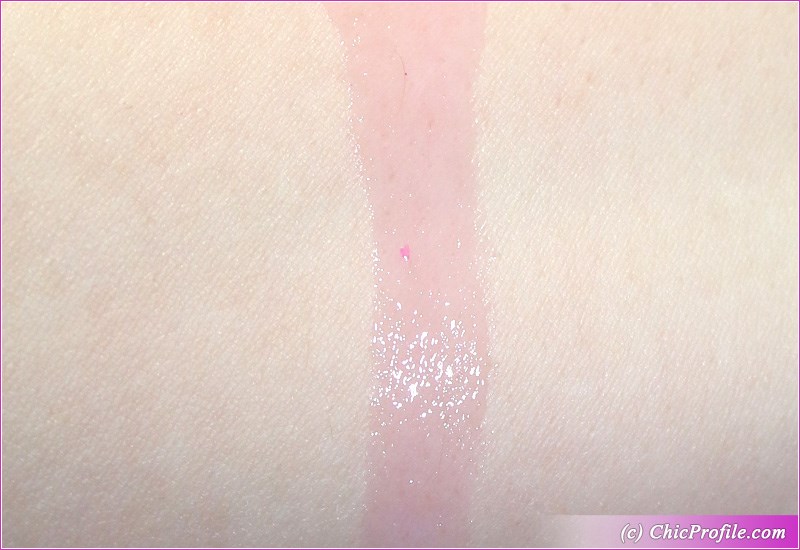 It has a sweet scented formula which is slightly noticeable on the lips. It has a sweet taste and flavor as well. :))
This product is really puzzling for me. I think I'm having a love & hate relationship. While I don't mind the subtle color and I'm enjoying the super moisturizing sensation, I do have a problem with the shiny finish.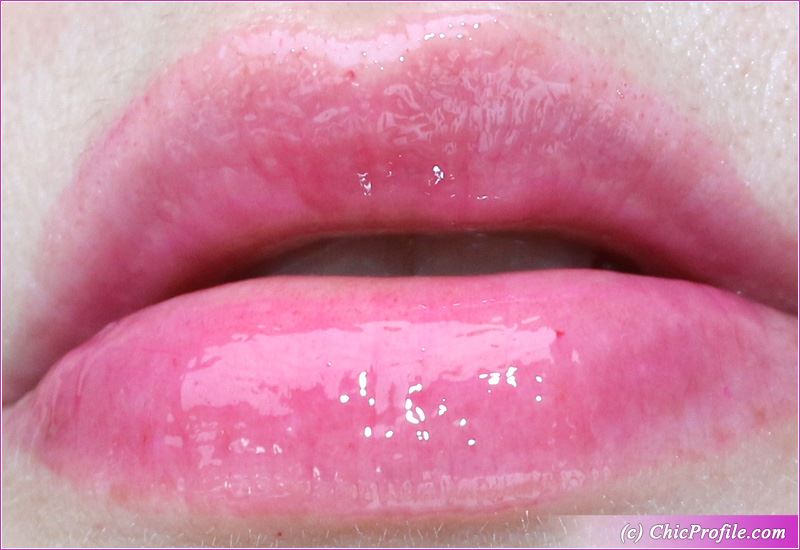 Not to mention that indeed is a luxury lip balm if you look at it closer. I wished at the least that beautiful wet lip will last so I could say it doubles as a gloss as well. If you don't mind spending money on this product and you know its bads and goods then go for it. 🙂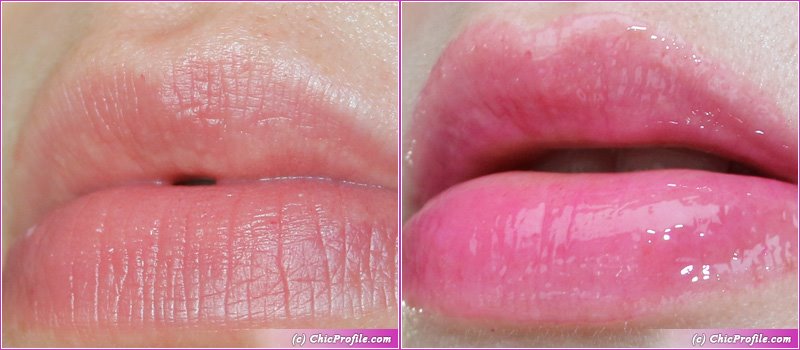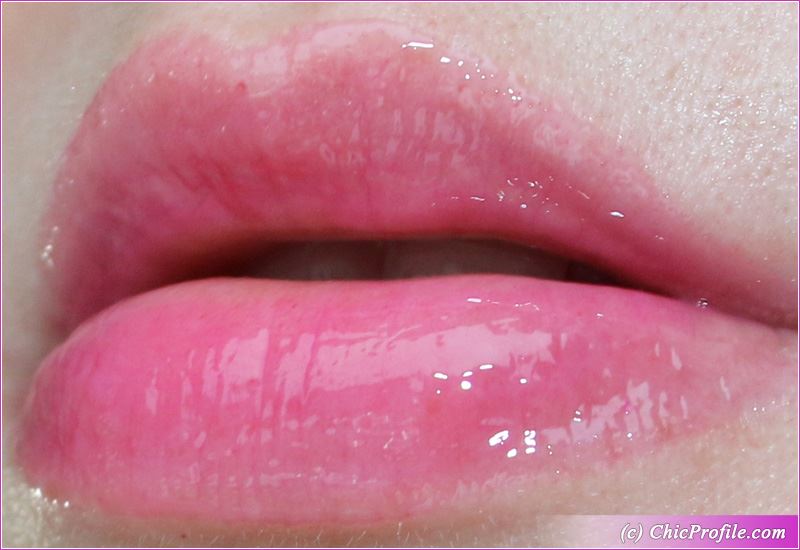 SHOP THIS POST