Hello cuties!
I'm still getting many questions about Guerlain Spring 2018 Makeup Collection so I decided to post a bit on the blog. As you know I teased a sneak peek of Guerlain Spring 2018 on Instagram, over three weeks ago. The photos are not mine, as I already mentioned but I'm grateful for the preview of Guerlain Spring 2018. I don't have any official information so I'll try to combine the little I know with my knowledge from Guerlain past spring collections. I hope I'll shed more light and answer at least some of the questions that I keep getting on this topic.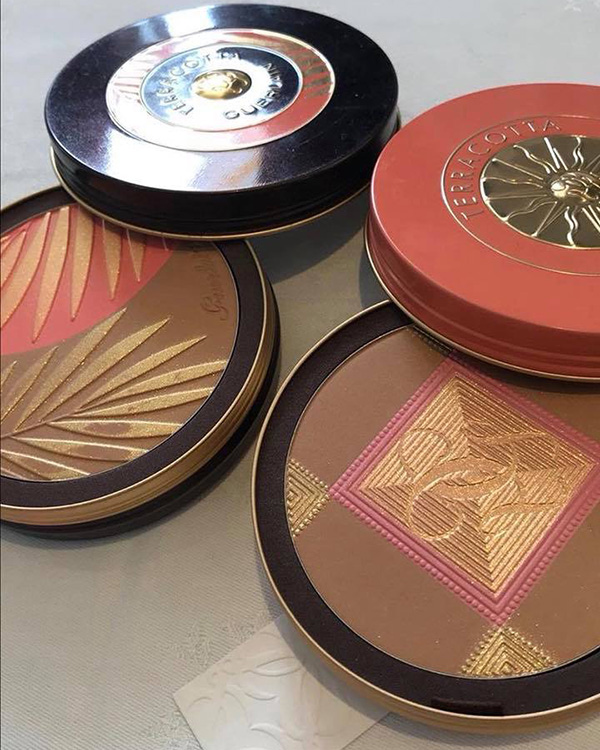 Availability
International Launch Date – Spring 2018 at Sephora, Nordstrom, Selfridges, Debenhams, Harrods
Guerlain Spring 2018 Collection Sneak Peek
Guerlain is definitely gonna step up its game next season so even if you are not a fan it will be hard to resist not shopping. There are lots of Guerlain lovers out there so if you happened to know more, please do share your news with the rest of us.
Earlier this month Guerlain presented its upcoming Spring 2018 Makeup Collections and new products that you see bellow. I'm saying collections, like plural because by the way it looks and knowing Guerlain, there will be 2 or 3 collections coming up. The products won't be launching all the same time, but I believe the launch dates will be close together.
I'm not taking this chronologically but Guerlain Spring 2018 Meteorites Collection will be launching in the beginning of March. Aside from this collection on 1 March will be the debut of Guerlain Aqua Allegoria Passiflora new fragrance.
The Meteorites Collection will feature a bunch of new products and limited edition items. Yes, well get a new edition of Guerlain Meteorites Perles 2018 edition along with a trio compact which seems to have a pink blush, highlighter and powder. From what I could tell from the photos, we might see three color corrector sticks, even a meteorites cushion (surprise!), a beautiful white compact (pressed powder or highlighter?). All this Meteorites Collection really got me excited as I know how much love Guerlain Meteorites is getting. Coming up with an entire range of products based on the best-seller Meteorites Pearls, is wonderful. Well, at least for me. 🙂 I should start saving ASAP (oh wait, I haven't bought all the holiday stuff yet). 🙂
There will be 5 Kiss Kiss Lipsticks presented in a white packaging which makes me think the colors might not be full coverage and more on the natural, semi-sheer side. The shades are: 570Coral, 571Red, 572Beige, 573Pink and 574 Orange. 
Now moving on, in no particular order, we stop a bit at Guerlain La Petite Robe Noire Spring 2018 Collection. Oh yeah, the famous range is getting new products, starting with this gorgeous Guerlain La Petite Robe Noire Eyeshadow Palette. Totally new for Guerlain and I'm happy they come with a bigger palette, more shades, new format and packaging. I'm seeing different textures are well, matte and shimmers and that first row of light shades are perfect for a day makeup. I'm really curious about the formula, I want to feel the texture and swatch the shades, but I bet this is one of the star products. Fingers crossed until Spring as I'm hoping to see more products from La Petite Robe Noire makeup range.
A new eyeliner, the pizza-cutter-type of eyeliner (nothing new here, sorry) will be added to Guerlain Spring 2018 Collection as well.
Last but not least comes my favorite part. Guerlain Terracotta Spring 2018 Collection will be full of new items. My eyes stopped at the first photo with those two gorgeous, to die for, Terracotta Bronzing Powder Compacts. Who said you shouldn't believe in love at first sight? Would you look at that pattern? 🙂
The packaging is the same as Guerlain Terracotta Chic Tropic (review, swatches) so I love them already. A sturdy and yet elegant packaging for the new Terracotta 2018 bronzers. You can say they is cruel to swirl your brush over that patter, but I'll be heartless. I'll find the courage for that, at least a few times. 🙂 I'm saying it right now! I don't care how dark, orange or golden these may look on me, I just want them. Yes, both (greedy me)! Should I count the Terracotta Light powder as well? If there's a light version I bet there's a medium or a darker one as well. Every year we get the Terracotta Powder in 3 or 4 variations.
Guerlain also launches Terracotta Cushion in a super elegant red, luscious compact. I'm so craving more details on this one, but patience is a virtue.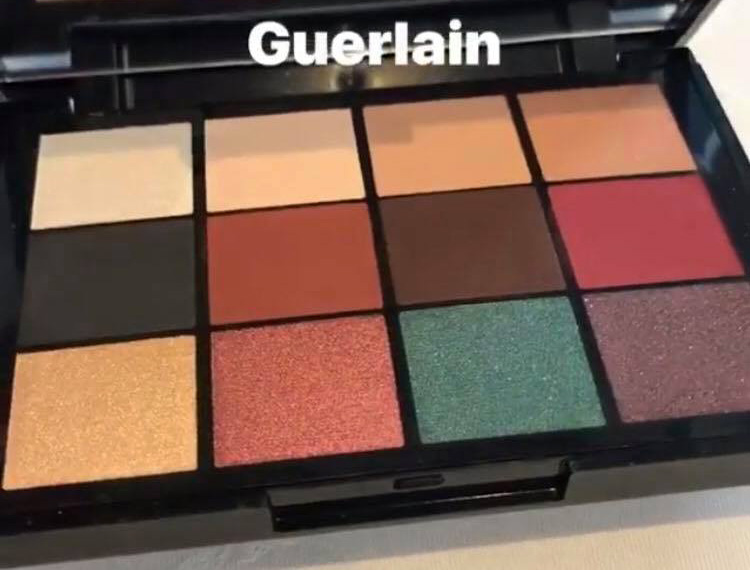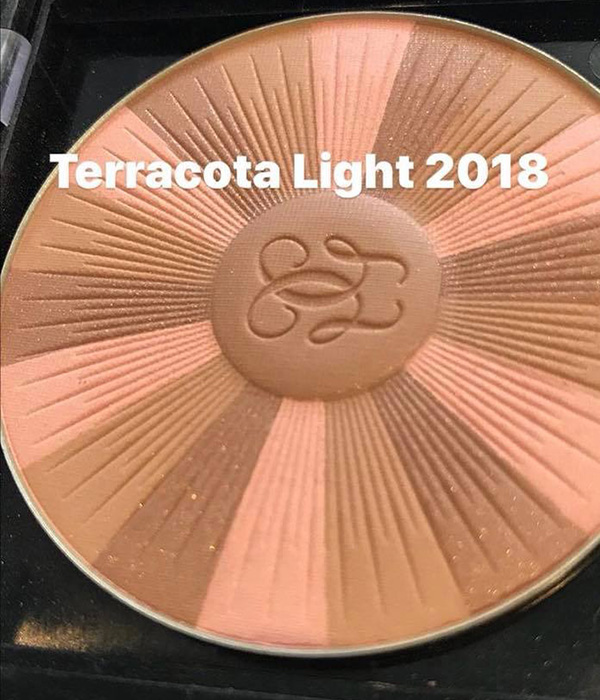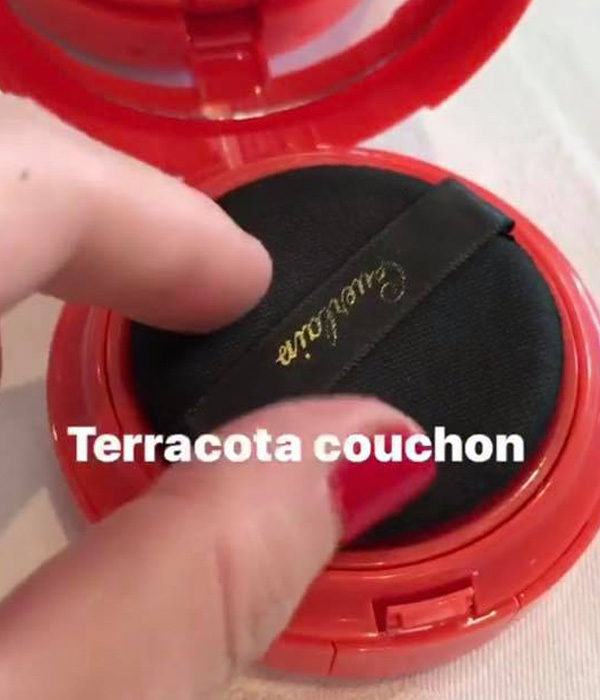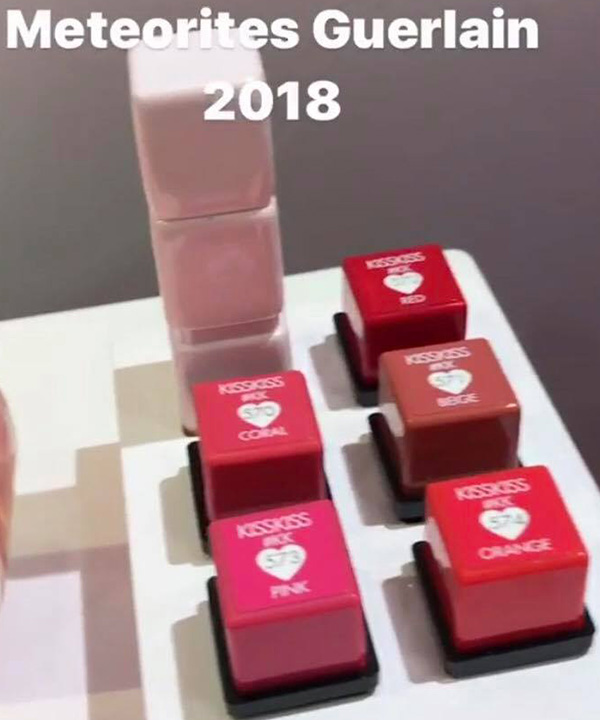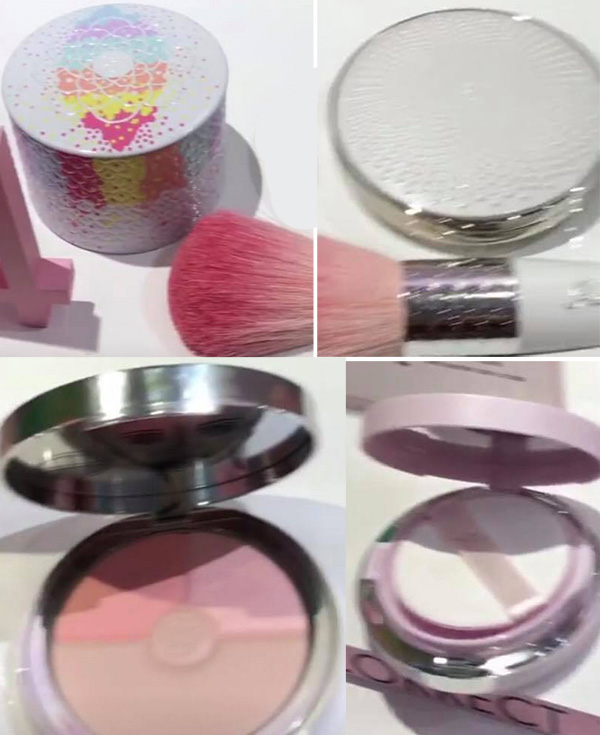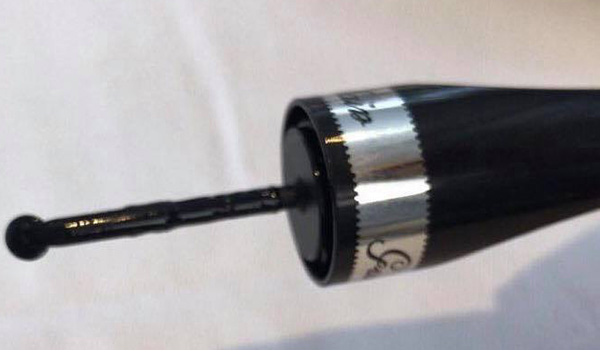 Photos source: Maria Taranenko