Hello beauties!
Guerlain Terracotta Chic Tropic is the bomb release for summer 2017 and I told you how excited I was about it since spring. Every year Guerlain releases a new and limited edition of its famous Terracotta bronzing powder but this year, Terracotta Chic Tropic is really amazing, a true collector's gem.
It's not the only limited edition Terracotta powder released in 2017, so you can also enjoy Terracotta Sun Trio (review, swatches), Terracota Sun Tonic and Terracotta Ultra Shine & Ultra Matte.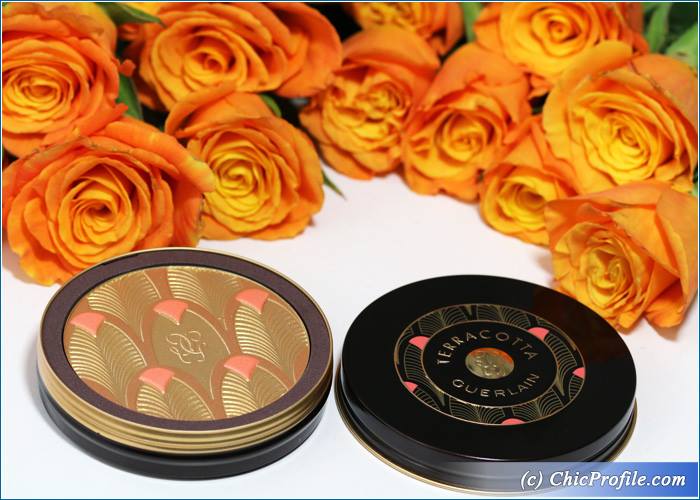 WHERE TO BUY

U.S. / UK – Now at SAKS, Nordstrom, Neiman Marcus, Sephora, Debenhams, John Lewis, Selfridges, Douglas, Escentual, Harrods
Basically Guerlain Terracota Chic Tropic is a sun light duo bronzing powder that blends warmth and color to perfectly enhance your natural sun-kissed glow. It's released in a very limited edition in a XXL packaging.
This time Guerlain really exceeded my expectations and created this amazing packaging, which is more than travel friendly as the powder comes in a tin packaging printed on top with Guerlain logo and a gorgeous motif that imitates the one from the powder inside. It screws open, showing also a mirror inside and doesn't feel heavy at all, it can be hold easily even though is quite a big packaging.
Guerlain Terracotta Chic Tropic ($78.00 / £49.00 for 18 g / 0.6 oz) comes in one universal shade No.03 and can be used on the face, decollete and even on the body. It's a medium, warm peachy-brown with a yellow tint and a satin finish. The pattern is absolutely gorgeous but the gold is a spray over, is not going to last so once you swirl your brush a couple of times over, it will fade and show more of that light brown shade.
I know not everyone will have the heart to use it or even swatch it but I kinda got over this sensation a long time ago so I used it a couple of times already to the point that the over-spray doesn't really show anymore.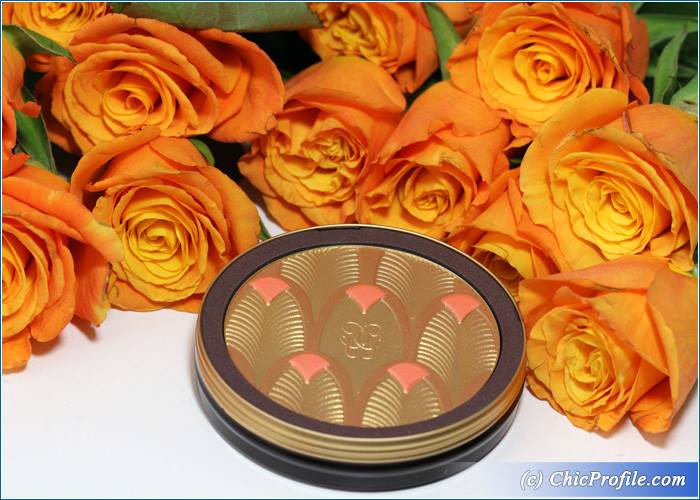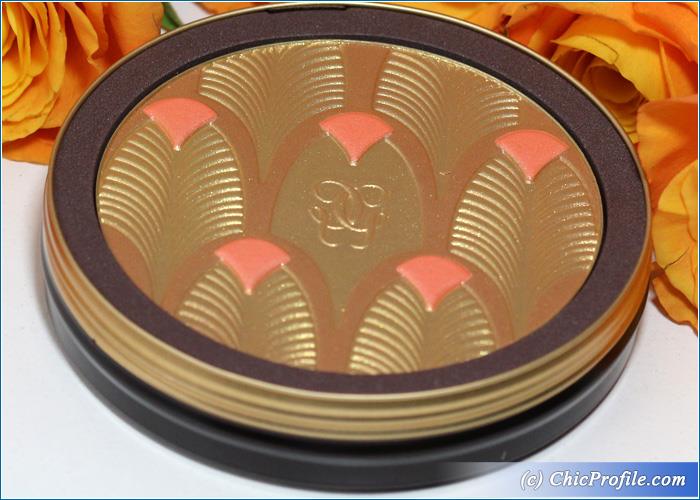 I do like the light brown, bronzy shade that it shows but for a light skin tone like me I do notice a lot of that yellow tone. Is not orange or anything, just a bit too yellow for me, but it could work on medium skin tones and even look gorgeous on darker ones. It is the kind of shade that will complement most skin tones but those very white like mine might find it too intense so be careful and apply it with a light hand.
It has these peach bits within the powder which are really true to their color, is not an over spray so you'll get a pop of fresh peach hue mixed within the bronzing, golden effects. It suppose to highlight your complexion and give you that summery sun-kissed glow.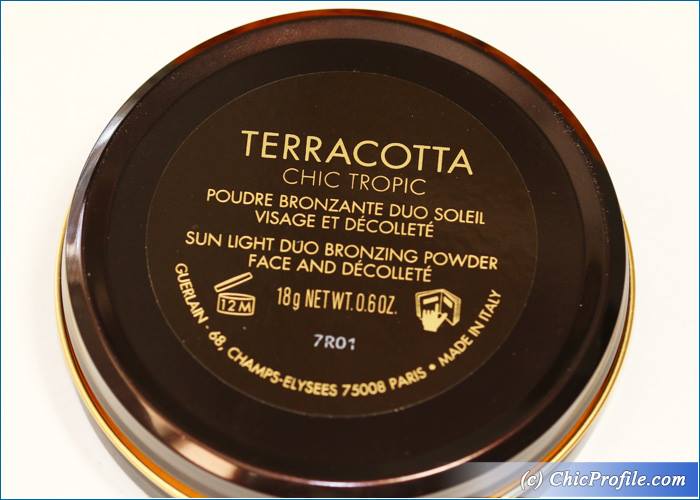 I did swatched it in the store as I showed on my Insta stories a few days ago, so even though I'd preferred a more cooler shade, rather than a yellow undertone, I did like it to much overall and I had to bring it home with me. It's a collector's piece after all.
It shows a satin finish on the skin so I don't like to apply to much, maybe later on in the summer when I get a tan. It warms up your complexion in just a few seconds and stays put for a few good hours. The collector precious case is reusable when the powder is finished so you can think about storing your accessories in there.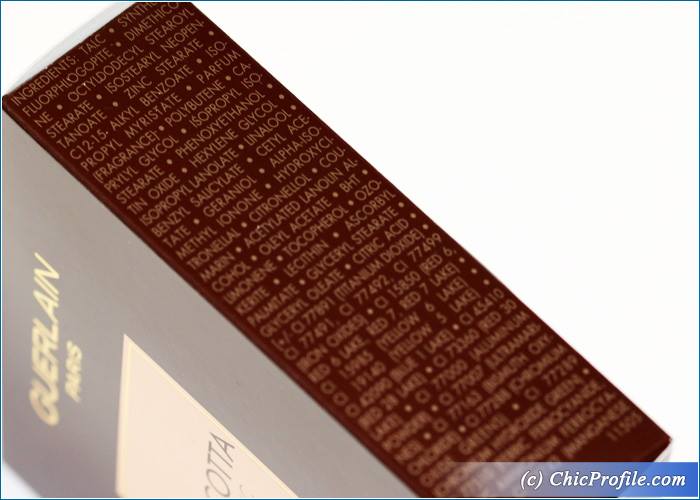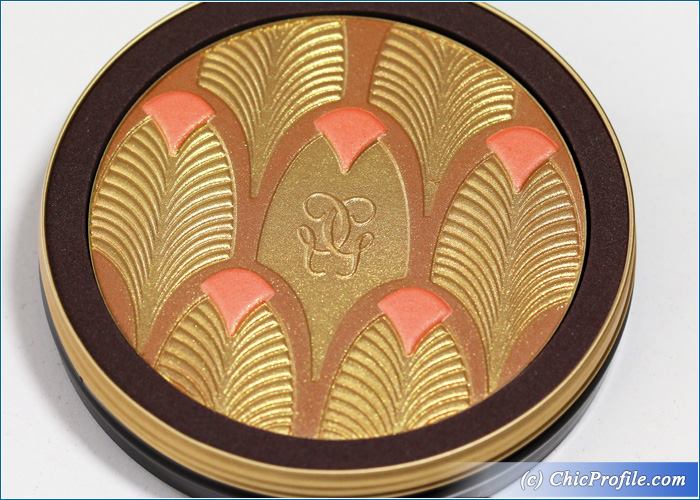 It has an unique texture that leaves no lines or marks, just a pure, radiant luminous tan. The formula is enriched with moisturizing ingredients that won't dry out the skin and ensures long-lasting comfort.
The powder is strongly scented with the classical fragrance of Terracotta that instantly takes you on a gateway….everytime I smell this powder I feel closer to my summer vacation. The freesia and orange blossom notes create the sensation of a cocoon. They are blended into tonka bean and vanilla notes with sunny facets that embody the essence of Terracotta.