Hello beauties!
Make Up For Ever Lustrous Blush Palette just dropped at Sephora. Even though it is launched a bit later than the other items it's still part of MUFE Lustrous Holiday 2017 Collection. When I saw the price I honestly started shaking as I wouldn't run and spent $150 on a blush palette. But is so gorgeous, I said to myself! Take a deep breath, calm down and read the details. I'm saying all the right things in my mind to convince myself this palette is worth the money. Hmmm 12 blush, highlight and sculpting shades, limited edition, a lot of pinks that I'd definitely use. The final pro argument…all shades are full size, so this is a huge palette and is going to last me forever, not to mention I love MUFE and we are talking about a professional brand here.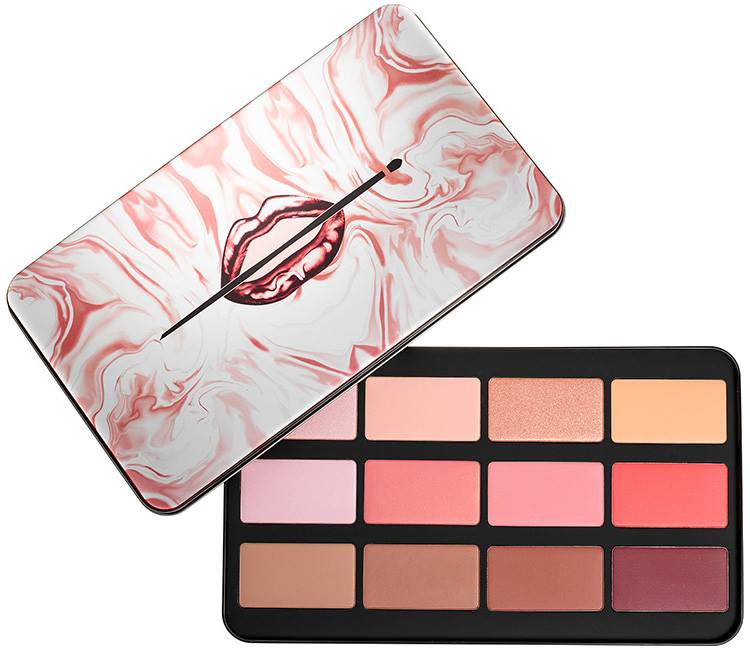 Availability
U.S. Launch Date – Now at Sephora
Lust for luster this holiday season with the Lustrous Blush Palette that's perfect for everyone from the on-the-go pro to the everyday beauty addict. Reveal your inner artist and create endless looks with the new artist face color highlighting, sculpting, and blush powders. This unique formula features atomized pigments, which provide intense color payoff while blending and diffusing for a natural, long-lasting finish. The super-fine powder melts into skin while also seamlessly layering for a natural result. Highlight, sculpt, and blush your features with an array of looks ranging from a natural radiance to an all-over glow.
A limited-edition 12-piece blush palette to highlight, sculpt, and blush. Includes everything you need to add custom metallic iridescence to your look. Create light and volume with highlighters, get a healthy glow with the colorful blushes and use the sculptors to shape and contour.
Artist Face Color H102
Artist Face Color H104
Artist Face Color H106
Artist Face Color H108
Artist Face Color B200
Artist Face Color B302
Artist Face Color B208
Artist Face Color B316
Artist Face Color S112
Artist Face Color S116
Artist Face Color S118
Artist Face Color S502
SHOP THIS POST