Hello pretties!
Could Guerlain Pore Minimizer be a new and great product that will fight to minimize pores? All I know is what the brand says, but I'll definitely try it out for myself. Guerlain Pore Minimizer joins the lovely My Super Tips collection, one that I've been very fond of back in the days. I actually tried the entire collection and reviewed every product separately if you are interested in any of them. I would very much like to try the new Pore Minimizer as well so I can't wait to see it on the counters.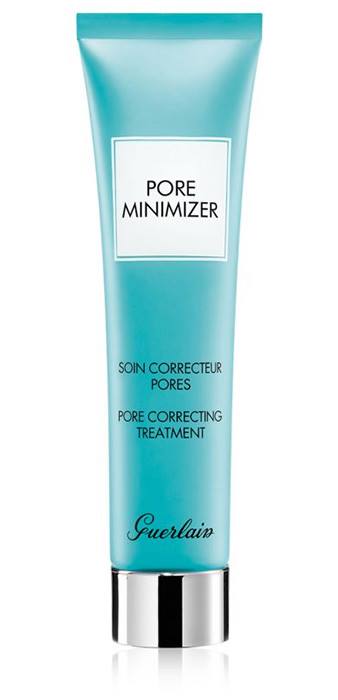 Availability
U.S. Launch Date – Now at Nordstrom, Neiman Marcus
The Pore Minimizer is the wonder formula that instantly tightens and visibly minimizes pores with a long-lasting effect. It's suitable for all skin types. I'm a combination skin type and I do have some large pores on my nose and a few on my cheeks. 🙂
A unique combination of clay, zinc and a plant extract targets all types of pores and unclogs them, allowing the skin to breathe. It should be applied whenever you feel the need for a flawless complexion. I would definitely go with it before putting on my makeup. 🙂
If any of you are getting the Pore Minimizer before me please share your experience with the rest of us.
SHOP THIS POST