Hello beauties!
Fenty Beauty Flypencil Longwear Pencil Eyeliner just launched today so do check out the details and promo swatches. I'm currently away on holiday so I won't be able to purchase these but do let me know if you are interested to see them reviewed on the blog when I come back.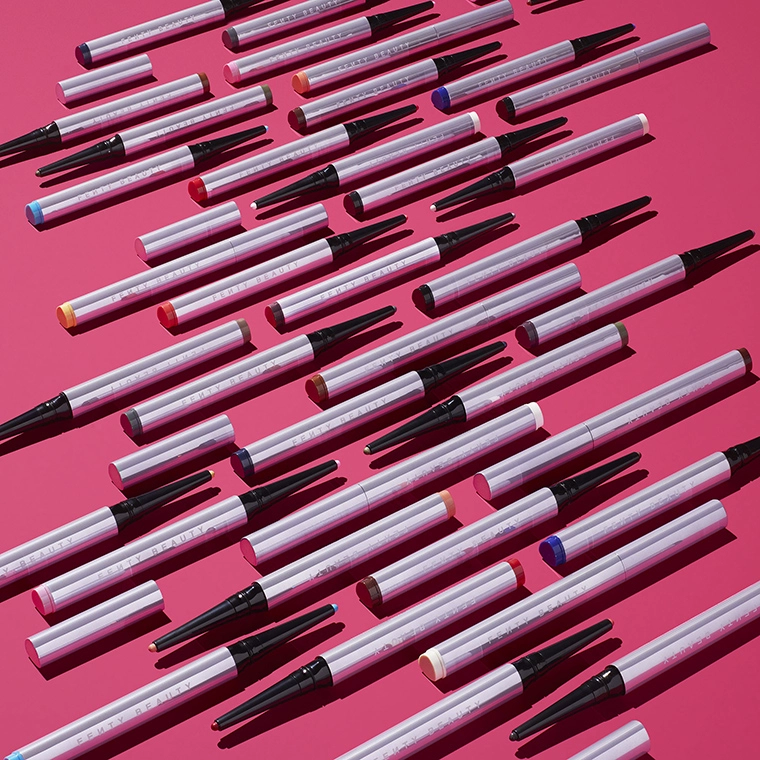 U.S. / UK Launch Date – 16 January 2020 at Fenty Beauty SEPHORA, Harvey Nichols
Fenty Beauty Flypencil Longwear Pencil Eyeliner Spring 2020 Collection
Play all day with the fly lines you crave: Flypencil Longwear Pencil Eyeliner delivers 20 of the most intense matte, metallic, shimmer, and glitter eyeliner colors you've ever seen for endless eye looks in any finish.
Serving up hyper-pigmented color pops and neutrals, Flypencil's convenient twist-up tip effortlessly glides across lids for lightweight, smudge-resistant lines with a simple flick of the wrist—no dragging, pulling, or having to retrace your steps.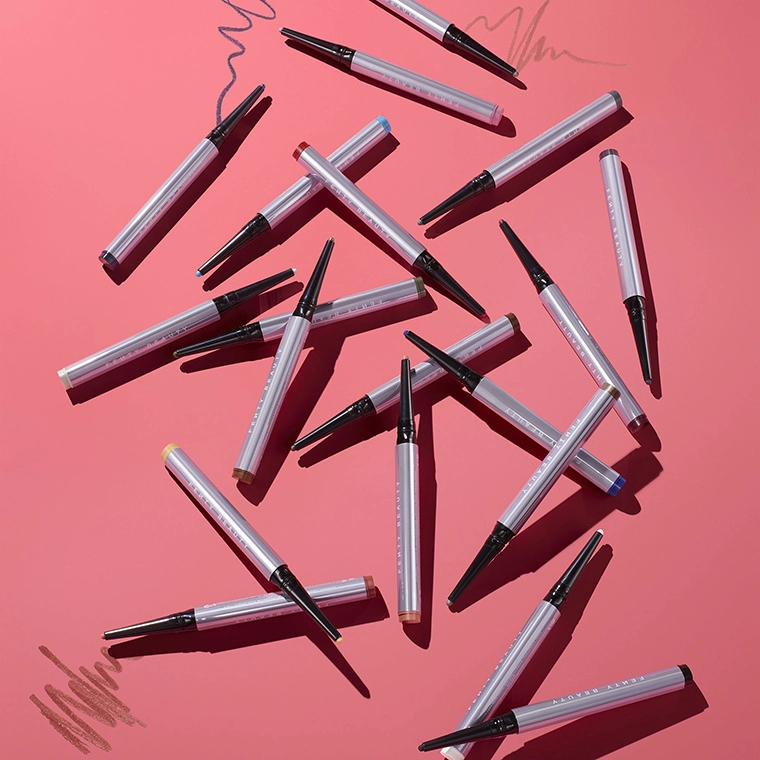 Flypencil's unique longwearing, water-resistant formula is ultra-smooth and creamy, so you get the perfect amount of playtime before it sets in place to last all night. Swipe on a clean wing, or smudge it out for a smoky eye—no matter how you wear it, Flypencil won't fade or transfer until you say when.
RELATED: Fenty Beauty Snap Shadows Rose Eyeshadow Palette Review
And just like Flyliner, Flypencil features a smart triangle shape that makes it easy to hold and control. With a lineup of colors to take any look to the next level, no-limit lining just got brighter.
Cuz I'm Black

Black matte

Black Card

Black with silver glitter

Bachelor Pad

Dark gray matte

Moon Dunez

Purple-gray shimmer

In Big Truffle

Chocolate brown matte

Space Cookie

Dark brown with gold glitter

Puppy Eyez

Bronze metallic

Bank Tank

Olive green matte

Navy or Dire

Navy shimmer

Sea About It

Cobalt blue matte

Lady Lagoon

Electric blue matte

Purple Stuff

Purple shimmer

Purp-a-trader

Eggplant purple matte

Cute Ting

Bubblegum pink matte

Cherry Punk

Cherry red matte

Spa'getti Strapz

Coral matte

She a Problem

Rose gold shimmer

Grillz

Yellow gold metallic

Bad Bride

White with silver glitter

Chromewrecker

Light grey matte