Hello pretties!
I can't tell you how excited I'm about Dior Spring 2018 Makeup launch. I saw those gorgeous promo photos and after I've seen swatches I was completely sold. Well is all about pink and purples so I could I not. The other day when I stopped by Dior boutique I received the news that Dior Spring 2018 Makeup Collection won't be sold in UK. Say whaaaat? For real? I'm just living with the hope that Dior will reconsider and will bring at least a few of the items from this collection. It happened with the Holiday 2017 quads so it can happen again. I surely do want to see these products on the UK counters. Fingers crossed!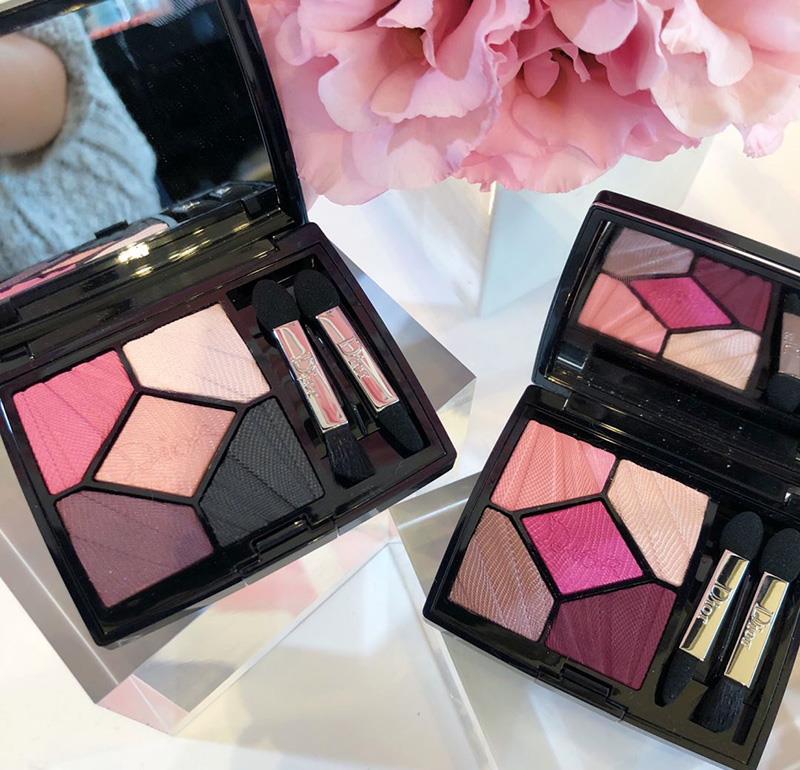 Availability
U.S. Launch Date – mid December 2017 at Nordstrom
Japan Launch Date – 1 January 2018
UK Launch Date – Not launching in UK 🙁
Dior Makeup Collection SWATCHES for Spring 2018
I have swatches of both of the quads to show you and I like them both. No.667 combines pastels, rosewood, pinkish brown and pearly white with mystical black in low-grayscale tones. No.887 has that pink in the middle with fascinating burgundy red, pearl pink, bare pink and champagne ivory.
The lipstick range comes with a selection of rosewood pinks. No.657 is a berry while No.767 looks like a delicious cherry. No.525 is a delicate nude while No.641 is a wild rose.
Dior Lip Glosses are my favorites and we have two new shades here No.557 a satin peach and No.674 a velvet magenta.
Moving on to the nail polishes I have only two shades to show you, No.787 Thrill and No.993 Flirt. To tell you the truth I'd love to see that hot pink shade in No.674 Desire. 🙂
SHOP THIS POST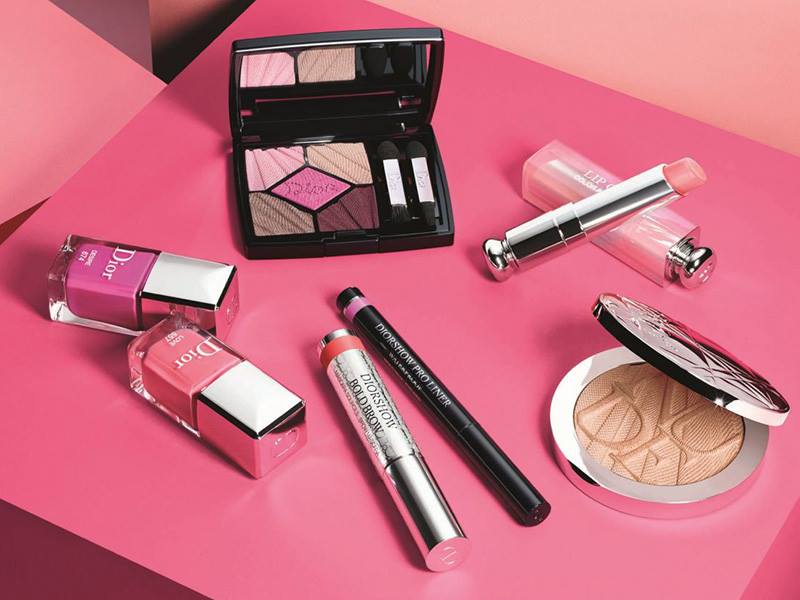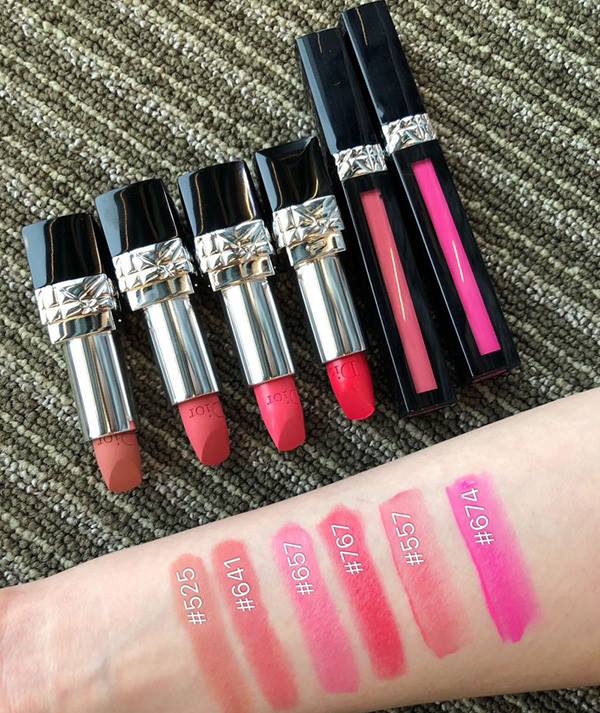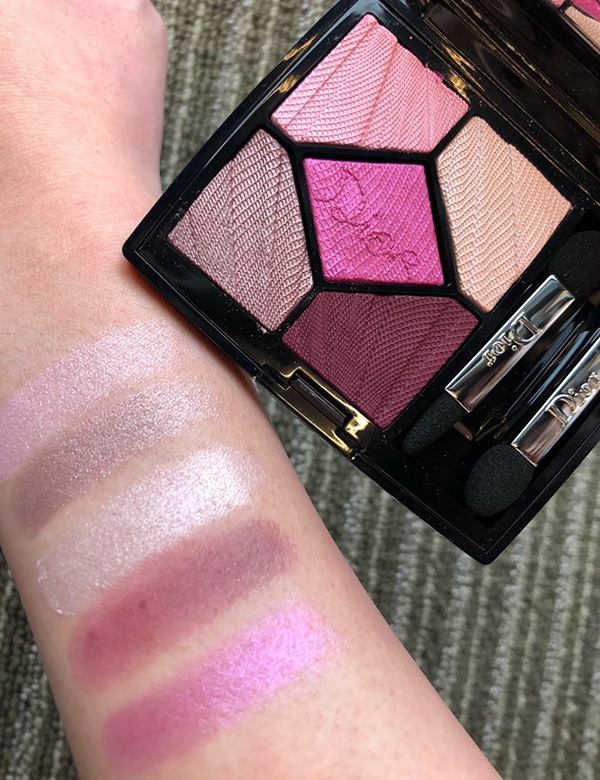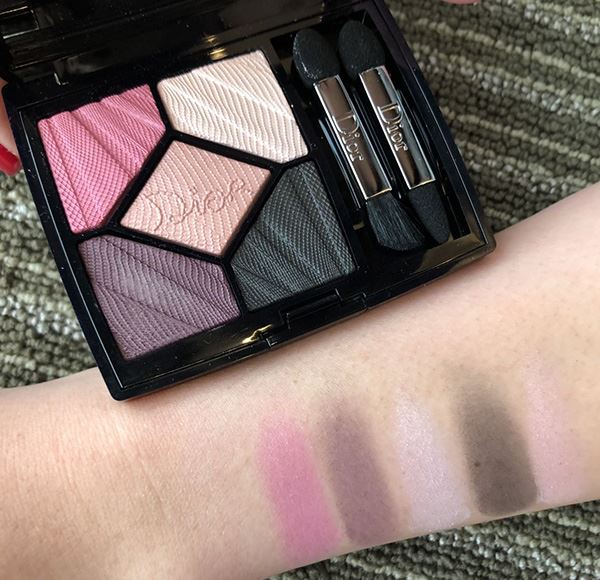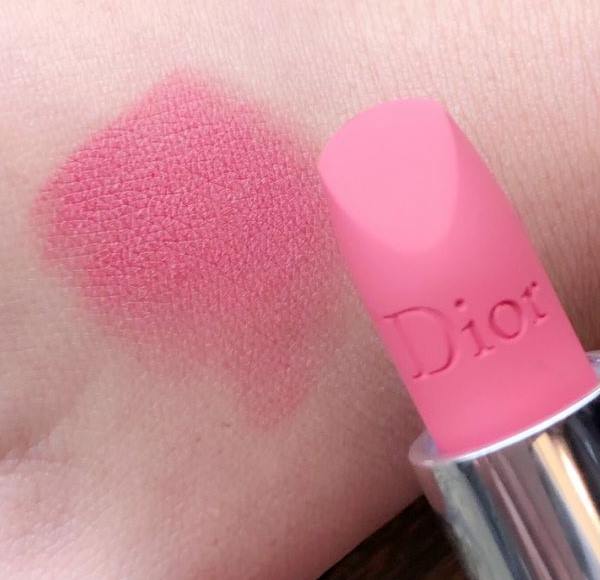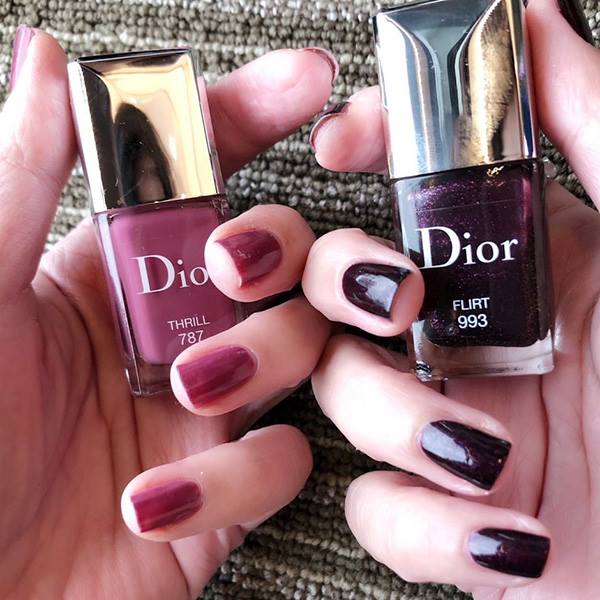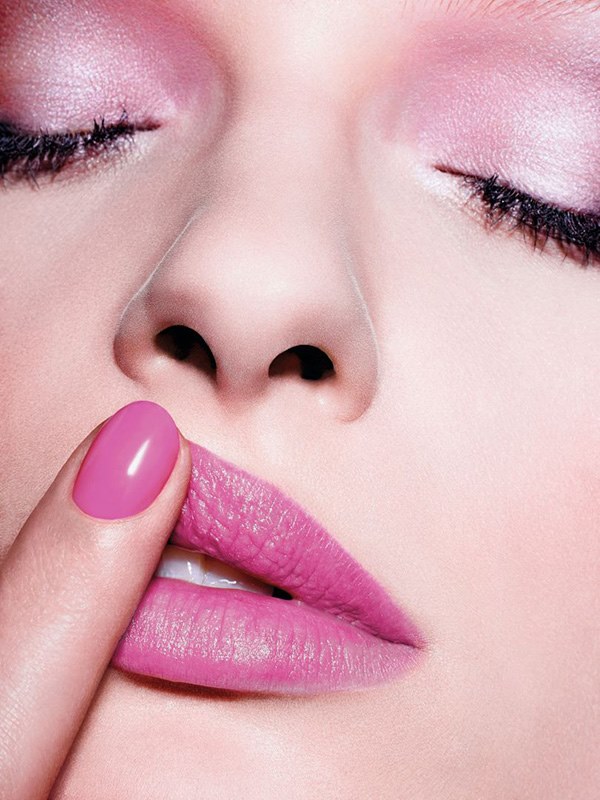 Photos via Vogue Taiwan