Hello beauties!
Dior Diorshow On Stage Liners have been revealed by Peter Philips a while ago. These are not the only new products we'll be seeing from Dior next month. Honestly I don't know for how long my wallet can resist Dior attacks. 🙂 I was still preparing it for Dior Cool Wave Summer 2018 Collection. Have you see those gorgeous four new Diorskin Nude Air shades, I posted earlier on Instagram? If you shop with your heart, better don't look. Now let's focus on Dior launches for April 2018, shall we!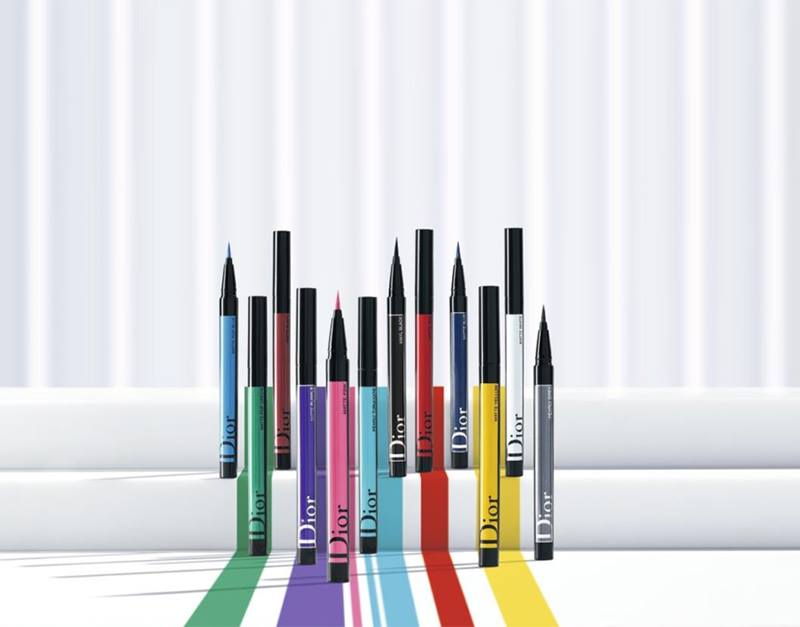 Availability
U.S. Launch Date – late March 2018 at Saks, Neiman Marcus, Nordstrom
UK Launch Date – April 2018 at Selfridges
Dior Diorshow On Stage Liners for Spring 2018
There will be 15 new shades available. I posted some swatches on Instagram about a week ago if you want to check them out. I have only six shades there but you can easily find all the swatches on social media. Peter Philips already revealed this product so is not a secret anymore. They are fun, pigmented and intense shades. Something colorful and definitely suitable for a summer makeup look.
If you like a matte or shimmering finish you'll have them both in this collection. Obviously the vinyl-black classic shade won't be missing. I saw someone swatching these live and they are definitely transfer proof. They won't budge, they stay put and they are long lasting. The formula promises to hold up to 24 hours.
I think the applicator can be the key here. What is an eyeliner without a perfect applicator? Diorshow On Stage Liners have a part felt-tip and a part brush applicator type. I bet they should be easy to work with even if you don't master the technique of a perfect cat eye.
Among the new products launching this Spring from Dior we'll have Diorshow Plump and Volume Mascara. Yes, a new collection featuring 4 limited edition shades:
160 Purple Pump
260 Blue Pump
640 Coral Pump
840 Pink Pump
Diorshow All-Day Brow Ink
Shades:
Keep an eye on my blog and Instagram for upcoming swatches and reviews.