Hello lovelies!
The first news of Chanel Les Beiges 2018 Summer Collection have already surfaced on Instagram. As promised yesterday when I gave you a sneak peek of the upcoming Chanel Les Beiges 2018 goodies, I'm back with more details. Check out the rest of the photos on my Instagram profile to see what else will be launching from Chanel this season. New shades of lip products and nail polishes are coming out pretty soon. Let's get back to our theme today as I'm sure Chanel Les Beiges Collection has really got your interest. This is a collection made of simplicity and elegance where the natural look is revealed throughout luminosity, radiance and timeless beauty. The shades are wearable for any day time makeup and suitable for all skin tones.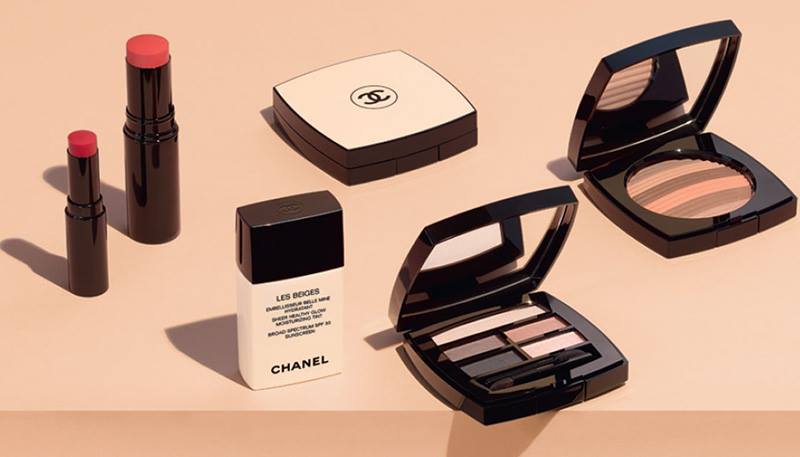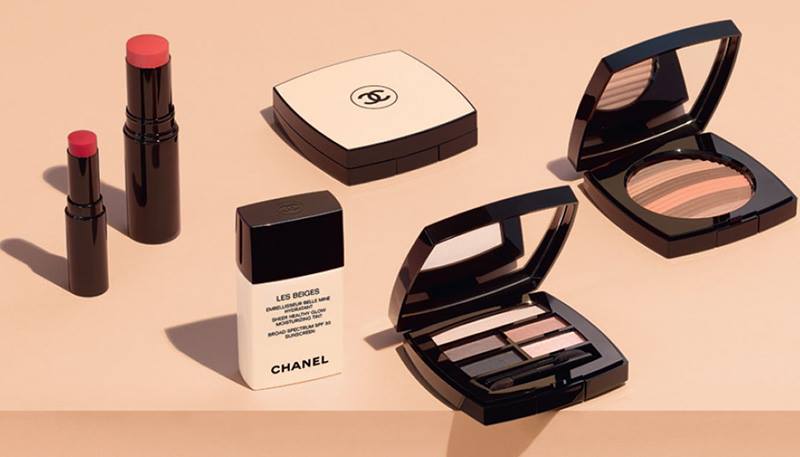 Availability
U.S. Launch Date – May 2018 at Neiman Marcus, Nordstrom
Chanel Les Beiges 2018 Summer Collection
Les Beiges Sheer Healthy Glow Tinted Moisturizer SPF 30
This tinted moisturizer offers a light coverage, dressing your complexion in a subtle tinted veil. Is all about natural and transparency with this product so don't expect high coverage. It gives skin a luminous glow with an ultra-thin and silky texture that will instantly melt into your skin. It will be available in a total of six shades.
Les Beiges Harmonie Powder Light Beautiful Mine – Limited Edition
A new year, a new edition of Chanel Les Beiges Powder with gradation of colors that create an instant light effect. The limited edition powder is presented in a combination of universal colors to illuminate the complexion and sublimate the cheeks. You will get that natural effect and luminous look of a day spent outdoors in the sun.
Among the shades of color there is beige, soft pink and orange hues in different variations. The powder will be available in three variations: light, medium and deep.
Chanel Les Beiges Stick

Here comes a new shade in No.25 Nomads, a pinkish red. You'll get that fresh and velvety, sculpted cheeks. You don't need a brush, just use your fingertips.
Chanel Les Beiges Eyeshadow Palette
I own the previous release of Chanel Les Beiges Eyeshadow Palette so I'm really excited about these new ones. While the previous palette gave more of a natural or smoky look, here I have the choice of pink shades. I'm super excited to see them up close.
Light: Plum Pink for light skin
Medium
Deep: Chocolate Gold Copper for darker skin
Les Beiges Lip Balm
Available in three shades:
Enjoy more photos…