Hello beauties!
Urban Decay Backtalk Palette is the prettiest I've seen in a while from this brand. From the minute I laid eyes on this beauty my heart start beating faster. These are my favorite shades, soft pinks and mauves that I see myself wearing this season. No, that's not true! When it comes to pink I can't say is only a Spring hue as I see myself wearing this palette all year long. The palette features 8 eyeshadows and 4 blushes and highlighters.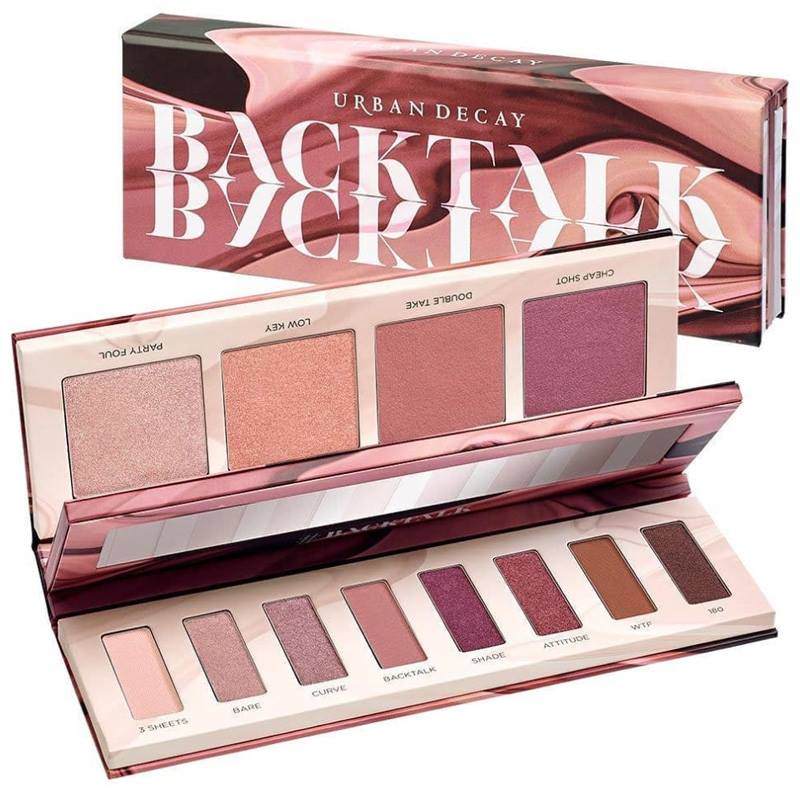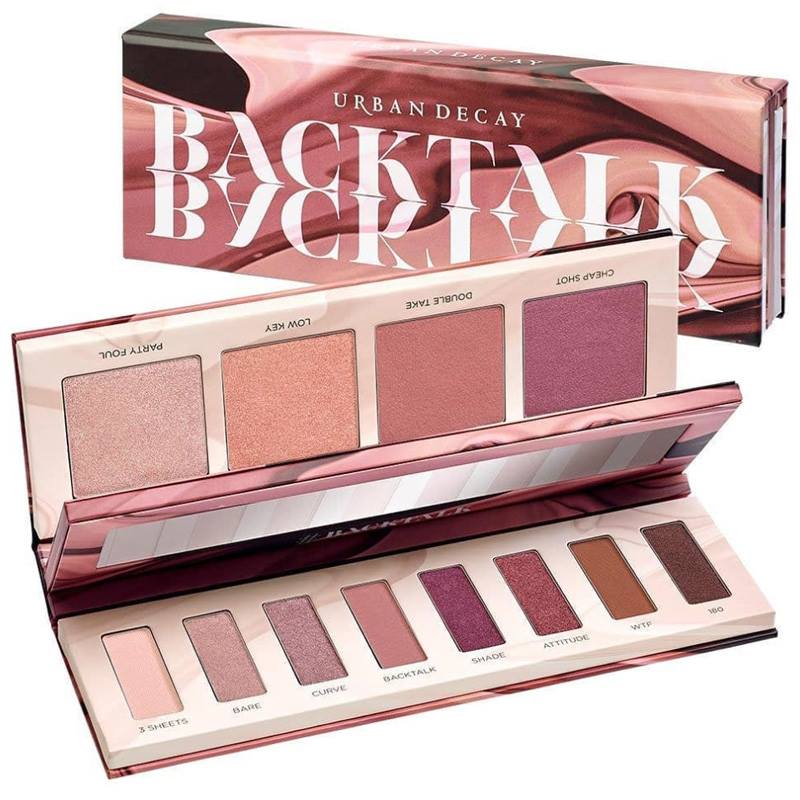 Availability
U.S. Launch Date – coming Soon Spring 2018 at Sephora
UK Launch Date – Mid Spring 2018 at Selfridges
Urban Decay Backtalk Palette Spring 2018
Like two palettes in one, this travel-ready case holds eight nude-mauve, soft berry and muted rose Eyeshadow shades on one side and four coordinating shades of blush and highlighter on the other. Forget about being a lady and give 'em what they deserve.
This trend has never been hotter, and these shades are universally flattering on all skin tones. Feeling pretty in pink? Add 3 Sheets, a satin pinky peach shade, to lids, while highlighting cheekbones with our crazy-shimmery highlighter, Party Foul. Or, get deep-blending Shade, a fuchsia satin, into the crease, and finish off your look with Cheap Shot, a medium pink-nude highlighter. No matter the vibe, Backtalk has your eyes and cheeks speaking volumes.
Backtalk Palette takes no prisoners—much like your attitude—and fits 12 gorgeous pigments into one sleek palette. A double-sided, removable mirror acts as a divider between the Eyeshadow shades and the blush and highlighter shades. Our shadows are just as advanced as the packaging: Every shade features our proprietary Pigment Infusion System™ for velvety pigments that blend easily, stay rich and last for hours. Now, go get 'em!
Urban Decay Backtalk Palette – New
3 SHEETS (pale pink-nude matte)
BARE (light pinky-peach satin)
CURVE (metallic rose shimmer with silver micro-glitter)
ATTITUDE (metallic red-copper)
BACKTALK (soft rosy mauve matte)
WTF (reddish brown matte)
SHADE (deep fuchsia satin)
180 (metallic brown-red)
DOUBLE TAKE (rich mauve with slight shimmer)(cheek)
LOW KEY (pink-peach)(cheek)
CHEAP SHOT (medium pink-nude)(cheek)
PARTY FOUL (light pink-nude shimmer)(cheek)