Hello lovelies!
Chanel Le Libre Maximalisme de Chanel Holiday 2018 Collection is a new creation signed Lucia Pica, Chanel's global creative make-up and color director. This time Chanel Christmas 2018 Makeup Collection is inspired by the Lion symbol, which was used by the brand on several occasions.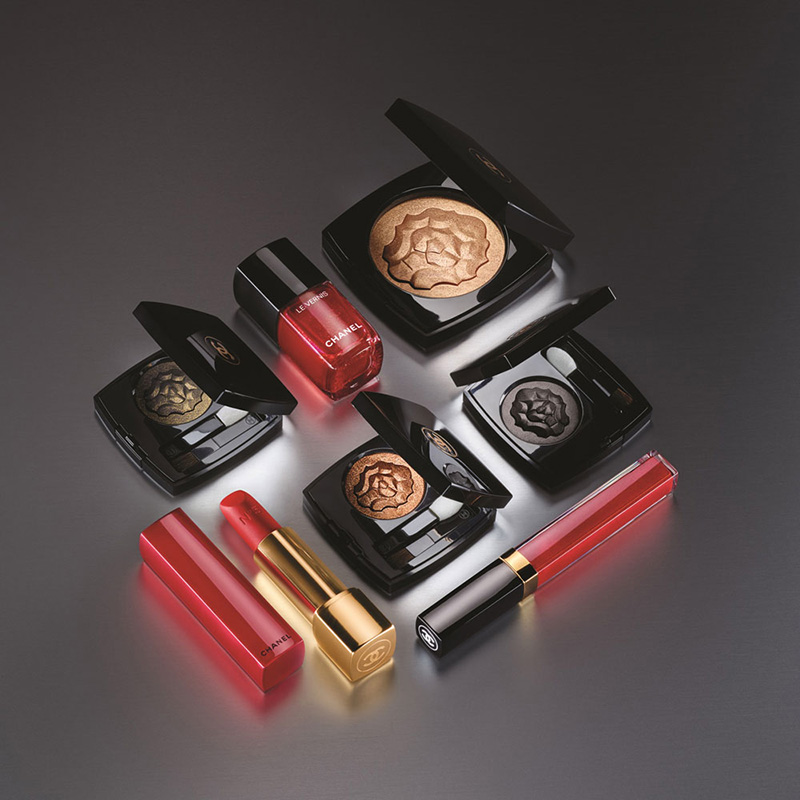 Lucia Pica has dug deep down into the historical roots of the brand to find inspiration to create Chanel Le Libre Maximalisme capsule collection. This time around we get to see the lion symbol on single eyeshadows as well not only on highlighters.
Availability
U.S. Launch Date – 2 November 2018 at Nordstrom, Neiman Marcus, Sephora
Chanel Le Libre Maximalisme Holiday 2018 Collection
If you are following me on Instagram you've probably seen a sneak peek of this collection. I've posted a photos with two of the new single eyeshadows so keep reading for more details.
Chanel Rouge Allure Velvet No.5
Available in classic shades of red.
Chanel Sous Le Signe du Lion Illuminating Powder – Limited Edition
This face powder is a new highlighter edition embossed with the lion insignia and comes in a golden shade.
L'Ombre Premiere Poudre Eyeshadow – Limited Edition
Cuirve Lame – soft copper
Noir Lame – rich black
905 Electrum Lame (metallic)
906 Vert Lame – khaki green (metallic)
Chanel Caractere Lip Palette – Limited Edition
The palette features five exclusive red shades.
Rouge Allure Velvet No.5 – New Shades
Rouge Coco Gloss
812 Flaming Lips
808 Liquid Bronze
Make sure to keep an eye on my Instagram account for more sneak peeks of this collection. 🙂
Enjoy more photos…