Hello beauties!
I wanted to try Chanel Crayon Sourcils Sculpting Eyebrow Pencil for quite a while, but I wanted to wait and finish my favorite MAC Lingering Eye Brows first. Right before Christmas I ordered a couple of new spring 2016 makeup products (unboxing video) and along with them Chanel Blond Cendre (20) Crayon Sourcils. There are four permanent shades available now online, but unfortunately this is not one of them. Blond Cendre (20) is the second lightest shade after Blond Clair (10).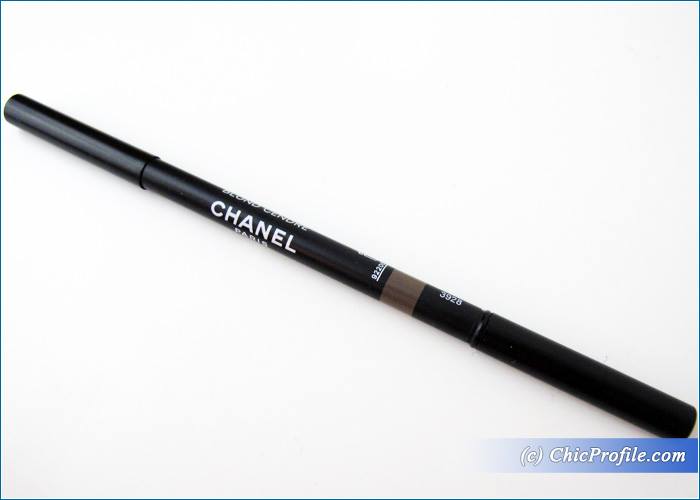 Where to buy:
Now at Chanel counters, Sephora, Selfridges
Chanel Blond Cendre (20) Crayon Sourcils Sculpting Eyebrow Pencil ($29.00 for 0.03 oz / 1 g) comes as a wood pencil with a brow brush on the other end. It's a light medium beige, very appropriate color for blondes with lighter skin tones.
The texture is creamy and soft and glides on very smoothly. Sometimes I think it's a bit way to creamy for me, especially when I'm doing my eye brows and I'm not wearing any foundation, as the color tends to fade away a bit too soon, like under 2 hours.
I like the way it applies, very gently and glides on easily, defining the brows. Somehow I find the formula to be a little waxier so using the brow brush is quite a must if you want a more natural looking brow.
The pencil can be sharpen very easy but I tend to repeat this process after I use it two times, as I want a very sharp tip that will deliver me a precise application. I find that if I don't sharpen the pencil that often, the tip gets blunt easily since the formula is so creamy and waxier. So far the tip never broke off while I sharpen the pencil so I didn't lost any product, which is amazing.
It gives great pigmentation in just one swipe, and you can definitely intensify and darken the color a little bit if you want. It's smudge and water resistant and ideal for filling spare areas in your brows and still give a natural effect.
I had about 8 hours wear with this color and formula before I noticed slightly signs of fading.
Enjoy more photos…