Hello beauties!
Chanel Les Sautoirs de Coco Spring 2016 Collection is also known as Chanel Le Blanc 2016 Collection (more info, photos), is usually released first in Asia, but I see this year we can get it online on the official website. So far only the Chanel Le Blanc makeup items have been released in U.S. but the collection contains so much more than that, and you can see for yourselves right here. I'm actually quite curious to see the new Coco Mademoiselle Touche de Parfum (photos, info) which is going to be released in Japan on 18 March.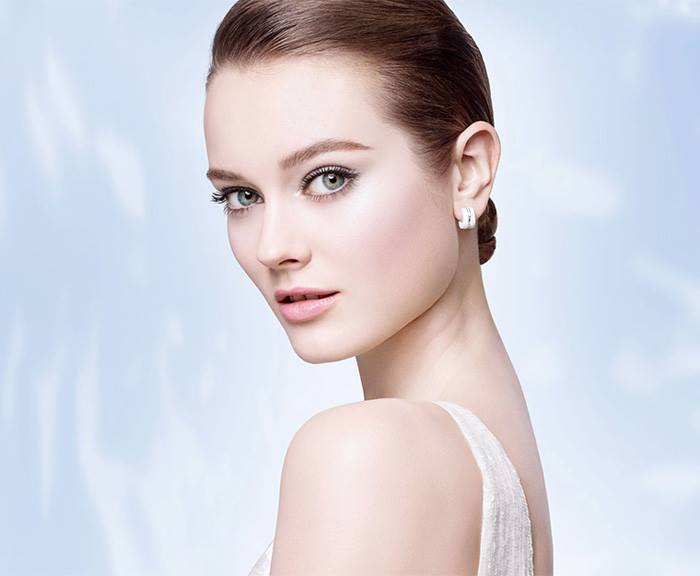 Inspired by Gabrielle 'Coco' Chanel's love of pearls, a new makeup collection glimmers with iridescent and luminous shades of white, pink and soft grey, while classic black elements bring an unexpected contrast to the soft colour range.
Availability
Japan Launch Date – 19 February 2016 | 18 March 2016 for Coco Mademoiselle Touche de Parfum
Asia Launch Date – February 2016
U.S. Launch Date – Now online @chanel.com
Chanel Les Sautoirs de Coco Collection
Perles et Fantaisies – Limited Edition – $70.00
This exclusive palette lights up the complexion with delicate pink and luminous white shades. An embossed design resembles stands of pearls.
Les 4 Ombres – Limited Edition – $61.00
Tisse Ombre de Lune

(258)
Illusion d'Ombre – Limited Edition – $36.00
Glossimer – Limited Edition – $30.00
Pinctada

(214)

Babiole

(215)

Clarte

(216)
Rouge Allure – Limited Edition – $37.00
Rouge Allure Velvet – Limited Edition – $37.00
Enjoy more photos…