Hello beauties!
BECCA Spanish Rose Glow Highlighter is another limited edition of BECCA's award-winning Shimmering Skin Perfector Pressed Highlighter. If you are a fan of the brand or a highlighter junkie I bet is hard keeping up with all their launches.

Even though I can't deny the beauty of this new BECCA Spanish Rose Glow highlighter, I'll have to say that I lost count of how many of these limited edition versions the brand released this year. We even had one here in UK, named Royal Glow (review, swatches). France had the Parisian Nights (review, swatches) highlighter so now I'm wondering if every country in Europe will get their limited edition shimmering skin perfector pressed highlighter.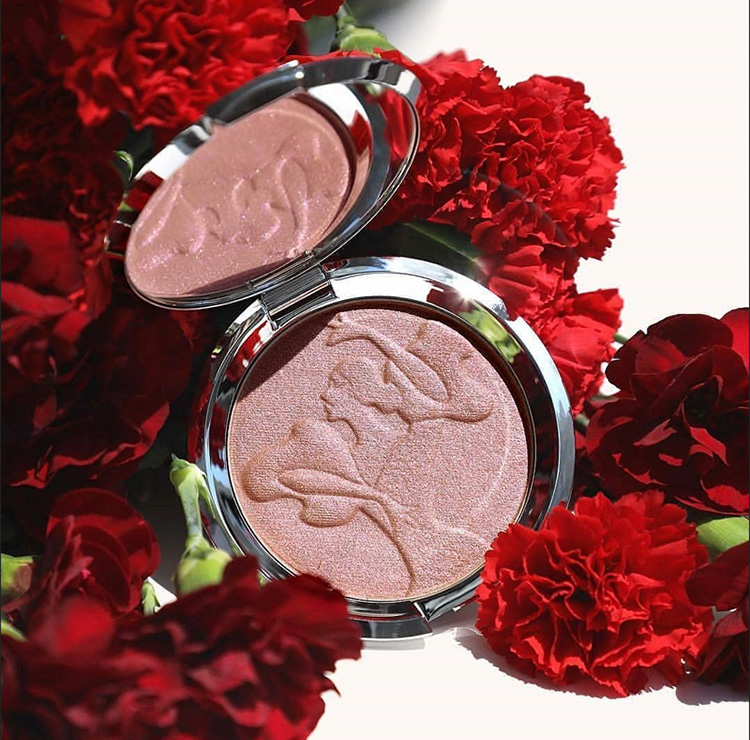 Availability
Spanish Launch Date – Now at SEPHORA
BECCA Spanish Rose Glow Highlighter Fall 2018
BECCA Shimmering Skin Perfector Pressed Highlighter – New & Limited Edition – €38.00
Dance all night long with a new limited edition Shimmering Skin Perfector ™ Pressed Highlighter in Spanish Rose Glow, a powdery pink color with a holographic Pearl finish in champagne tone, with a collectible design of a dancer.
Inspired by the energy and emotion that is transmitted through the streets of Spain at nightfall, this tonality creates a luminous intensity without equal with a touch of color to achieve a fascinating look that will last you all day.
Composed of BECCA's patented blend of mineral pearls, the iconic formula is enriched with ultra-thin luminescent beads that absorb, reflect and refract light to amplify your natural luminosity and create the perfect shine.
Are you excited about this beauty or are you going to say pass to these so many highlighter launches? 🙂 Let me know how you feel on the comments bellow!