Hello sweeties!
A few weeks back I attended an event where I discovered the professional range of Amika products. The professional line of haircare and tools launches in UK. I remember seeing Amika products featured on Youtube videos of my favorite influencers. I admit, I never had the chance to try them out until now!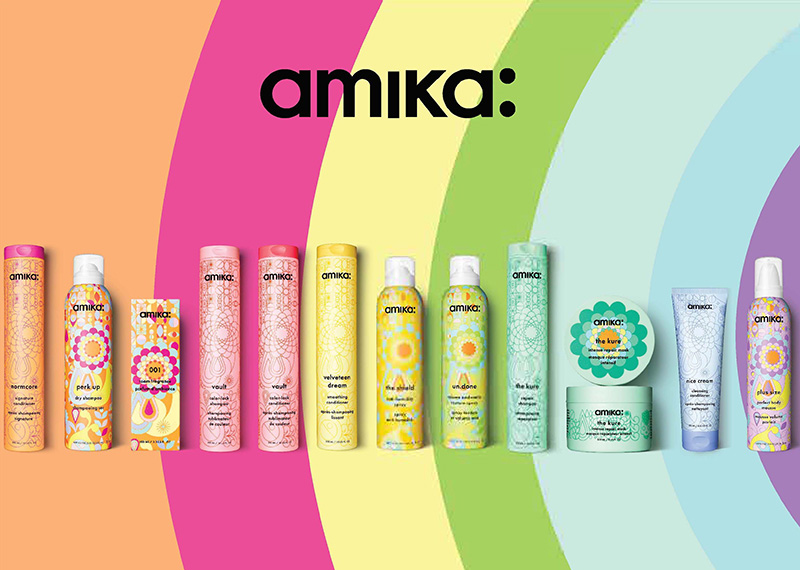 The brand Amika, translated as friend, is founded by outsiders in Williamsburg, Brooklyn. Amika is the antithesis of a typical beauty brand. Instead of purveying unattainable perfection we believe in an idiosyncratic and totally individual version of beauty.
The result is a culture of inclusion and positivity, all while delivering puddles of fun and a sunny disposition from looking at our packaging.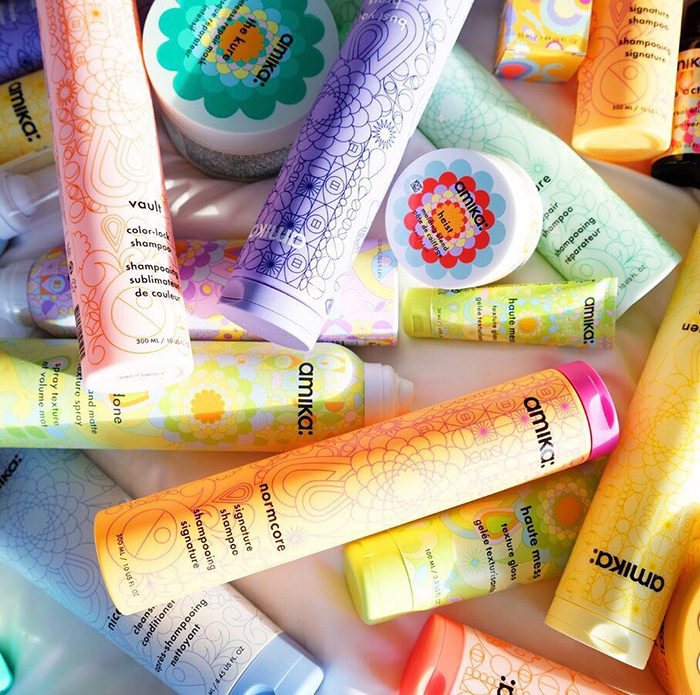 Where to buy:
UK – Now at Birchbox.co.uk, Revolve, Shopstyle.co.uk
U.S. – Now at Sephora.com, Ebay, Birchbox.com
SHOP NOW
Amika launches in UK
The event was real lovely as we met all the products in Amika's range. You can still see everything on my Instagram highlights. The other day I also did an #igtv video where I showed you all the Amika products that I'll be testing in the upcoming weeks.
Actually today I tried their repair range, by using the Kure Repair Shampoo (£16.00) and Intense Repair Mask (£29.00).Things went very well and after I washed my hair and towel dried I used another four Amika products.
I was honestly a little bit afraid that so many products will be heavy on my fine thin hair. They weren't, as I feel my hair light, with a bit of volume and not dry. I'm in a constant fight with the hard water that I have here in London but also with the humid climate.
Since I got a lot of Amika products to try, today I also used the anti-humidity spray and things went on pretty good. My hair is not frizzy but I also want to see how it will behave tomorrow as I'll be out for quite a few good hours.
The product that got my interested right from the start is Amika Cool Blond Shampoo (£18.00). Unfortunately I didn't get this one, but I will surely buy it in the store. Being a blonde, I was definitely interested in their entire Blonde range. The shampoo was very, very pigmented and just like the entire range is dedicated to all blonde hairs, from natural to enhanced. Ultra-violet, brass-busting pigments let hair stay bright, light and soft. It keeps your blonde cool by diminishing red and orange tones.
Amika has different ranges that addresses to all hair colors and problems. While I'm testing their repairing range, I also enjoy wearing products from the Smooth or Signature Collection. Other Amika ranges feature products for hold, texture, volume, smooth and curl but not only.
By infusing the latest technology with a creative edge, amika tools are born to perform and live to impress. Designed with both professionals and consumers in mind, amika tools are straightforward and easy to use – whether at home or in the salon.
SHOP NOW
Enjoy more photos…