Hello lovelies!
Dressing lips in deep, intense colour with a radiant satin finish, Yves Saint Laurent's Rouge Pur Couture lipstick is reimagined with limited edition Reptile Collection caps in this set. Mimicking the intricate markings of snakeskin, the slick packaging emboldens two of the brand's iconic shades and comes presented in a gift box.
Pardon my French, but this looks so damn familiar with the new Guerlain Rouge G new lipstick collection. Wait! Don't jump to conclusions so fast. I mean the entire idea or repackaging the lipstick, only that we are not talking about a new formula as well.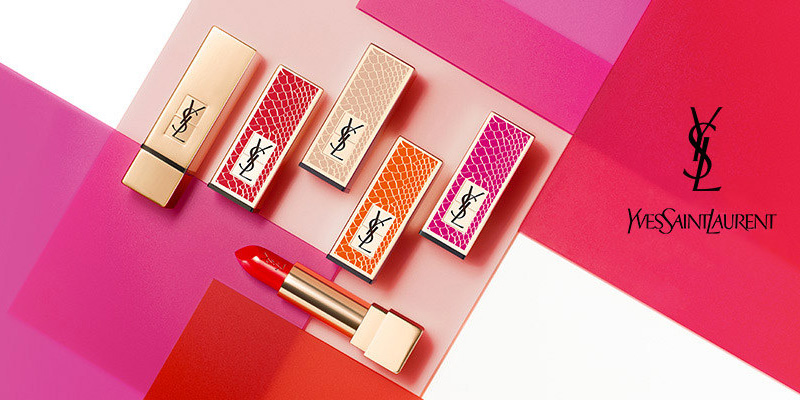 Availability
U.S. Launch Date – Soon at SEPHORA
UK Launch Date – Now at Selfridges
Yves Saint Laurent Rouge Pur Couture Reptile Collection
A limited-edition, couture cap for Rouge Pur Couture lipstick. The couture designs of Yves Saint Laurent come to life on these limited-edition lipstick caps that customize your Rouge Pur Couture for the most luxurious accessory yet.
For an elevated experience, choose from 30 shades of Rouge Pur Couture, then customize it with the cap design of your choice for a completely personalized lipstick (each sold separately). Rock any design to match your personal style.
YSL Rouge Pur Couture Reptile Collection Set – Limited Edition – £56.00
SHOP THIS POST