Hello beauties!
YSL Pop Illusion Spring 2018 Collection is a kaleidoscope of colors like golden yellow, acid pink and blue. There are two star products here. Meet the new YSL Pop Illusion Eye Palette along with a Lip Palette as a newness of the season. We talked about this collection a few weeks back on Instagram when the first photos were revealed.
Inspired by the hypnotic colors of a psychedelic dream world, Yves Saint Laurent introduces the limited edition "Pop Illusion" Spring Collection.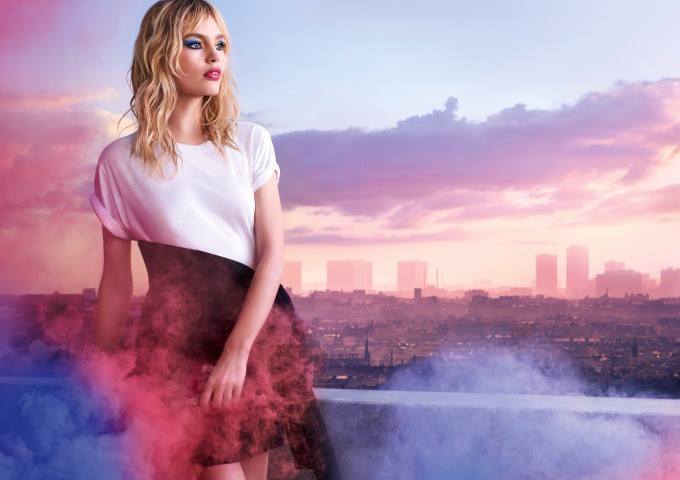 Availability
Japan Launch Date – 5 January 2018
U.S. Launch Date – 20 December 2017 at Neiman Marcus | January 2018 at Nordstrom, Saks
YSL Pop Illusion Spring 2018 Collection
The new palette is packed with five pop colors. Three types of blue shades with different textures and tones were mixed with a glitter shining yellow gold and dreamy pink.
Make your eyes pop with kaleidoscope colors and high intensity formula. This limited edition palette is a trip of color with a mirage of blues and accents of gold and pink that you can contrast or complement. Solar gold becomes a highlighter, light and dark blues give a dreamlike quality while the rose-pink adds a playful feminine touch.
The palette features five lip color with two of the iconic Rouge Volupte Shine. The other two shades are Rouge Pure Couture lipsticks and the last one is a limited edition shade. Pink and red shades are beautifully featured in this red compact with a mirror encased. You will also get a lip brush for an easy application.
Full Metal Shadow – Limited Edition
Two limited edition shades launch next month. Colors No.19 glittery gold orange and No.20 blue have a shiny finish.
YSL La Laque Couture – New Shades
The two new colors are No.96 Kinetic Blue and No.97 Op Art Coral.
SHOP THIS POST