Hello lovelies!
I recently received two Fenty Beauty highlighters duo for review purposes and after I tried it I want to share them with you. Fenty Beauty Ginger Binge Moscow Mule Killawatt Freestyle Highlighter Duo is a permanent product of the collection.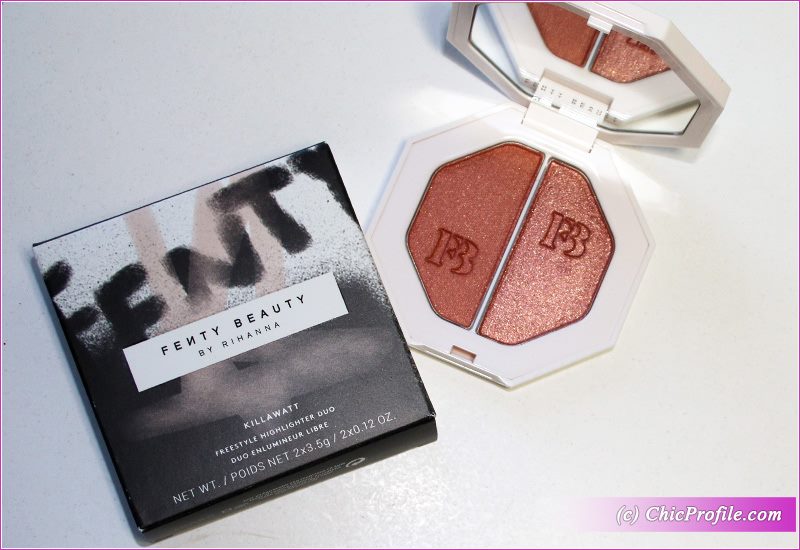 Where to buy:
U.S. – Now at Sephora
UK – Now at Harvey Nichols
France – Now at Sephora.fr
Fenty Beauty Ginger Binge/Moscow Mule Killawatt Freestyle Highlighter Duo ($34.00 / £26.00 / €33.00 for 0.24 oz./ 3.5 g) contains two rose gold shades with a shimmer finish. This is a long-wear cream-to-powder hybrid highlighter.
The packaging is one of the things that made Fenty Beauty such a loved brand, but its intense colors are well. The duo comes in a white, shiny plastic compact that snaps shut. Inside there's a quite generous mirror very useful for quick retouches if you are on the go.
Fenty Beauty Ginger Binge Moscow Mule Killawatt Freestyle Highlighter Duo Review
Both shades are very intense and pigmented. So if you like an intense highlighter that will make your cheeks pop then this is the one. I have a light skin tone so I'm afraid these two shades are quite intense for me. I would apply them with a very light hand and still wouldn't dare to go out during the day. In the evening is totally another story for me. For lighter skin tones I believe they are more appropriate if you want to wear them in the evening. Whenever you go to the club or to a place where there's not so much light they are perfect. The fact that they are so intense and pigmented wouldn't really complement a light skin tone during the day. Just my personal opinion but if you like a metallic, intense sheen then go for it.
Fenty Beauty Ginger Binge Review
Ginger Binge Highlighter is officially a soft copper sheen. To me it looks like a medium-dark soft rosy-copper with a metallic finish. The shade is very rich, intense and pigmented. I do mean serious pigmentation here and is not for those who are color shy. You can easily get an opaque coverage out of this one. The texture is creamy and soft to the touch. I have a combination skin tone and rather large pores, but I didn't feel this one emphasizes them. It has such an intense metallic sheen that it might emphasize your skin's natural texture if you add to much. The application went well, adheres well on the skin and leaves no fall-out. I got around eight hours wear with this formula.

Fenty Beauty Moscow Mule Review
Moscow Mule Highlighter is officially seen as a supercharged copper shimmer. It's a dark, rose-copper with slightly warm undertones and sparkles plus a metallic sheen. This color is also very rich, intense and pigmented. The coverage is fantastic in just one swipe. Moving on to the texture and formula now. Is soft and smooth but I do feel its shimmery particles a bit to the touch when I swatch it. It had a bit of a golden sparkle and it looks very intense on me. I can say even more intense than Ginger Binge.
Again, I don't need much of this color to highlight my cheeks. The shimmering-metallic effect of this one is insane. If you are a darker, olive skin tone you'll definitely love it. If you are fair or light skin tone, do apply it with a very light hand and tap off the excess on your brush. The color is beautiful and I can't argue with that, but for me it would go better as an eyesahdow. 🙂 The application went well, without any fall out. The color wore well on me for a little bit over 8 hours.
SHOP THIS POST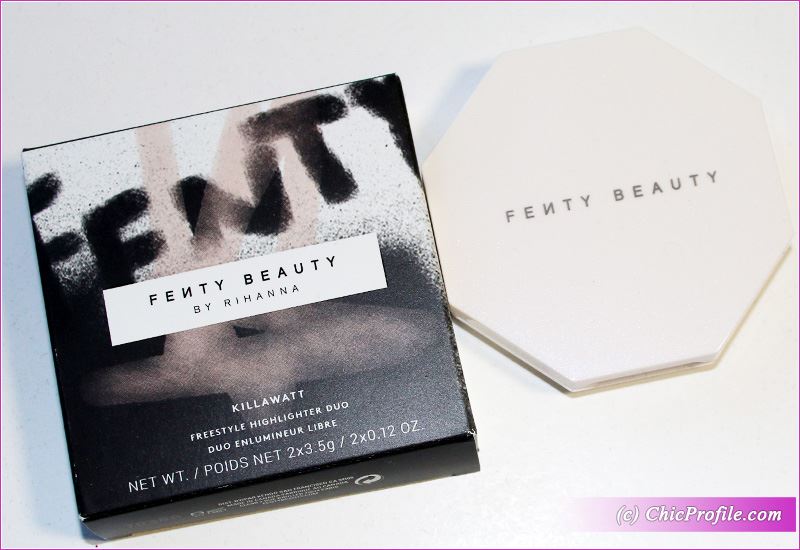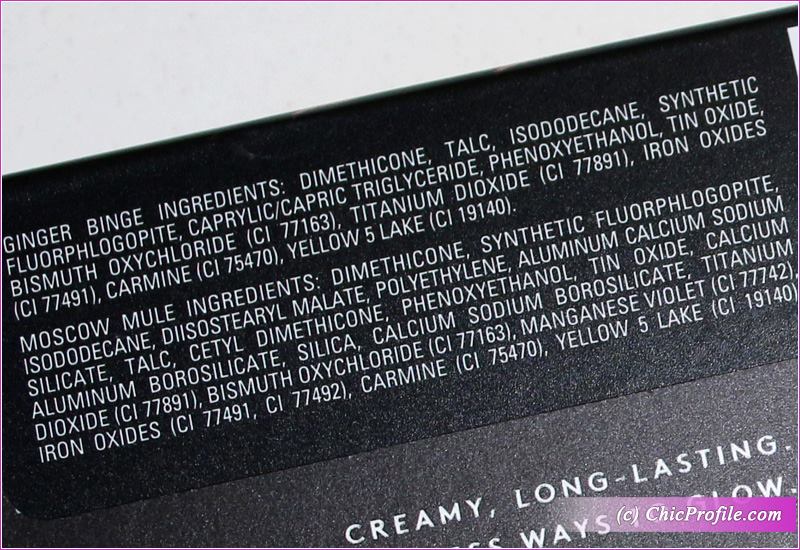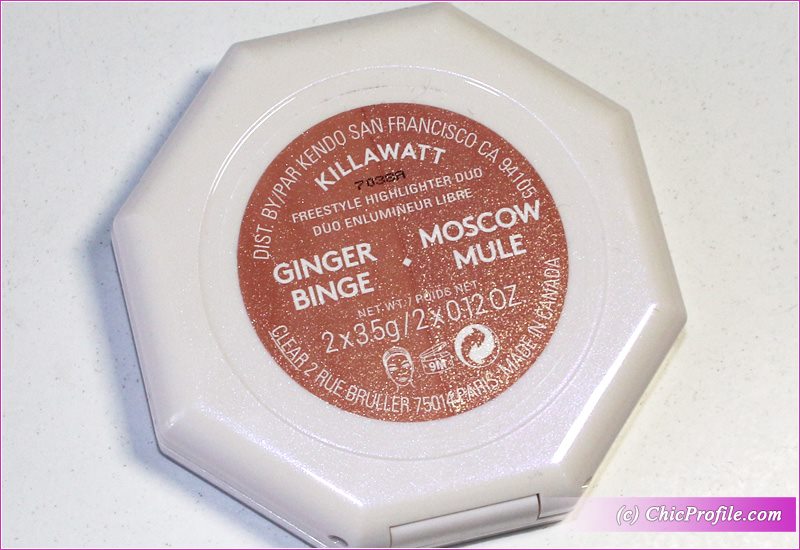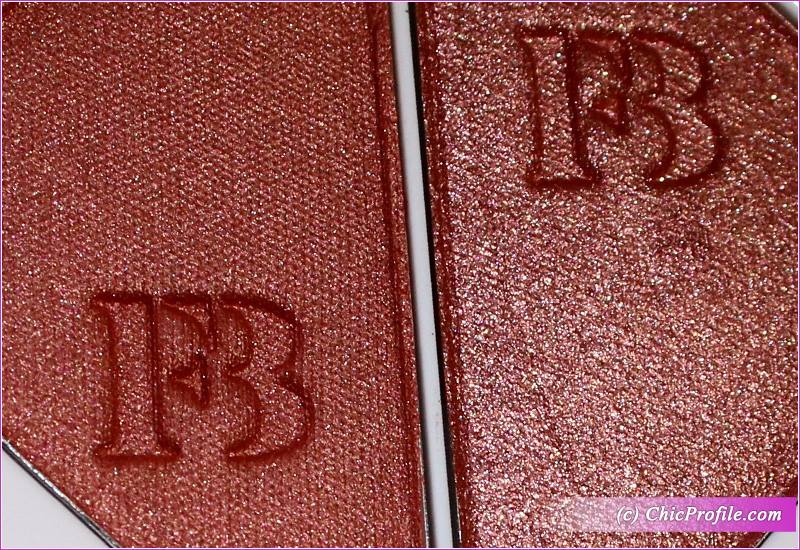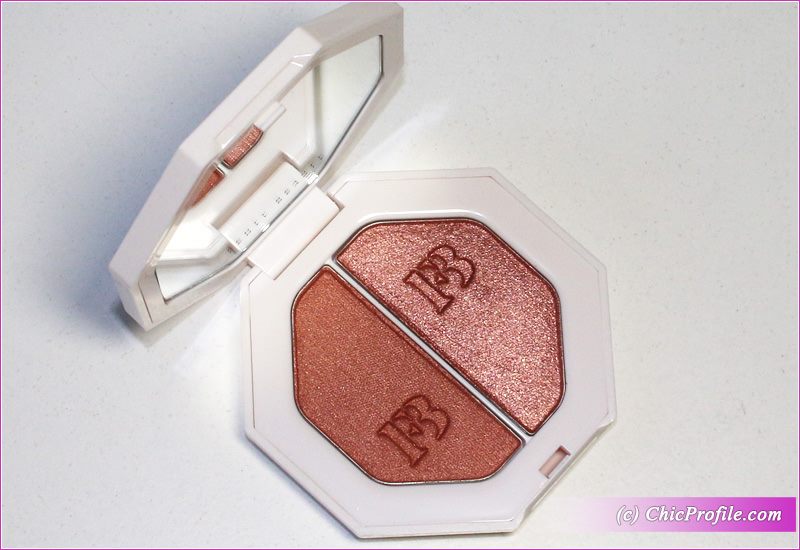 Without flash (natural light)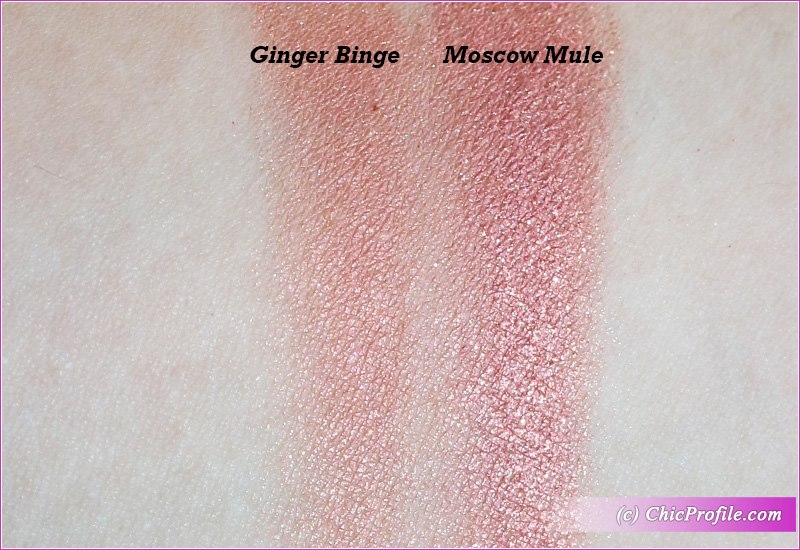 With flash (white light)