Hello beauties!
Is finally time for YSL Le Cushion Encre de Peau to hit UK counters as well. Set to be launched for Fall 2017 season, the new foundation will be available nationwide next month. This is the second cushion foundation of the brand after Touche Eclat Le Cushion was released earlier this year. If you are into the cushion foundation type you should hurry checking out the new one as it's a limited edition release.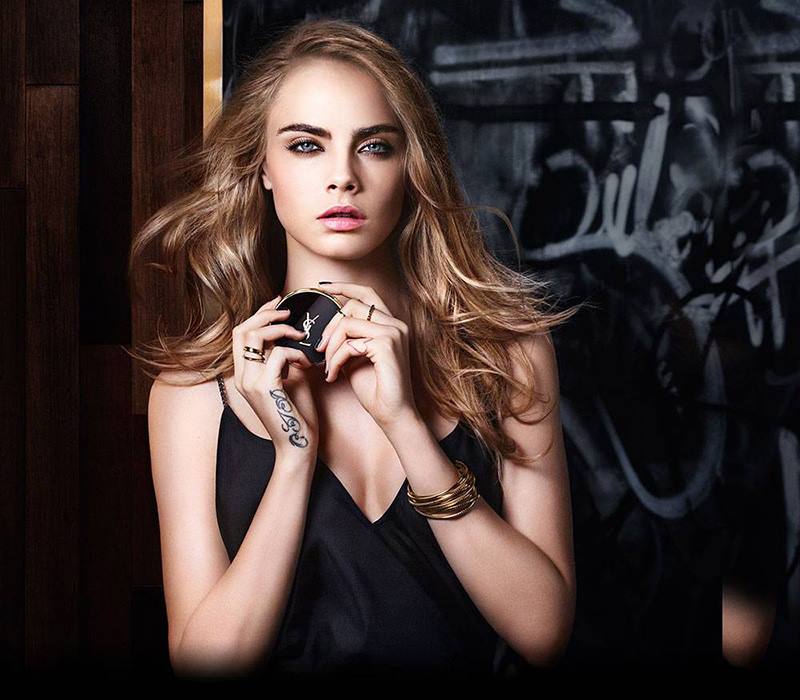 Feels like a feather; fuses like an ink. Master of foundation innovation, YSL Beauty rewrites the rules with its first ink-in-cushion application and takes beauty's most talked about cushion tool one step further. An inkwell for skin that paints a long-lasting, fresh, luminous shine-free finish with high coverage.
Availability
UK Launch Date – 2 August 2017 at Selfridges, Harrods, Debenhams
France Launch Date – Now at Sephora.fr
YSL Le Cushion Encre de Peau – New & Limited Edition – £40.00 / €60.50
Is a compact foundation housed in a black jewel case with a veil of sparkling multi-coloured glitter draped over the top. Offers the same ultra-light liquid-to-pigment formula that offers all-day natural coverage.
Available in a range of six shades:
Beige 10
Beige 20
Beige 30
Beige 40
Beige 50
Beige 60
Refills for this foundation are also available for each shade, retailing for €39.95.
Which foundation from YSL do you prefer? Is the cushion type or the classic fluid one?
Don't forget to also check out the upcoming YSL All Hours Fall 2017 Collection (info, photos) launching later in September.
Enjoy more photos…