Hello sweeties!
Winter is queen here and temperatures are bellow 0 degrees Celsius but I allow myself not only to think about the warm season but also so smell the spring. I purchased some of the new Victoria's Secret Fragrance Mist (info, photos) scents back in November and I've been using them frequently every since, spritzing them on my body and hair so even though winter has settled here I can still trick my senses into thinking that spring is just around the corner. I couldn't leave Victoria's Secret beauty section without getting some new shades of Beauty Rush Flavored Gloss and Beauty Rush Color Shine Gloss so I invite you to take a closer look at my purchases right after the jump.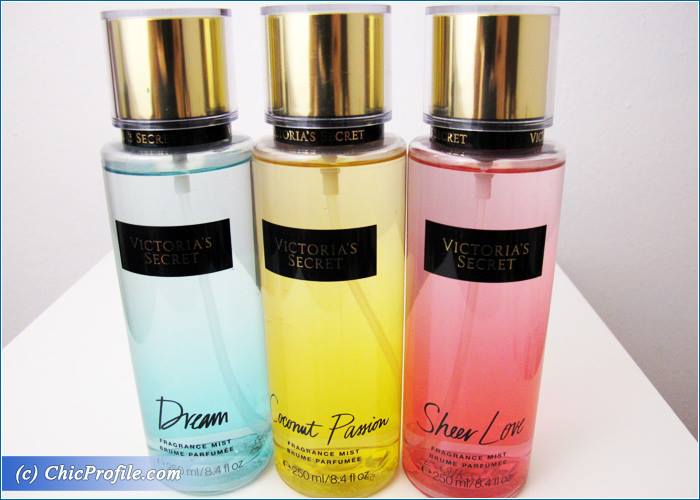 Availability
U.S. & UK – Now at Victoria's Secret stores and online @victoriassecret.com
They had great deals for these items so I purchased 3 Victoria's Secret Frgrance Mists ($18.00 / £8.00 / 77.00 Lei for 250 ml/ 8.4 fl oz) for the price of 2 and I choose Dream, Sheer Love and Coconut Passion. They are all about mixing and matching so even though I consider Coconut Passion an explosion of sweetness I'm still wearing it combined with the other shades. My favorite is VS Dream Fragrance Mist, a fresh scent with peony and watery marine notes which makes me think of sandy beaches and crystal blue waters. VS Sheer Love Fragrance Mist is a floral scent with fresh white cotton and pink lily notes, that puts me right away into a romantic mood. No wonder VS Coconut Passion Fragrance Mist is such a sweet scent considering its warm vanilla and coconut notes.
As for the Beauty Rush Glosses ($10/£8.00 each or 2 for $15 / 4 for $20)  I actually got an amazing offer as I bought 4 and paid only for 2 and later on while I was at the VS duty free shop at the London Heathrow Airport I got one more, a gorgeous purple color. I didn't have the time to make swatches as I haven't got to use them yet, considering the other lip product I got to play with for the past few weeks, but these will definitely get individual reviews on the days to follow.
So I got VS Beauty Rush Color Shine Gloss shades in Flirt, Royal and Pinky and VS Beauty Rush Flavored Gloss in Punchy and a light pink with golden shimmer that hasn't have the name labeled.
Enjoy more photos…