Hello pretties!
Estee Lauder Victoria Beckham Fall 2017 Collection (info, photos) has kept me on my toes since last Friday. Like a good blogger and makeup addict I went to the store right on 1 September when it launched to check it in person. Ever since, I posted LIVE SWATCHES on Instagram and several photos for you to enjoy. I received a lot of messages from you lovelies, comments and e-mails so this collection has definitely got your interest.
We discussed a lot on Instagram about the products that are worth spending on and those who aren't. As promised, I'll also point my favorites, tell you what products I think are worth buying and which ones have disappointed me. Overall this collection hasn't really captivated my attention, because most of the colors are not something that I'd see myself wearing, but this is just a matter of preference. I will tell you what I think about the products, regardless of my color preference, but considering the quality of the products. Let's begin!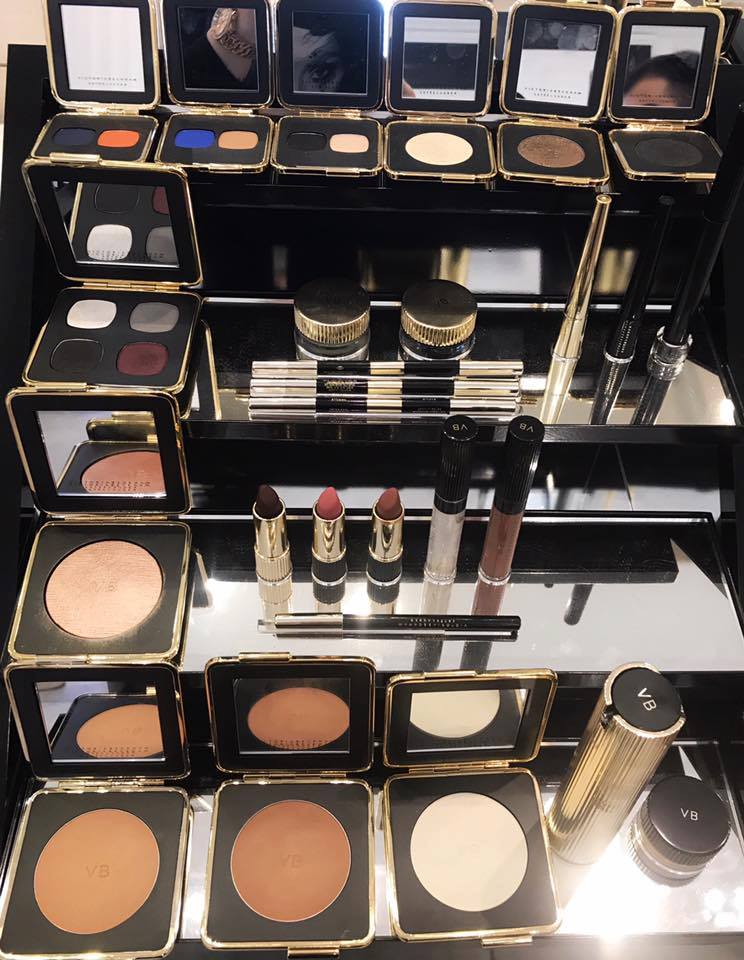 Availability
UK Launch Date – 1 September 2017 at victoriabeckham.com and 36 Dover Street, London | Sept 2017 @esteelauder.co.uk, Selfridges
U.S. Launch Date – 1 September 2017 at Nordstrom, Sephora
Victoria Beckham x Estee Lauder Fall 2017 Collection Review
Before I start commenting, I just want to make clear that when it comes to a collaboration like this, I have high expectations. First of all, we are talking about Victoria Beckham, not just a simple star that is doing a one-time only collaboration. Second of all, I expect at least the same quality from the previous collection she launched with Estee Lauder (I'm talking about the best-selling products) if not even better, because now she has the experience of a previous launch. Last but not least, the prices who lean towards the luxury side are meant to gives us good quality products. Now, let's begin!
As you know the entire collection was divided in 5 Looks: London, Paris, Miami, New York and L.A. I took swatches of all the 5 looks, but unfortunately some of the products were mixed or replaced with products from another look. The collection also contains repromotes from the first #VBxEsteeLauder Collection so we are not discussing those. Everyone knows the hype that was created around the Aura Gloss in Honey and Modern Mercury Highlighter. The highlighter is great, amazing, good quality, wonderful color payoff, all good here. Let's move on! Honey Aura Gloss delivers an ultimate shine, sheer color and if you don't mind applying your lip gloss from the jar, go for it.
Probably the most controversial piece of this collection is Victoria Beckham Eye Palette ($75.00 / £60.00 for 8 g/ .28 oz) with the four shades which disappointed me the most. On a first look, I would have gone with these shades, nothing special in the color range, but classy and would work for an elegant look or even a casual one. I know the eyeshadows were designed to look sheer and were meant for a soft makeup look. But wait…since when does soft and sheer mean invisible, patchy or not blendable?
If I'm paying this much for an Eyeshadow Quad, at least I want to see the color transfer on my lid (bare skin) when I apply it. Check out the swatches bellow and let me know what you think. I'm serious, that Gray Eye Color is invisible. You have LIVE SWATCHES here if you think the photo is not good enough! Then again Live Swatches HERE from the first day I went to Selfridges.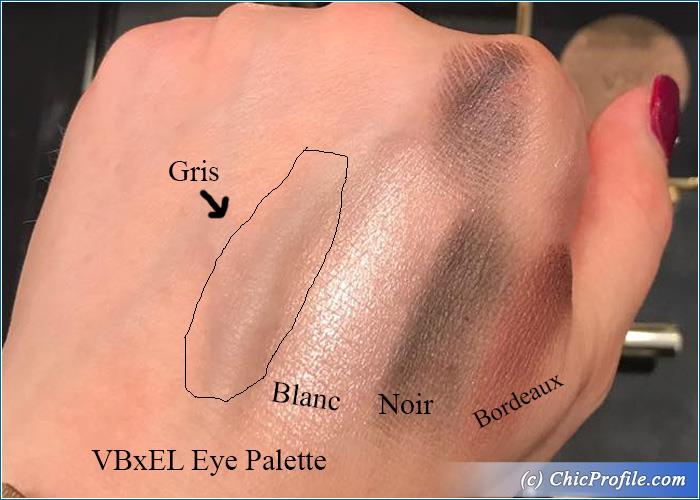 I went to the counter two times and even made different SA to swatch that color (they had different skin colors) and some of the rest to see their impressions. All they could say was the colors are meant for a soft makeup and simply left, probably didn't want to get into a discussion over this palette. Just one of them admitted that is not the best product from this collection.
The rest of the colors did show up, but the texturse were dry. Noir shade looked patchy, uneven and was hardly blendable. I told you my first impressions back then on Instagram so I don't want to discuss any further over this palette. My personal opinion is the palette is not worth spending on. You may like the colors in the pan, but think about the application, formula and I bet they won't last more than 5 hours on the lid if they swatched so poorly.
Now moving on to the Lipsticks ($50.00 / £38.00) I can say they had a good color payoff, very pigmented and creamy. They glided easily on the skin and my favorite is Burnished Rose. Black Cassis shade is sold out at Selfridges (in store) but they'll re-stock it soon. If you do like the colors then you may give them a try.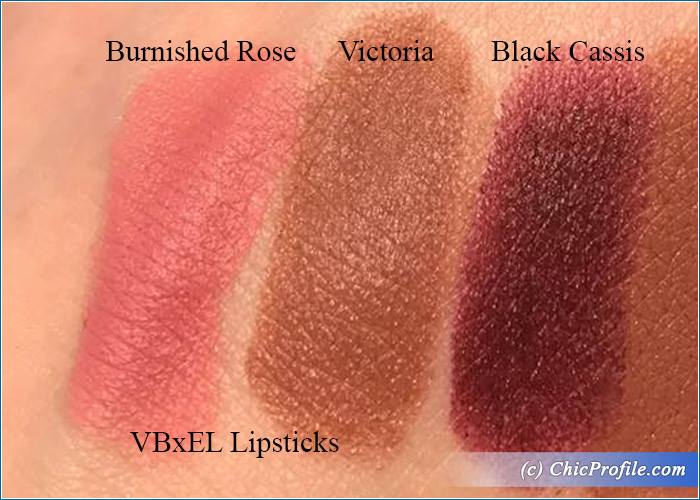 I got many questions about the Blonde Mink Cheek Creme so I got LIVE SWATCHES for you as well as the Smudgy Matte Eyeliner in Graphite. The blush has a good color payoff, glided easily across the skin and blended easily. I'm not very keen on creme blushes, but if this one was a pink, I'd definitely go for it. The color is not my type at all so, I pass. The Graphite Smudgy Matte Eyeliner doesn't come on too intense, but it does leave a stain behind. I guess is quite perfect for smudging and blends quite well. Again not, my thing!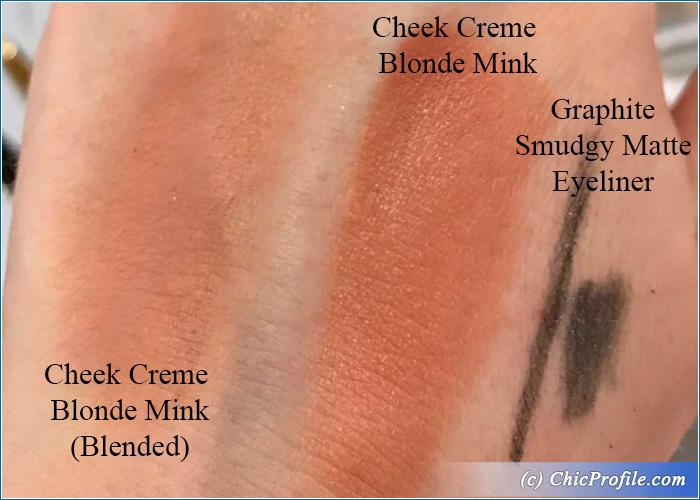 Loud and clear I will say that the two Eye Foils ($40.00 / £28.00) in Burnt Anise and Blonde Gold are by far my favorites so far. I mean look at the color payoff, how intense they are and the finish is gorgeous. Oh wait, did I tell you they apply like a dream? They are creamy, easily blendable and can emphasize any eyeshadow powder. Oh goody, I love these Eye Foils!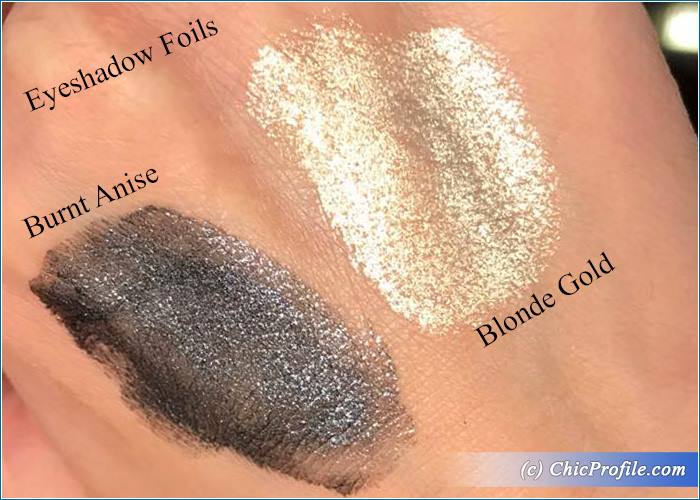 Another product I really like was the Duo Eye Kajal ($38.00 / £30.00). It comes in 3 combinations, as I said I'm not discussing color preferences, but each combination features the Vanilla shade at one end. Every color is so intense in just one swipe with a creamy and soft consistency. They glide easily across the skin, but I don't know how long lasting they are.
Now, another big disappointment were the Eye Matte Duos ($60.00 / £48.00). The color payoff was disappointing. They look so intense in the pan and look so patchy, dusty and uneven when applied. The Vanille shade is a perfect natural, light beige with a good formula while the others felt dry. It was curious that when I swatched the Noir/ Black shade it felt slippery to the touch but once applied, felt dry and patchy. For some of the shades I applied up to 3 layers for swatches to show off. I wouldn't invest in these, honestly, especially since the colors are so dupable. You can easily find colors like this with a better quality, even among drugstore products.
Lip glosses ($36.00 / £28.00) will always be different for everyone. Some of them are pigmented indeed and last longer than the others, but most of them are just meant to give you a glossy finish with a sheer hue. I wasn't impressed by Victoria Beckham's lip glosses at all. Nothin special if you ask me.
SHOP THIS POST
London Look #VBxEsteeLauder Swatches (Live Swatches HERE)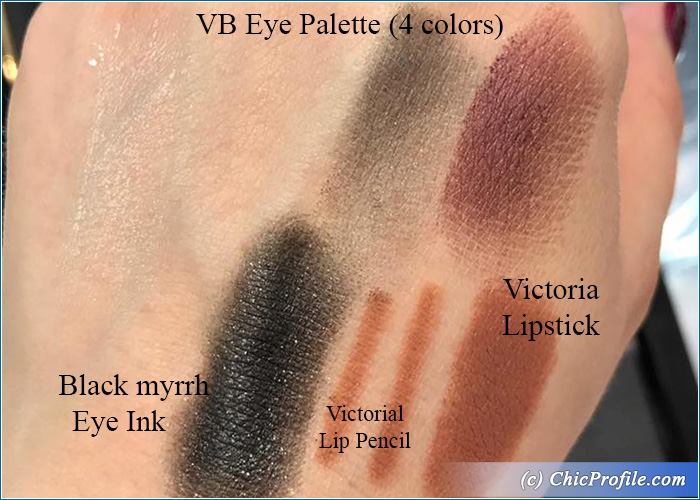 Paris Look #VBxEsteeLauder Swatches (Live Swatches HERE)
New York Look #VBxEsteeLauder Swatches (Live Swatches HERE)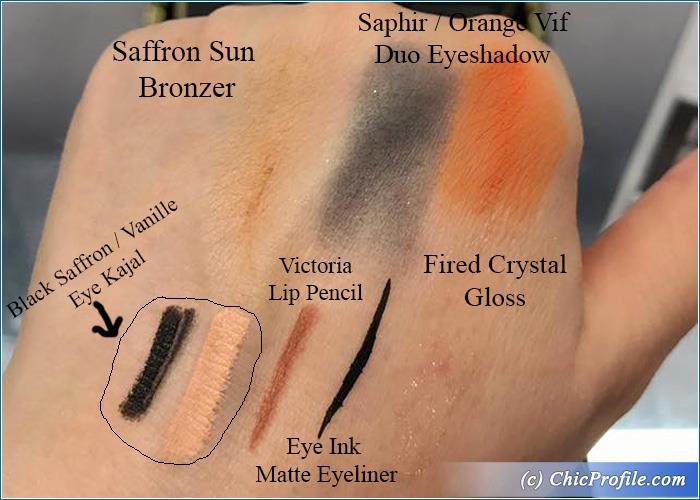 Miami Look #VBxEsteeLauder Swatches (Live Swatches HERE)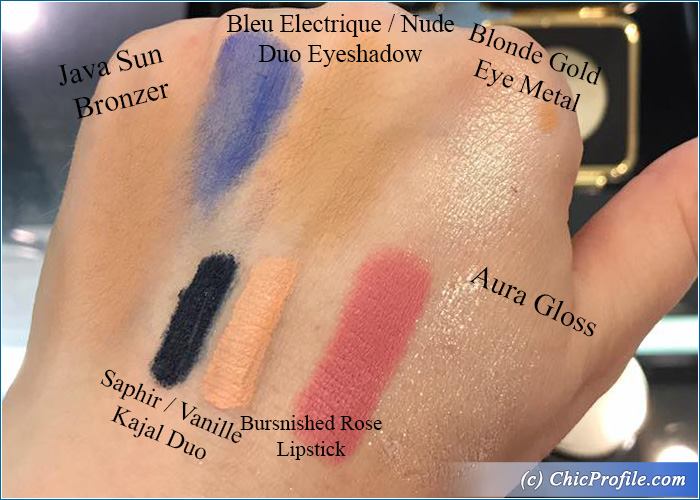 L.A. Look #VBxEsteeLauder Swatches (Live Swatch HERE)