Hello beauties!
Last month with just one day before my B-day, while playing with my new MUFE Artist Eye Studio Palette (review, swatches) I created this Urban Sunset Makeup Look. Inspired by the colors in the new MUFE holiday palette and following the instructions of Urban Sunset Makeup tutorial, I came up with this look. Make Up For Ever suggests 3 looks for its new palette and you've actually seen me wearing those when I was live Periscope but also here on the blog when I posted the MUFE Riviera Makeup Look (tutorial + photos) and MUFE Boudoir Makeup Look (tutorial + photos).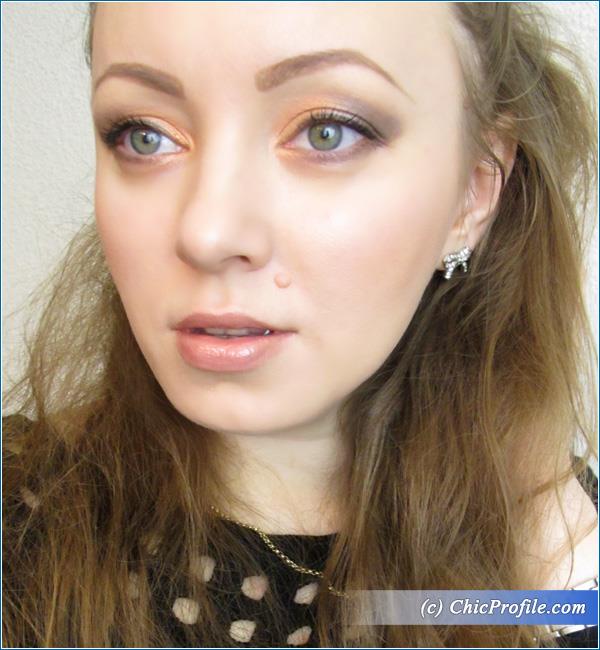 This was actually my favorite makeup look created using the colors from MUFE palette and it's easily to guess why, when you know I'm a fan of earthy tones and black hues.
Frankly since I did this makeup look over a month ago, and I obviously forgot to note down or photograph the products I used for the entire face, I simply can't remember exactly everything.
For the eyes makeup I used only the 3 shades in the MUFE Artist Eye Studio Palette, applied over Too Faced Shadow Insurance Primer. As a mascara, I used the little one from the same palette.
I wanted to keep my lips in a nude color but still longed for bit of glossiness so I remember applying Rouge Bunny Rouge Clover Royal Jelly XXX Lip Plump (review, swatches) over Rouge Bunny Rouge Nothing Unknown Colour Burst Lipstick (review, swatches).