Hello beauties!
Even I enjoy a red lip from time to time so here is my Urban Decay 714 Vice Lipstick review with its new mega matte formula. Urban Decay recently launched in Romania as well its new 100 lipstick shades with six different finishes to choose from, so I couldn't miss taking a closer look.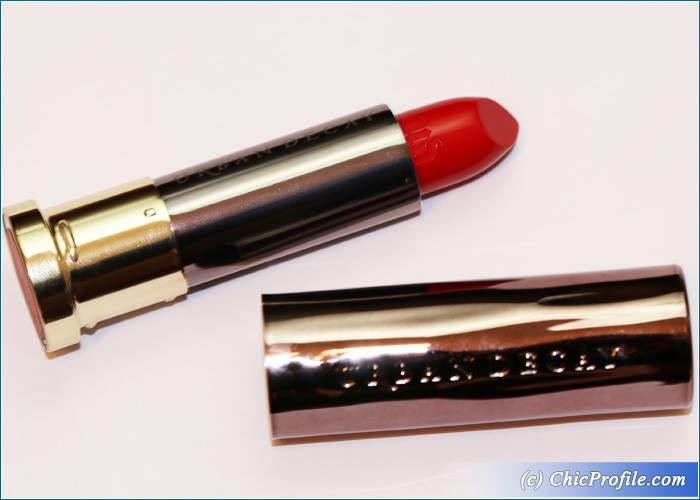 Where to buy:
Romania – September 2016 exclusively at Sephora in Vitan, Baneasa, Promenada, Feeria, Afi Palace Cotroceni, Magheru and @sephora.ro
U.S. – Now at Sephora, Nordstrom, Macy's, ULTA, @urbandecay.com, @beauty.com
UK – Now at House of Fraser, John Lewis, Harvey Nichols
Urban Decay 714 Vice Lipstick ($17.00 / €19.00 /£15.00 / 98.00 lei for 3.4 g/ 0.11 oz.) is officially described as a bright red with a mega matte finish. It's vibrant red with warm undertones and a matte finish. It dries down to a matte finish but not so much as a mega matte, I mean not something very harsh or that will emphasize lip lines right from the start.
The color is rich, vibrant and strongly pigmented. It offers such a great color payoff looking opaque on the lips. I told you about my experience of applying an Urban Decay Mega Matte Finish Vice Lipstick when I reviewed Urban Decay Pandemonium Vice Lipstick so lesson learned. This time, prior applying 714 shade, I moisturized my lips using a lip balm in order to facilitate the application and make the lipstick glide on easily across my lips. Overall I was happy with the application of this matte finish lipstick as it didn't drag or skip across the lips and I had an even color coverage. It didn't feel uncomfortable when applying since my lips were moisturized. Urban Decay recommends using a matching 24/7 Glide-On Lip Pencil shade as a base and to facilitate the application of any vice lipstick, so I would definitely say go for it especially if you are trying on a matte or mega matte formula. I didn't feel the need to apply a lip pencil as a base for an easier application when I tried other Vice Lipstick finishes, as their formula is more forgiving.
This color warms up your face and will definitely get you noticed, but it looks chic and elegant in the same time. If you prefer warm toned red lip colors then you should definitely give Urban Decay 714 Vice Lipstick a try.
I had seven hours wear with this formula (I was drinking from a glass with a straw and had a meal) and after that I noticed how the color started to fade away from the center of my lips, without leaving a stain behind. While its consistency felt lightly cream (compared with UD Pandemonium) the color gave me a moderately drying feel. Unless like other matte finish lip colors, this one didn't suck the moisture out of my lips and it didn't emphasized dramatically my lip lines in the end. I actually can't say I felt the need of applying a lip balm throughout the day and even after 2-3 hours wear I didn't see the color sinking into my lips. From my experience this mega matte finish is quite forgiving in terms of dryness so totally wearable even by the likes of me who tend to stay away from a matte lipstick just because they don't want to see their lips looking like a raisin. 🙂
The formula is loaded with nourishing ingredients, a yummy butter blend that comforts and hydrates the lips so I'll never feel them dry. Aloe vera, jojoba, avocado and babassu oils nourish and soften lips. Illipe butter (derived from Malaysian Illipe trees) provides long-lasting moisture. And vitamin C and vitamin E provide a hit of antioxidants.
Enjoy more photos…