Hello sweeties!
Today was another day when I got to wear my new Urban Decay Pandemonium Vice Lipstick and since I got so many compliments on how good this shade looks on me I decided to hurry up my review. Last week I told you how I was spoiled by Urban Decay and showed you the new products I got to bring home with me so this week after I had enough time to play and test them all, I'm posting the reviews I promised.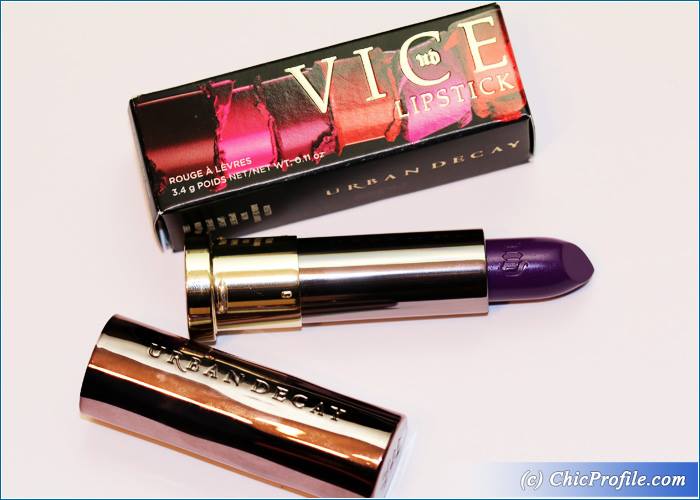 Where to buy:
Romania – September 2016 exclusively at Sephora in Vitan, Baneasa, Promenada, Feeria, Afi Palace Cotroceni, Magheru and @sephora.ro
U.S. – Now at Sephora, Nordstrom, Macy's, ULTA, @urbandecay.com, @beauty.com
UK – Now at House of Fraser, John Lewis, Harvey Nichols
Urban Decay Pandemonium Vice Lipstick ($17.00 / €19.00 /£15.00 / 98.00 Lei for 3.4 g/ 0.11 oz.) is officially described as a bright purple with a mega matte finish. It is a dark and intense purple with red undertones and a matte finish leaning towards satin. Call me crazy but I see a bit of blue in this color, especially when I'm layering it on my bare lips (without any lip balm or lip liner base). I may get in trouble for saying this but on me Pandemonium doesn't dry down to a super-intense matte finish like Urban Decay says it should. It is more like of a matte-satin, which is a big difference when you are thinking of a totally matte finish.
I personally don't get along with matte finish lip colors, as they always dry my lips no matte what, so I'm happy about this finish with a little twist of satin to it. In the end it worked out for the best. 🙂
It's absolutely beautiful in the tube and I though it would be richly pigmented as well since Urban Decay says the Vice Lipsticks have an insane pigment load, but once swatched it had semi-opaque color coverage. I'm crazy for purple and pink lip colors (you must know that by now) so if I'm more forgiving with the pinks, when it comes to purple and violet lipsticks, I want them super pigmented, edgy and intense.
The first time I applied Urban Decay Pandemonium Vice Lipstick I had nothing on my lips…and I mean no lip balm, nor lip liner. My lips were completely natural, not dry or moist…just natural. The application on these conditions went so bad, that I had to try it one more time the next day. I mean the color applied totally uneven (easy to notice from the lip swatches bellow), it was dragging and skipping, didn't glide easily across the lips and it was so hard to get ride of those spots where the color looked more sheer.
So, the next day I gave this lipstick a second chance, especially since I truly liked the color and heard so many great things about Urban Decay Vice Lipsticks. The consistency felt thin, stiff and a bit dry so I had to think of another way of applying this color.
I moisturized my lips prior the application (any lip balm will do) then used my Urban Decay Pandemonium 24/7 Glide-On Lip Pencil (upcoming review) to line my lips and also as a color base for the lipstick. The application was so much better this time and indeed it glided on easily across my lips. The color was spread more evenly (not totally 100% though) without dragging and skipping this time. Urban Decay recommends using a matching 24/7 Glide-On Lip Pencil before applying your Vice Lipstick shade and I know now why. It all makes so much sense now, the lip pencil facilitates the application, at least for those lipstick with a matte or mega matte formula.
The metal lipstick case looks so modern and luxed-up, while the shade-matched label makes it easier to find and store in your collection.
The other week when I was wearing Urban Decay Crush Vice Lipstick (I'm buying this baby by the end of the month…upcoming review alert) with a creamy finish, I didn't feel the need of using a lip balm or lip pencil prior the application so that one had a more forgiving formula.
You can see me today wearing Urban Decay Pandemonium Vice Lipstick on Instagram, but I will return with a full makeup look very soon, to show you how much better this color looks like paired with Pandemonium Lip Pencil. The shade is still on my lips, as I'm writing this article and it's been 9 hours since the application. It lasted beautifully for six hours even though I drank and eat a little bit, but after that it started to fade just a bit on the center of the lips. I must say I'm impressed that even though it is lightly drying is doesn't feel uncomfortable at all. I told you earlier that matte finishes are not my thing because I don't like to feel my lips dry and out of moisture, but Pandemonium is different. Under six hours wear I never felt the need of using a lip balm or moisturizing my lips but now after 9 hours I think I should care for my lips a little bit.
Once the color wears off completely it leaves a strong pink hue stain behind. Check out my last photo and you'll see what I mean. I know not everyone likes a lipstick stain but I love it, especially in this case when my lips will turn from purple to pink and I'll have them colored for the entire day and evening as well. I just feel like applying a lip balm on that pink lip stain.
The day I swatched a couple of Urban Decay Vice Lipstick shades, I was left with stains from some of them….and I actually woke up with those stains on my arm the next morning, even though I showered. 🙂 That is quite long lasting, wouldn't you say? 🙂
Enjoy more photos…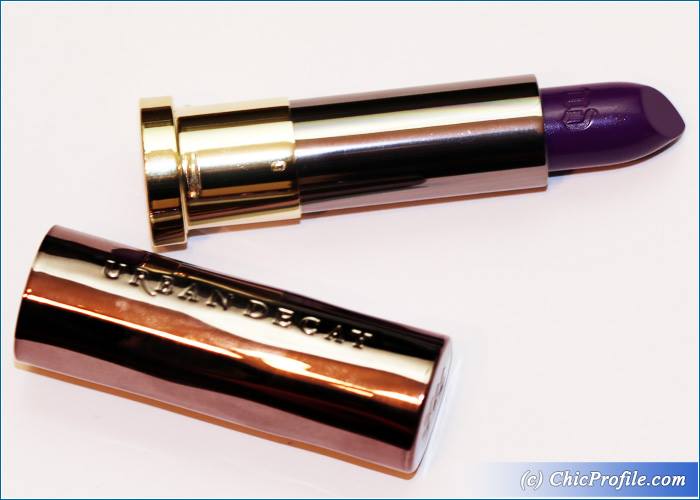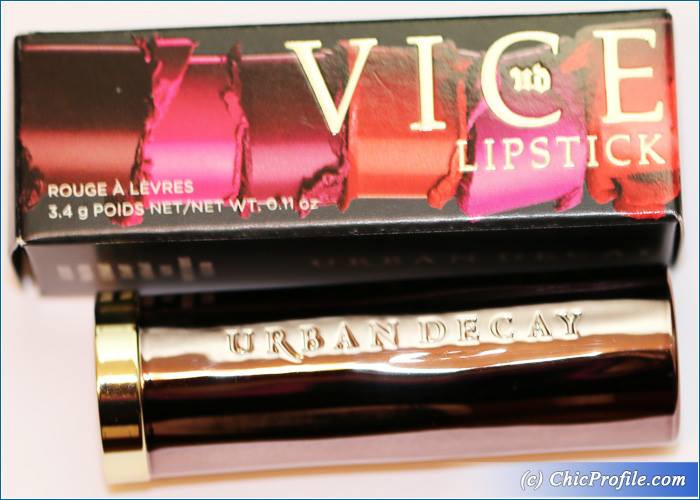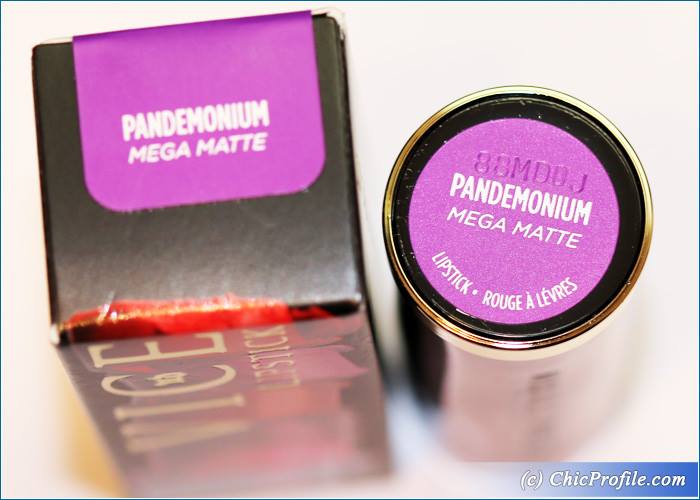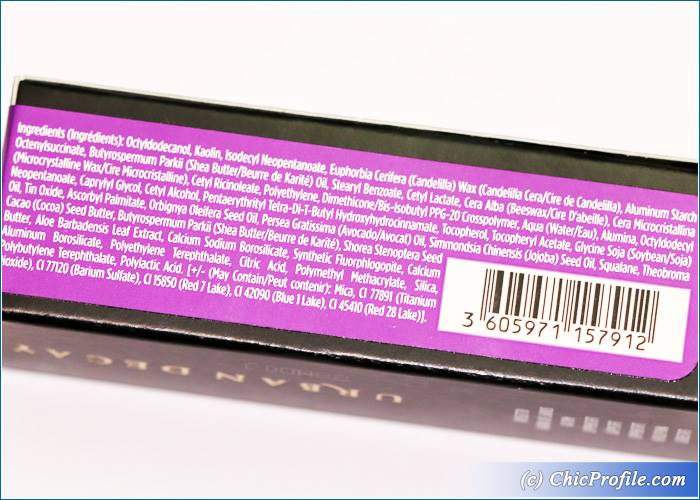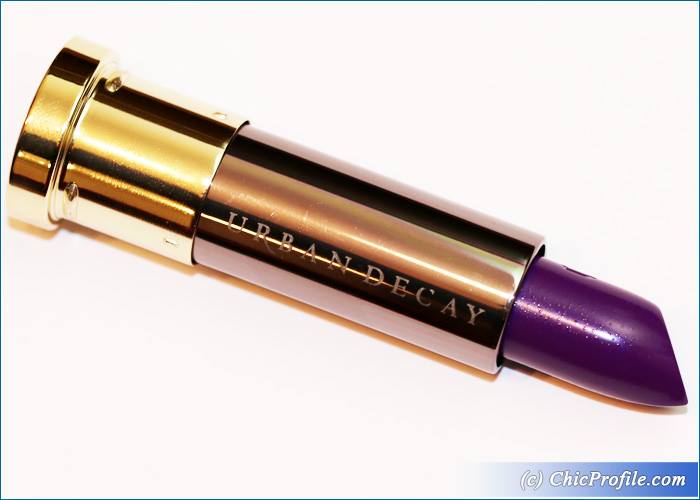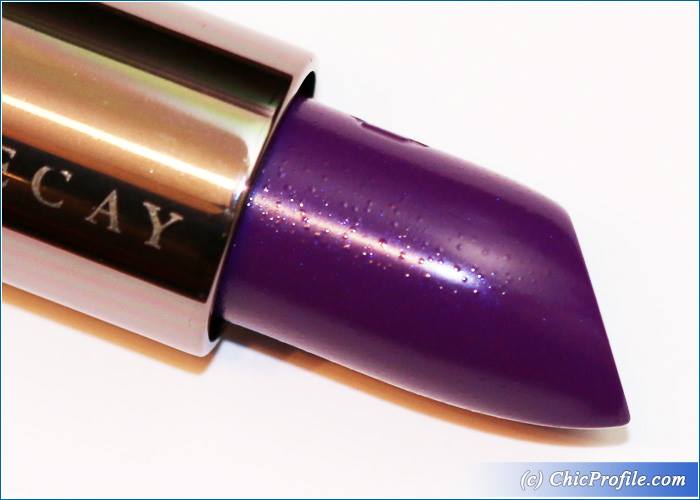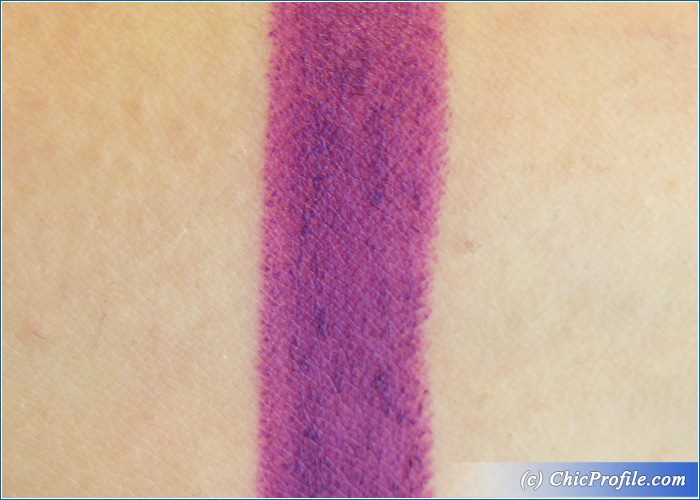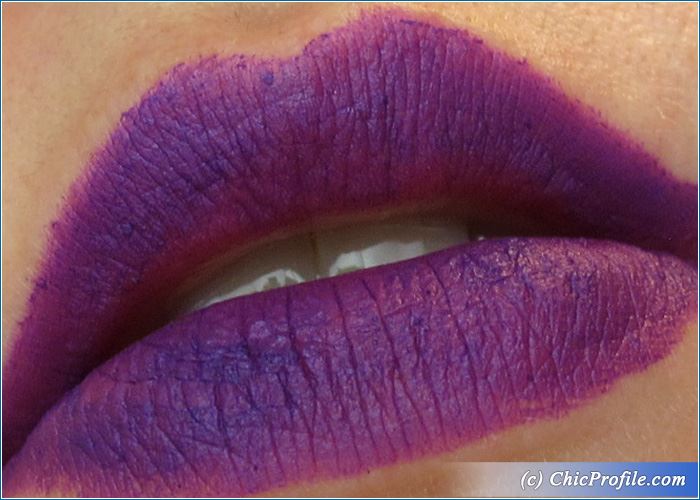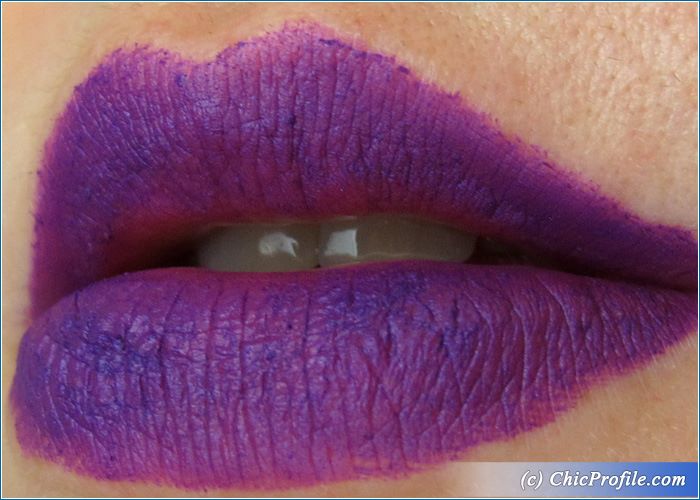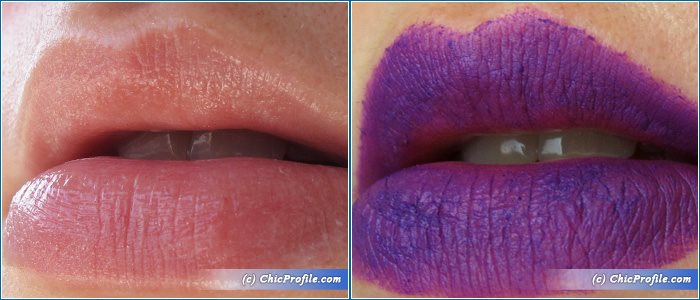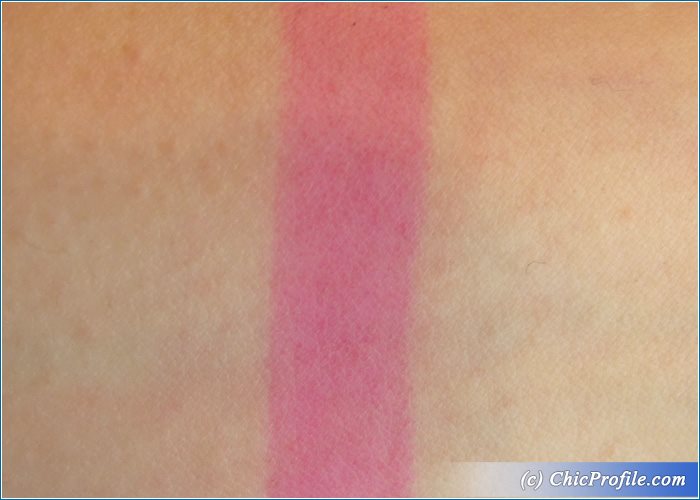 This is the stain Urban Decay Pandemonium Vice Lipstick left on my arm when I removed it. I'm happy to report that I actually woke up the next day with this stain on my arm, so just like I told you before, this is not only a long lasting lipstick but it also turns into pink once is gone. 🙂 I mean for a girl who is in love with pink lip colors, this is a wonder. 🙂