Hello beauties!
I'm not even done yet reviewing the entire Guerlain Fall 2016 Collection (swatches, photos) that news of Guerlain Holiday 2016 Collection are starting to catch up with us. This year I'm truly excited for Guerlain Christmas 2016 Makeup Collection as it will be released in my country as well (it has been ages since Guerlain released a holiday edition here) so I've started to save money once I saw the magnificent Guerlain Meteorites Perles de Legende (sneak peek). The limited edition Guerlain Christmas collection looks a bit different this year, and thank God for that because it started to be so predictable to see shades of Kiss Kiss Lipstick for holiday and I do believe their Rouge G look more luxurious and have a much better formula. Since this year's holiday Guerlain collection is inspired by the legendary Shalimar fragrance and story, Natalia Vodianova who has been the face of this fragrance for eight years, worked with with Oliver Echaudemaison to create a special limited edition. Natalia said that a part of the profits from this collection sales will be donated to The Naked Heart Foundation, established by her, so even a more good reason so shop.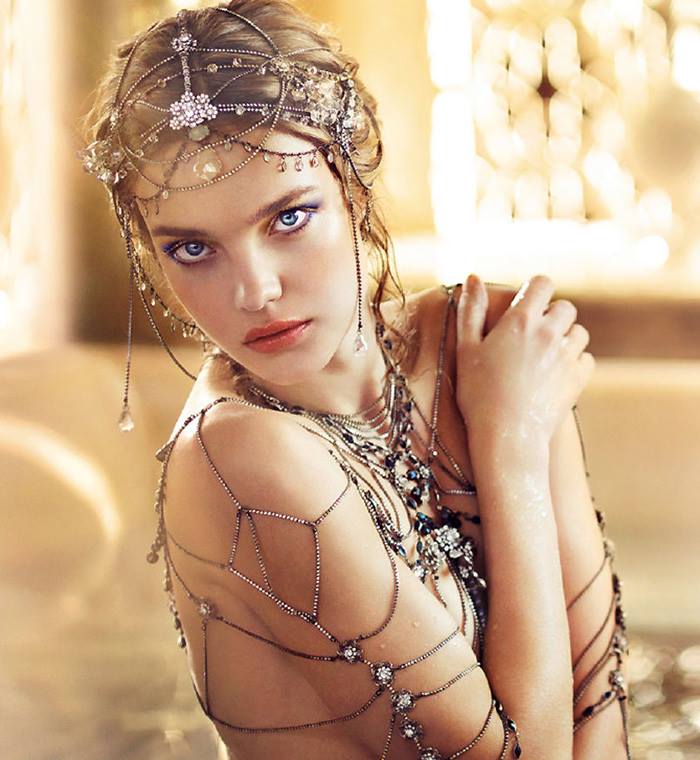 Availability
U.S. Launch Date – October 2016
Canada Launch Date – 1 November 2016
International Launch Date – November 2016
Romania Launch Date – November 2016
Guerlain Holiday 2016 Collection
Guerlain Souffle d'Or de Shalimar – Limited Edition – $95.00 / $105 CAD
This new perfumed iridescent hair and body powder is presented in a Shalimar bottle with a pump.
Terracotta Terra India – Limited Edition – $56.00 / $64.00 CAD
A bronzing powder with shimmer and gold hues.
Rouge G Lipstick – Limited Edition – $54.00 / $61.00 CAD
821 Rouge Saphir – bright red
Guerlain Precious Eyeshadows – Limited Edition – $45.00 / $51.00 CAD
Guerlain L'Or Eyeliner – Limited Edition – $35.00 / $42.00 CAD
Guerlain Precious Light Illuminator – Limited Edition – $52.00 / $62.00
Rose Nacre – sheer rosy pink with shimmer finish
Guerlain Meteorites Perles de Legende – Limited Edition – $62.00 / $79.00 CAD
Rosy Pink, Shimmering Gold, Aqua Blue
Kiss Kiss Lipstick – Limited Edition – $37.00 / $43.00 CAD
Enjoy more photos…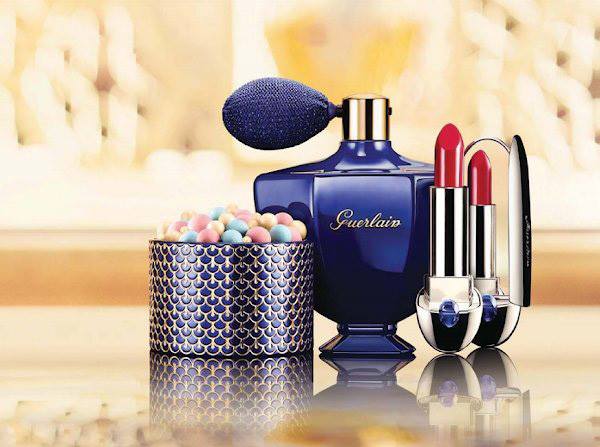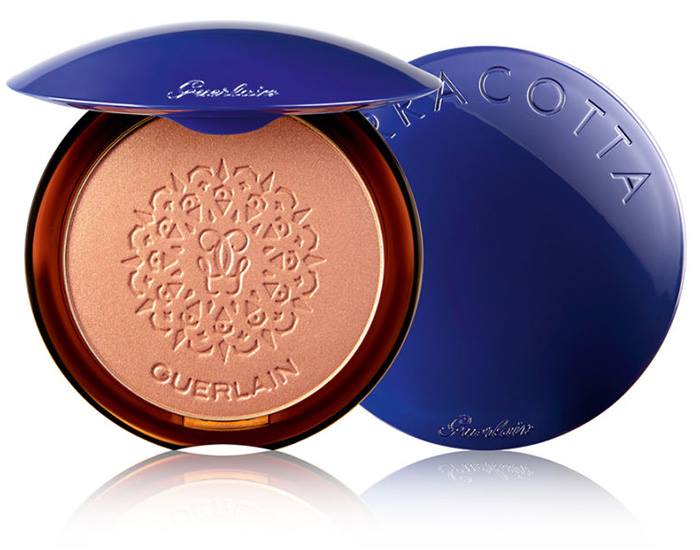 If you are curious to see the rest of this collection, head over to Imabeautygeek as she has posted a quick preview already, so I'm hoping for swatches soon.