Hello beauties!
Here's a shout-out for Too Faced New Summer 2019 products that just dropped online. I'm talking about their new Triple Scoop Highlighter Palette and Pineapple Glow Face Mask. There's more coming from Too Faced Summer 2019 collection so keep your eyes on the blog.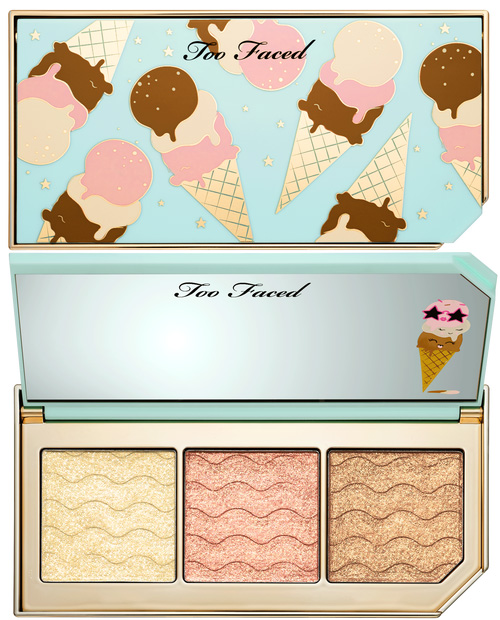 U.S. / UK Launch Date – Now at Too Faced, soon at ULTA, Sephora, Selfridges
Too Faced New Summer 2019
Too Faced Triple Scoop Palette – New & Limited Edition – $42.00
Three scoops of icy sparkle are packed into this highlighting palette bursting with hyper-reflective glitter and sparkling dimension. These ice cream-inspired vanilla, strawberry, and chocolate shades twinkle under all types of light!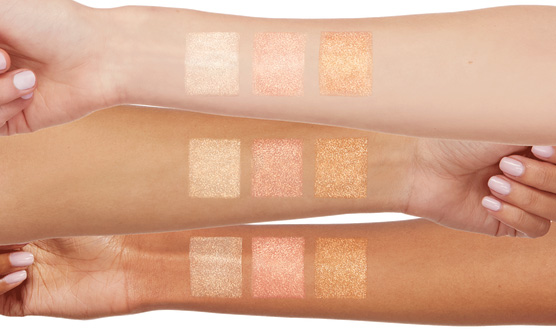 Too Faced Pineapple Glow Moisturizing & Brightening Face Mask – New – $42.00
This pineapple-powered gel mask boosts radiance and smooths skin's texture with the transformative exfoliating power of lactic and glycolic acids. Prickly pear, lemon, and apple extracts work together to hydrate, leaving skin plumper, softer, smoother, and brighter.
Too Faced You're One Sexy Fine – Apple Set – Limited Edition – $42.00
Treat yourself to 5 Tutti Frutti all-time favorites! This sweet set preps you for pretty with a limited edition Lookin' Fine-Apple hand mirror so you know your makeup looks perfect. Use it to apply your Sparkling Pineapple Eye Shadows, Juicy Fruits Lip Gloss, Pineapple Paradise Strobing Bronzer Highlighting Duo, then finish your flirty look with a coat of Better Than Sex Mascara. It's a $108 value for just $42!
Set includes:
Sparkling Pineapple Eye Shadow Palette
Pineapple Paradise Strobing Bronzer Highlighting Duo
Juicy Fruits Lip Candy Finish Lip Gloss in Grin & Bare It
Lookin' Fine-Apple Hand Mirror
Travel Size Better Than Sex Mascara