Hello beauties!
Swiss line Ageless Purity Purifying Enzymatic Mask is a product that I've been using regularly for over a month now and along with 24H Total Matte Solution (review & photos) forms Ageless Purity Collection. These two products are recommended to be used together for optimal results and since I started using the mask I noticed how true this affirmation is and how great they work together as I noticed a visible improvement in my skin condition.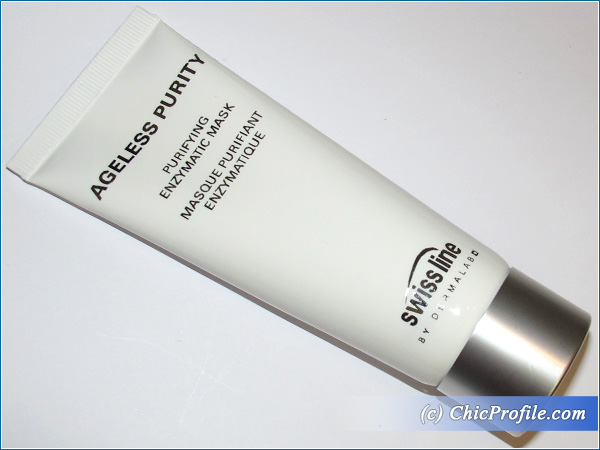 Availability
International – Now @swissline.net, @swissline-cosmetics.com
Romania – Now at Beautik (Baneasea Shopping City), Poeme Shop (Targoviste) and online at BeautySenses
Swiss Line Ageless Purity Purifying Enzymatic Mask (280.00 Lei/ 82.50 CHF for 75 ml/ 2.5 oz) comes in a white opaque plastic squeezable tube. Even though you can't see how much product is left inside you can estimate it by gently squeezing the tube for the perfect amount of product needed to be applied. This is a deep-cleansing, pore-refining cream mask with a thick white consistency that is applied easily onto the skin. The Purifying Enzymatic Mask cleanses the skin very well, washing away dead cell and impurities revealing a fresh, luminous and shine-free skin. As a combination/ sensitive skin type I like to use this mask one time a week and in some cases 2 times a week as I truly like that how well it cleanses my skin, the soft matte effect finish that I get afterwards and the fact that it works also as a gently skin exfoliator.
It's perfect even for the most sensitive skin and since I've been using the Swiss line Purifying Enzymatic Mask I never had any irritations during or after the application and I didn't felt any discomfort. At the beginning I felt a light tingling sensation as the papaya enzymes penetrate the skin so you don't have to worry at all as this will help detoxify and not irritate your skin. After 2 or 3 application I didn't experience this tingling sensation anymore.
The enzymatic mask has a bit of a strong Rosemary scent that is more noticeable right from the tube and it's diminished considerably once applied onto the skin. It contains Rosemary leaf extracts that have a purifying function and green tea extracts and moisturizers to soothe the skin, leaving it soft and smooth.
The Ageless Purity Purifying Enzymatic Mask treated my skin gently and even though sometimes I left it onto my skin for more than 15 minutes I was excited to see that I didn't get that stretching sensation that I usually experienced with this kind of formula. Even though it has a white thick consistency it doesn't hardens and it doesn't start to crack even if you leave it on for more than 30 minutes like it usually happens when I apply purifying facial masks. It has simply an amazing consistency which feels comfortable on the skin, without stinging, itching or drying out your skin.
During that delicate period of the month I like to apply Swiss Line Purifying Enzymatic Mask 2 times a week just because I notice it helps calming down any breakouts it may appear. I can always count on this facial mask when I have a stubborn pimple as it visible diminishes its appearance and helps the healing process.
I like the shine-free soft matte effect that I always get after using this mask and afterwards I apply the 24 H Total Matte Solution for a shine-free guaranteed complexion throughout the day.
Application
The mask should be applied on clean and dry skin. You can begin applying a thin layer of the mask onto your face and under the jaw-line, avoiding the eye area. Leave for 10-15 minutes, then rinse with warm water. Depending on your skin condition the frequency of application can vary from up to 3 times per week for  Impure skin with breakouts, 2 x week for very oily skin types and 1 time per week for combination skin.
Technology
Kaolin: white clay with excellent oil-absorbing and remineralizing properties.
Green Papaya Extract: contains papain, a natural proteolytic enzyme. It "digests" dead protein material without harming healthy living cells. Green, unripened papaya is 50 to 100 times stronger than other forms of papain.
Keratoline: this Bacillus Ferment Enzyme is highly compatible with the skin and acts as a bio- exfoliator.
Green Tea Extract (Camellia Sinensis): possesses anti-inflammatory, antiseptic and antioxidant   properties.
Rosemary Leaf Extract (Rosmarinus Officinalis): rich in phenolic compounds. It possesses antibacterial and free-radical scavenging properties.
Panthenol, Bisabolol  & Saccharide Isomerate: soothing and moisturizing agents.
Enjoy more photos…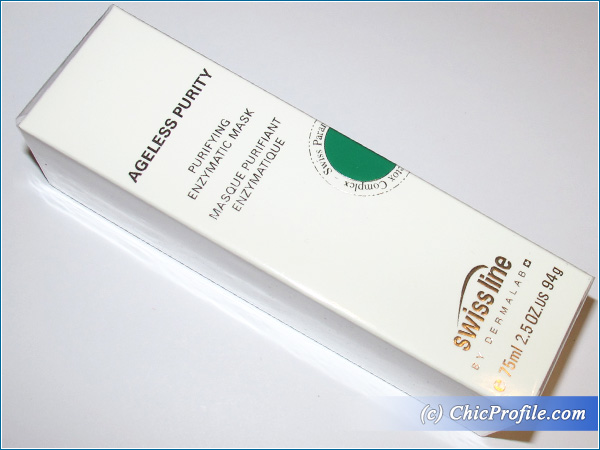 Swiss Line Ageless Purity Purifying Enzymatic Mask Packaging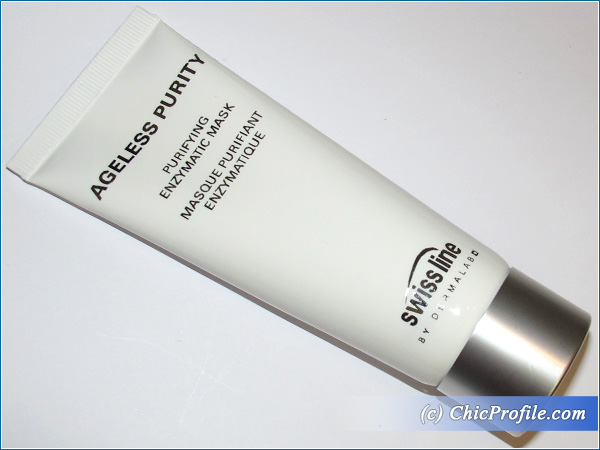 Swiss Line Ageless Purity Purifying Enzymatic Mask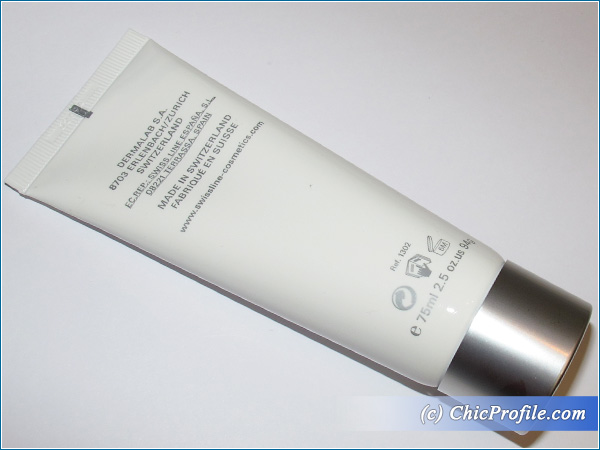 Swiss Line Ageless Purity Purifying Enzymatic Mask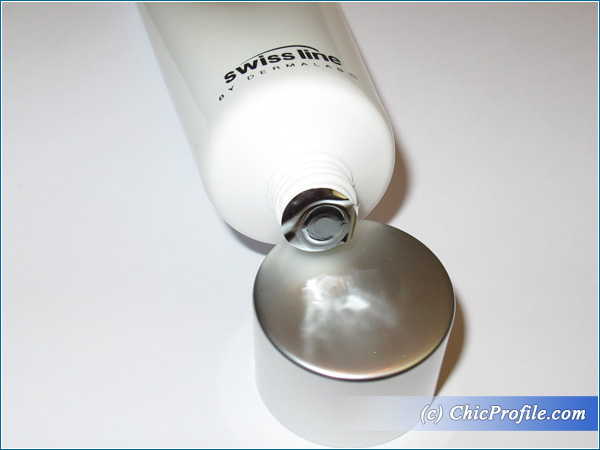 Swiss Line Ageless Purity Purifying Enzymatic Mask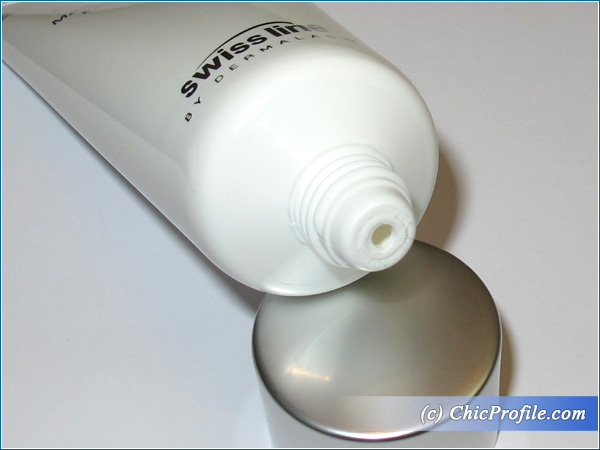 Swiss Line Ageless Purity Purifying Enzymatic Mask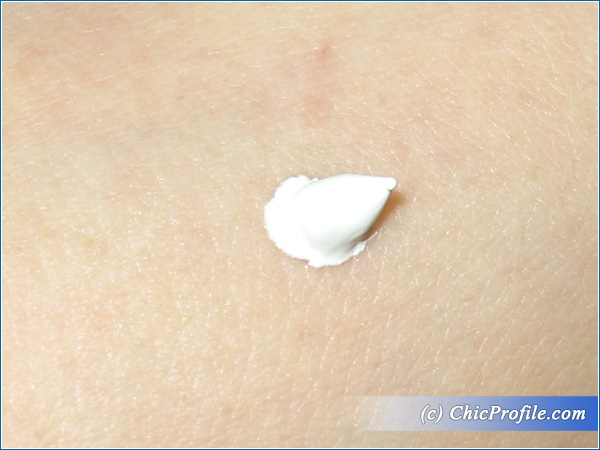 Swiss Line Ageless Purity Purifying Enzymatic Mask Swatch