Hello beauties!
The other day, thanks to a friend I got the new Sisley Phyto-Lip Twist (info, promo photos) in No.06 Cherry which is one of the six new tinted balms launched at the beginning of spring. If you haven't tried a tinted balm before you should expect the color of a lipstick with the shine of a lip gloss.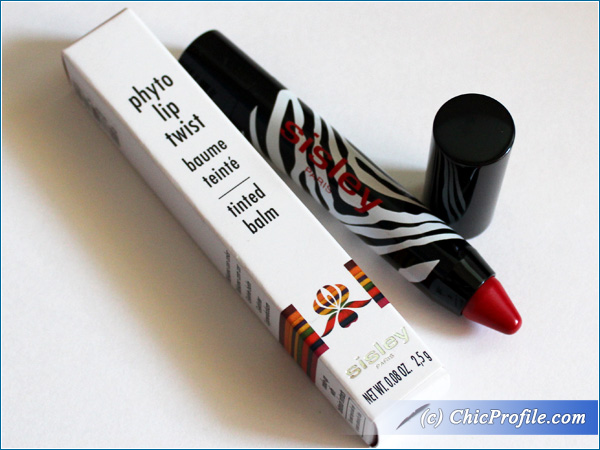 Availability
Now at Sephora and online @sisley-paris.com
Sisley Cherry Phyto-Lip Twist ($50.00 / 157.00 Lei for 0.08 oz./ 2.5 g) is a bright cherry red with a glossy finish. The color is kind of tricky as it acts like a warm red with slightly coral undertones under the sunlight or natural light while indoors it changes to a bold red with cold undertones.
The color is rich, pigmented and delivers a bold red lip in a single swipe but it still leaves a bit of translucency as it is not fully opaque. The formula is creamy, non sticky or tacky, feels lightweight and it glides easily and evenly without pulling the lips and settling into lip lines. It is a very easy to wear shade, very easy to work with and suitable for every skin tone and every occasion.
Once applied the lips feel incredibly smooth and soft while the glossy finish makes the lips appear fuller and fresh. My lips felt moisturized and hydrated from beginning to end as the formula has Commiphora Resin Extract that smooths and firms the lips and also Phytosqualane which hydrates and protects while maintaining the skin's softness and elasticity.
I really recommend Sisley Phyto-Lip Twist to everyone but especially to women who have dry lips as this formula is really amazing.
The packaging has also quite an attitude with this zebra pattern and you have to know that you won't need a sharpener just a single twist is enough to release more product.
Even though I'm not really a fan of this shade I really enjoyed wearing it as it lasted on me for almost 5 hours. I did drink lots of water during these hours but not eating and the color started to fade a little only in the center of my lips but still keeping a pretty decent sheen. When the color wore off completely it left a stain behind but I was happy to see that my lips were stained evenly with a slightly lighter and more natural looking cherry red shade.
Enjoy more photos…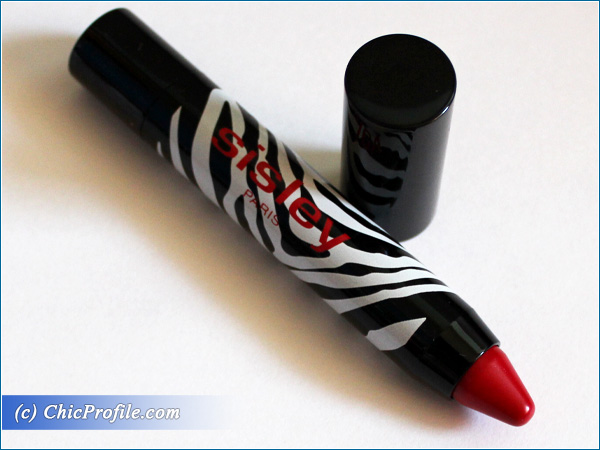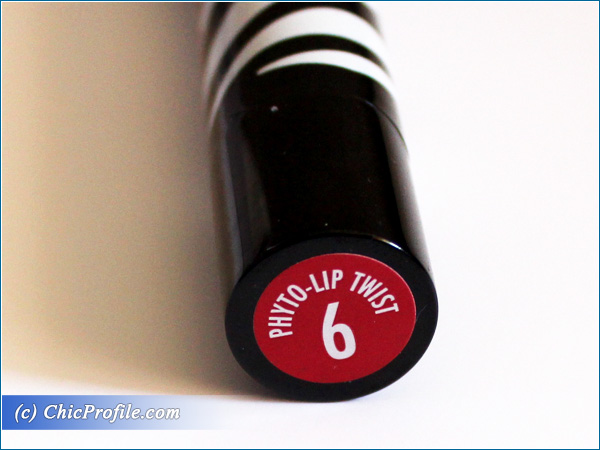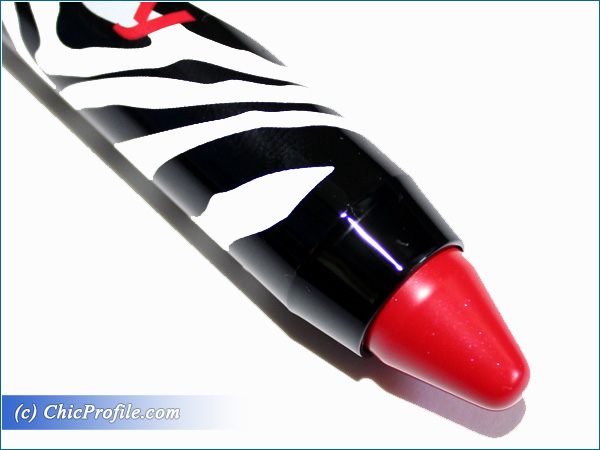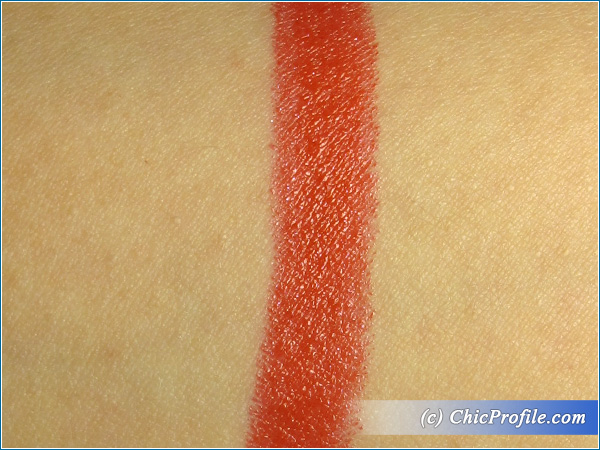 Sisley Cherry Phyto-Lip Twist Swatch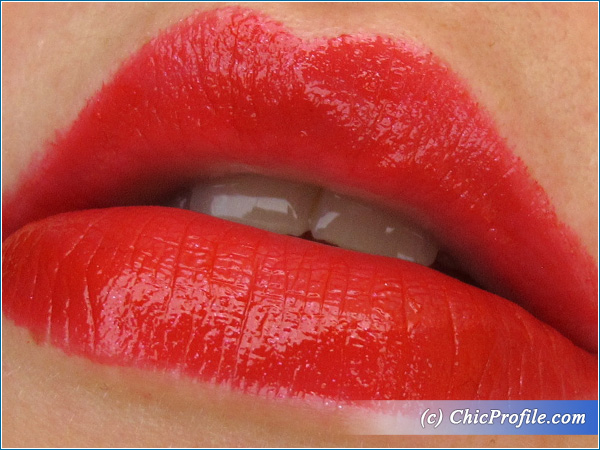 Sisley Cherry Phyto-Lip Twist Lip Swatch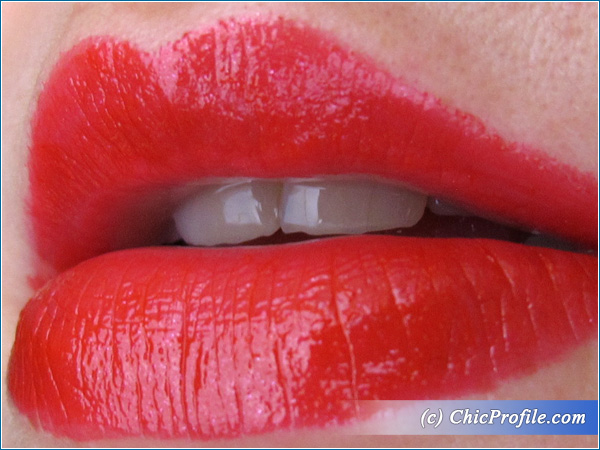 Sisley Cherry Phyto-Lip Twist Lip Swatch

LEFT: Bare Lips – RIGHT: Sisley Cherry Phyto-Lip Twist