Hello beauties!
Shu Uemura Super Mario Bros Holiday 2017 Collection created in partnership with Nintendo brings back some sweet memories and puts me into a nostalgic mood. Super Mario was one of the first computer games I played it as a teenager and I still remember the good times I had with my friends, changing places in front of the PC to enjoy the game. Now, after so many years, reading about Shu Uemura Super Mario Bros makeup collection just takes me back in time. The new collection will feature limited edition beauty products in vibrant shades inspired also by the Japanese culture. Enjoy more after the jump!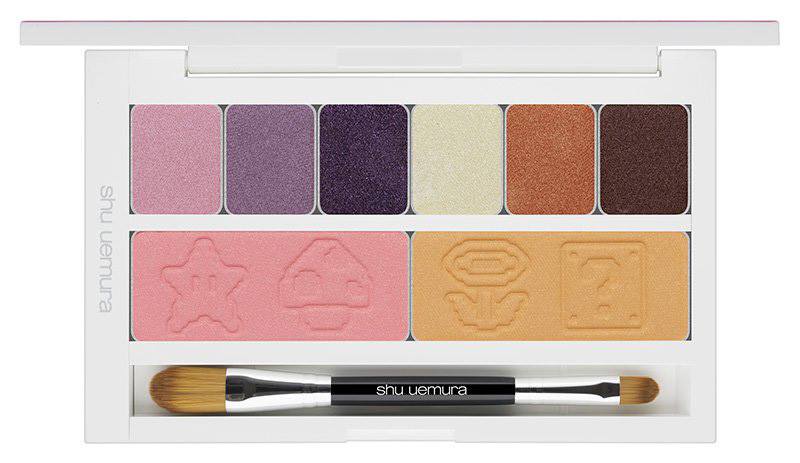 Availability
U.S. Launch Date – 1 November 2017
Shu Uemura Holiday 2017 Super Mario Bros Collection
There are not many details about the products in this collection at the time being, maybe because it's also to early to disclose the entire color story, but I'll definitely keep up updated once I find out more.
So far, I know that Shu Uemura takes pride on its star product which is the Dual Stamp-Me Liner which comes with a black felt tip and a dark color and a star-shaped stamp on its bottom.
I'm spotting a limited edition Face and Eyes palette which features six eyeshadow colors, one blush and one powder/ highlighter. We will get to see more of this collection real soon, but I'm really looking forward the lip products. 🙂
Enjoy more photos…