Hello beauties!
I have hot news for you from Shu Uemura. Next month the brand will be launching its new range of Shu Uemura Laque Supreme shades. For the first time the brand introduced Laque Supreme in 2015, with 13 high impact colors and an exquisite shine. This time the packaging is completely different with a new type of applicator, while the range features 16 colors.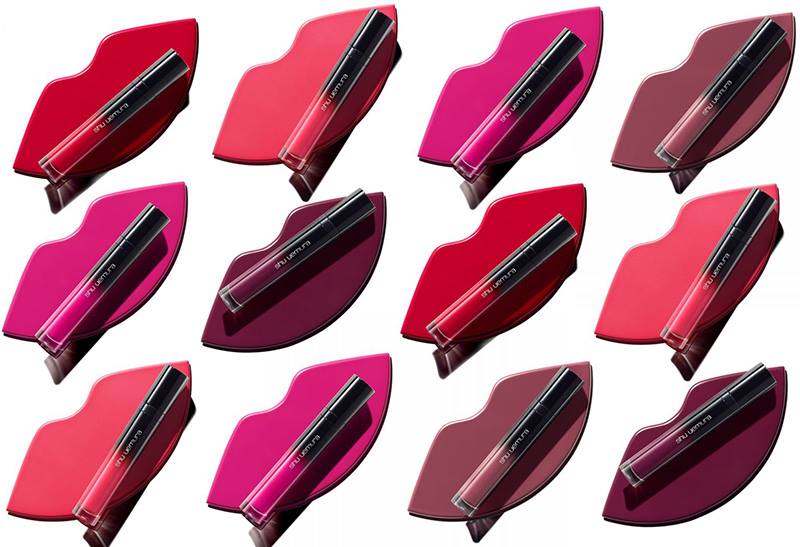 Availability
U.S. Launch Date – January 2018 at Shu Uemura
Asia Launch Date – January 2018
Shu Uemuera Laque Supreme Spring 2018
Among the new shades there's the hottest nude color of the year, the classic and playful coral, purple pink personality and sexy red. Shu Uemura promises that these new lip lacquers will show a shiny finish until the last moment. I can't wait to try out some of these shades and test that long-lasting shiny finish. As the hours pass, the shine fades away, but not in this case, no!
The new Laque Supreme is based on a new technology that will no sink into lip lines. Even more than this, it will create zero-lines effect so your lips will look completely polished, smooth and plump.
I have swatches of all the colors for you right at the end, so do scroll down.
Shades:
# RD01
# RD05
# OR01
# CR01
# CR02
# CR03
# BG02
# BG04
# BG05
# PK04
# PK05
# PK06
# PK07
# WN03
# WN04
# WN05