Hello lovelies!
I received Shiseido Sheer and Perfect Foundation SPF 15 more than 2 months ago at a press event where the new Shiseido Fall Winter 2013 Collection (swatches & photos) and Skincare Collection were presented and since then it became my go to foundation. I have all the previous Shiseido foundations and I've been waiting for a sheer foundation to replace my old Max Factor Second Skin Foundation which was discontinued last year.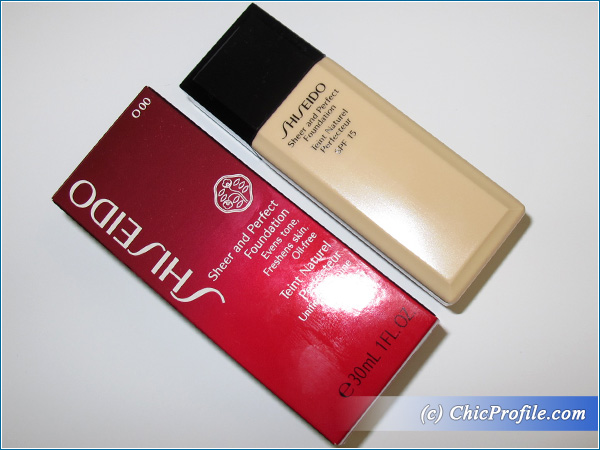 When it comes to the packaging and ease of usage I will honestly say I'm a bit disappointed but not surprised as the previous Shiseido Perfect Refining Foundation comes in the same packaging, a beige plastic bottle with a black cap. I wish this bottle was transparent so I can see how much product is left inside and I would definitely enjoyed a pump dispenser to facilitate the application. I just need to squeeze this plastic bottle and the product comes out in drops which is kind of nice so you can make sure you have just the enough amount of product for a precise application. In my case is about 3 to 4 drops and I prefer to use my fingers rather than a brush.
Availability
Now @shiseido.com, @shiseido.co.uk, @nordstrom.com, @sephora. com, @douglas.de
Shiseido Sheer & Perfect Foundation ($35.00/ €36.00/ for 30 ml/ 1 fl oz) comes in 18 shades from lightest to darkest so you have a pretty good color spectrum to choose from. My color is O00 Very Light Ochre as I'm a light skin tone.
I found the formula a bit similar with the Shiseido Perfect Refining foundation which I used previously as they both dry down to a soft matte almost velvet-like finish and they feel incredibly lightweight on the skin. It has a very sheer color coverage and even if you try to add layers the color won't build up as this is really meant to be a sheer foundation. I'm good with a sheer coverage as I rarely have any breakouts but when that happens I can't say I will rely on Shiseido Sheer & Perfect Foundation to cover it. If the problem is not serious and I'm talking about some superficial blemishes than I will hide them under a concealer and then apply the foundation and I'm good to go.
I really like how Sheer & Perfect is applied on the skin, smoothly and easily and it evens out my skin tone, giving me an instant fresh, natural and healthy look. My skin feels very soft and smooth afterwards without being greasy, sticky or shiny at all. I have a combination skin type and this foundation really hides my pores. It has SPF 15 which is a blessing during summer and not only and it is been formulated with Reflect & Fit Powder, 3 types of optical powder complex that cancels out uneven coloration.
After the first 30 minutes of wearing the Shiseido Sheer & Perfect Foundation my complexion was looking flawless without any shine but after the first hour I noticed how my T-zone started showing a sheen which later was transformed into a shine in less than two hours. Now since the weather got colder here I can say I'm happy to see that my T-zone gets shiny after almost 2 hours so I always keep in my purse some oil absorbing sheets. I understand this formula behaves a lot better on those with normal skin type.
Shiseido describes it as long lasting but I wouldn't wear it for more than 8 hours as I noticed it needs retouching because the color tends to fade a little bit.
If you are happy with a sheer coverage, a formula that will feels incredibly lightweight on your skin, without drying out your complexion and you don't mind paying the luxury price than this foundation is really worth checking out.
Enjoy more photos…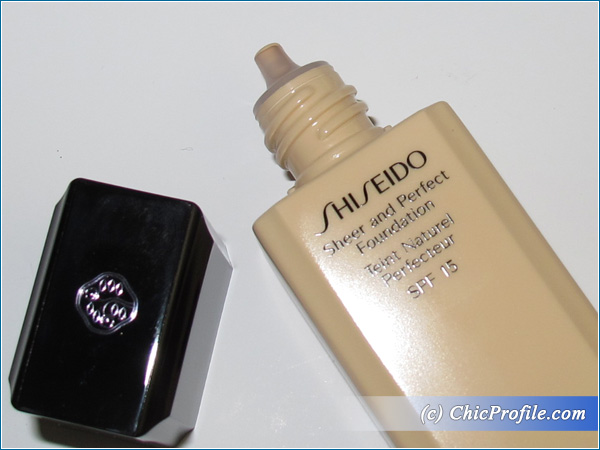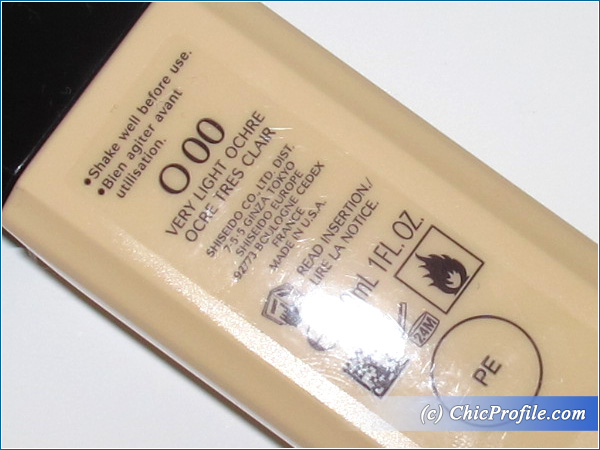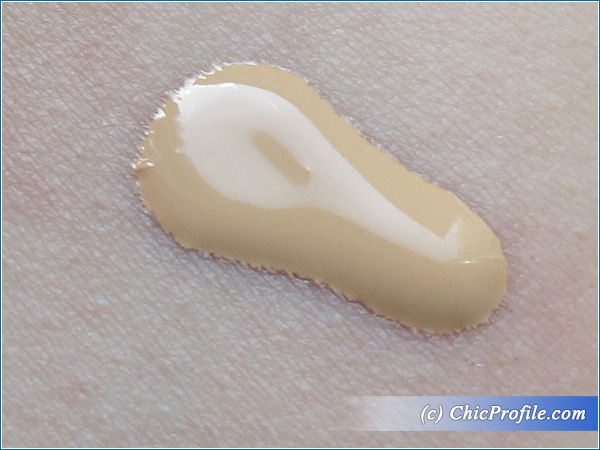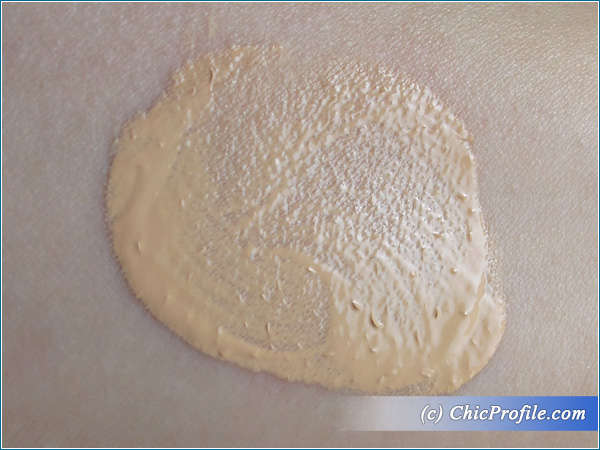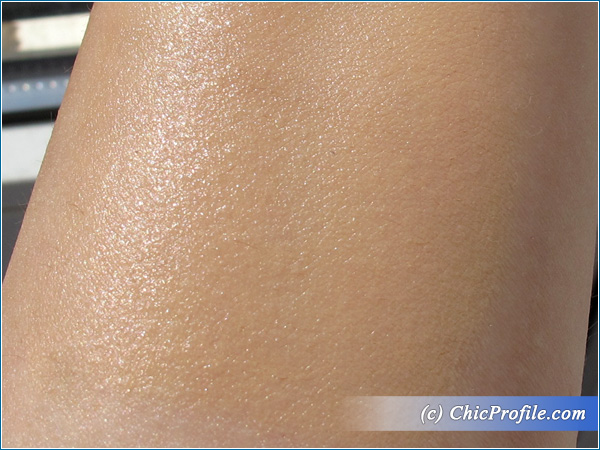 I hope you enjoyed this review and I'm curious to know if you've already tested or purchased this foundation and how did it worked for you.