Hello beauties!
Senna Eye Color in Silver Lining is a new shade which was released as part of Senna Do You Dare Collection Holiday 2013 (photos & swatches). A silver eyeshadow like this one can be worn on different occasions when you want a sparkling eye makeup.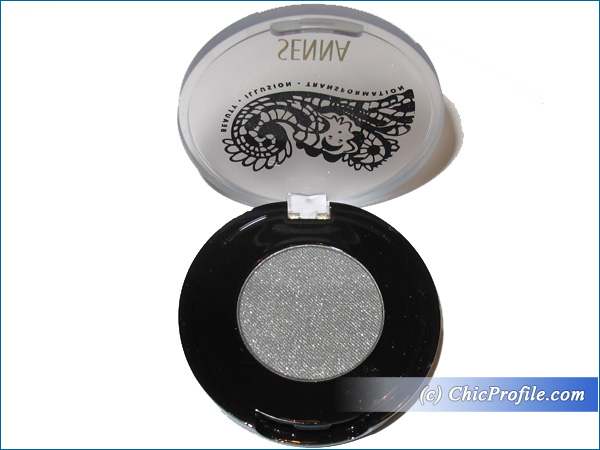 Beautiful light reflective finish gives buildable coverage that can be soft on the eyes or richly intense. The glossy surface and depth of color and dimension make these colors wearable.
Availability
Now @sennacosmetics.com
Senna Silver Lining Eye Color ($18.00 for 0.07 oz/ 2 g) is officially described as a sparkling steel but it looks like a light silver grey with silver glitter. It looks more intense applied over an eyeshadow primer and it blends easily. Once I applied the color on my lid the glitter faded and only the silver color remained. It has a bit of fall out during the application and it doesn't adhere quite well on the lid.
It is a common shade of silver which can complement any eye color and can be used on soft and light makeup looks as well as for smoky eyes. HERE is one of my makeup looks where I've used this shade along with other Senna makeup products.
I have to admit it takes some effort to build up the color and to get a more pigmented shade but it last for quite a few good hours without fading or creasing. I wish Senna Silver Lining Eye Color would have a better color payoff and the glitter would stay put once packed on the lid.
The packaging is is a round compact with a semi-opaque plastic lid that snap shut
Enjoy more photos…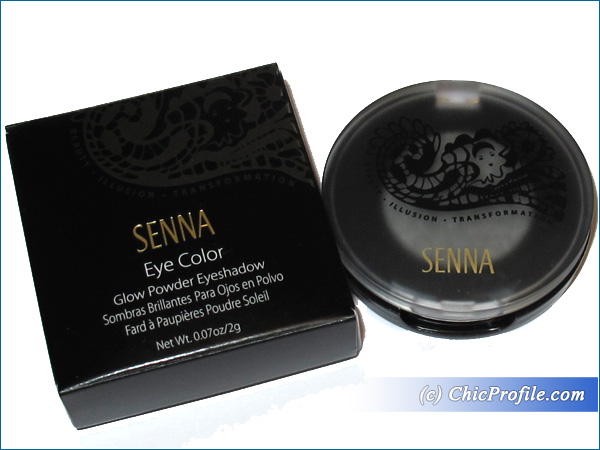 Senna Silver Lining Eye Color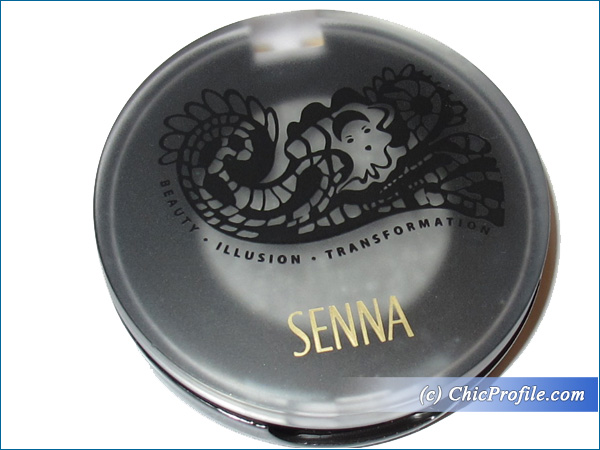 Senna Silver Lining Eye Color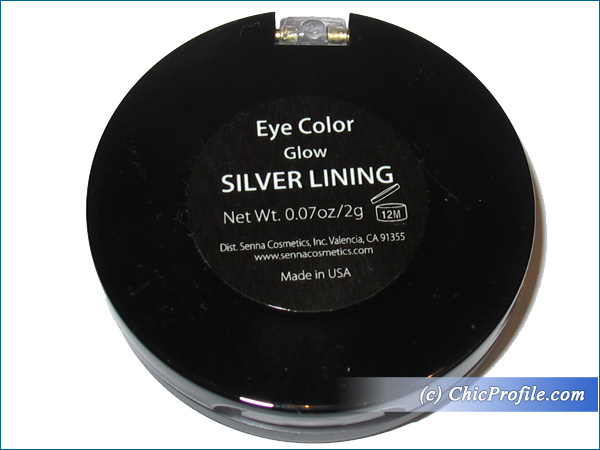 Senna Silver Lining Eye Color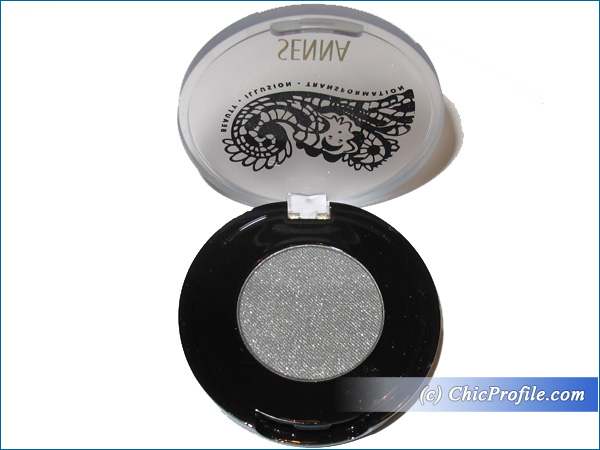 Senna Silver Lining Eye Color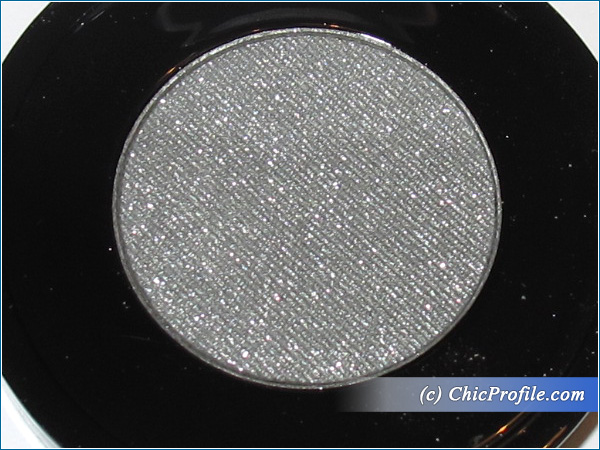 Senna Silver Lining Eye Color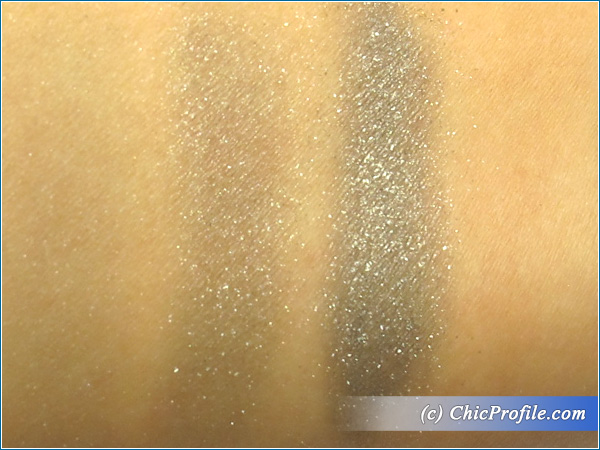 Senna Silver Lining Eye Color Swatch – Left (without primer) – Right (over Urban Decay Eyeshadow Primer)