Hello sweeties!
Take a look at Senna Ruby Cream Lipstick which is a new shade, perfect to be worn during the fall season. This dark lipstick is part of Senna Midnight Wine Fall 2013 Collection (swatches & color story) which I presented with swatches and photos a couple of weeks ago.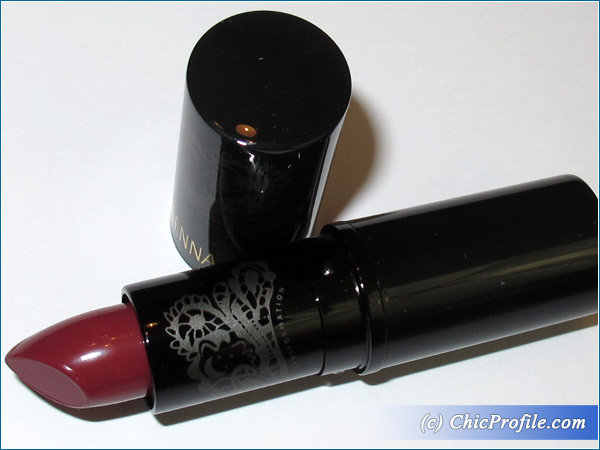 This creamy cushion lipstick formula is velvety smooth, hydrating and comfortable with maximum color impact and long lasting wear. Hyaluronic Acid filling spheres, Vitamin E, Shea Butter and Jojoba Oil hydrate, condition and protect.
Availability
Now @sennacosmetics.com
Senna Ruby Cream Lipstick ($20.00 for 3.4 g/ 0.12 oz) is officially described as a deep wine and it's truly a dark reddish wine shade without shimmer but with a natural sheen. Is very pigmented and intense and glides smoothly on the lips offering an opaque color coverage in one swipe.
The consistency is creamy, it feels lightweight and comfortable on the lips without drying them out. I really felt this formula as moisturizing and hydrating as my lips were smooth, soft and healthy looking without being chapped or dry like it happens with other lipstick's formula. I didn't used a lip balm before I applied Ruby Cream lipstick and I don't consider it necessary.
Ruby is certainly for those who are not color shy because it's so pigmented and bold and I would recommended to those with medium to darker skin tones. As much as I enjoyed this formula I have a regret that Ruby is looking way too dark on my lips because of my lighter skin tone.
Considering is a creamy lipstick I found the wear-time pretty good as it took me almost 4 hours (without drinking or eating) before I needed to reapply.
Enjoy  more photos…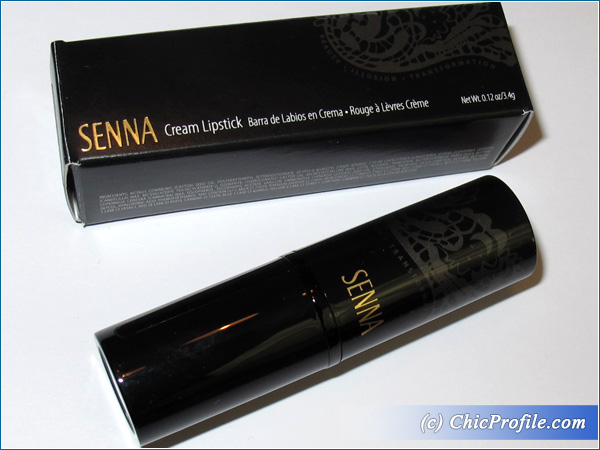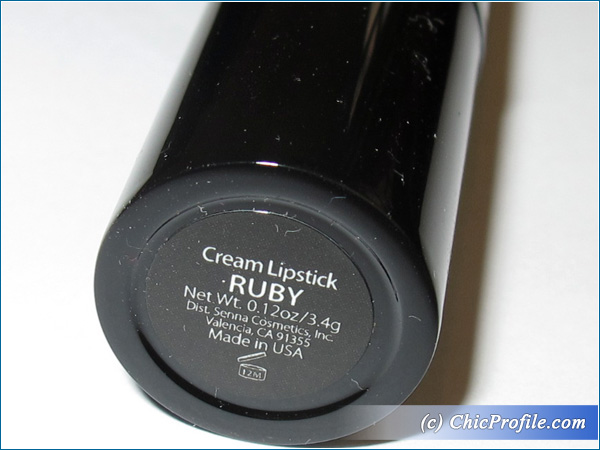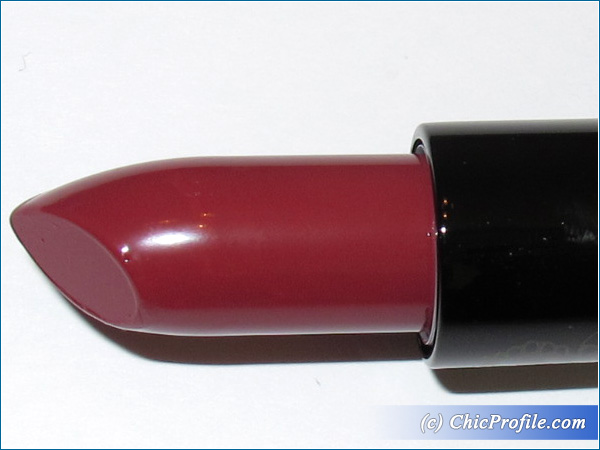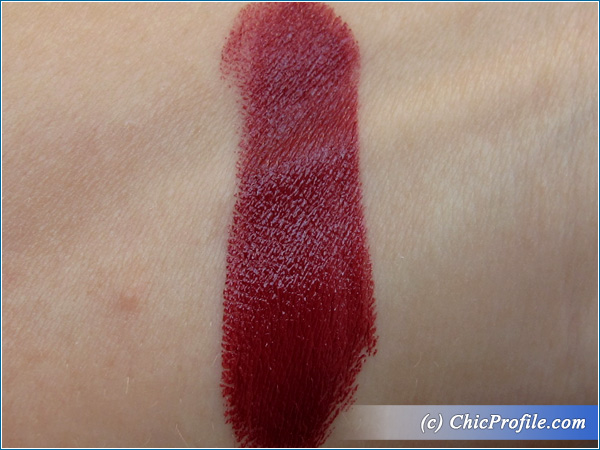 Senna Ruby Cream Lipstick – swatch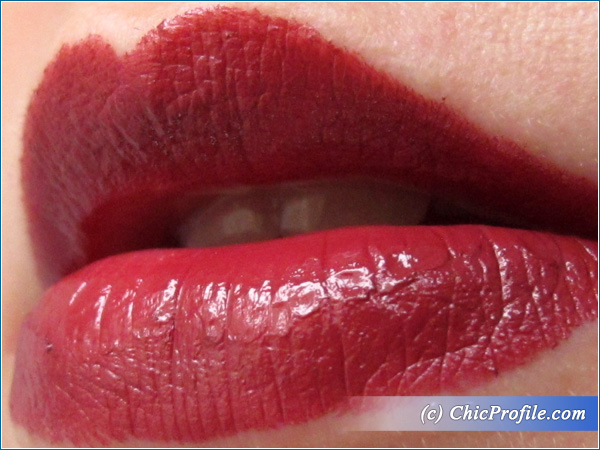 Senna Ruby Cream Lipstick – lip swatch
LEFT: Bare lips – RIGHT: Senna Ruby Cream Lipstick