Hello pretties!
Senna Leather Lip Lacquer is a new dark color part of the Senna Midnight Wine Fall 2013 Collection (swatches & color story) which is already available on the counters as well as online. This shade is the darkest of all the 3 new lip lacquers and the last one I've tested.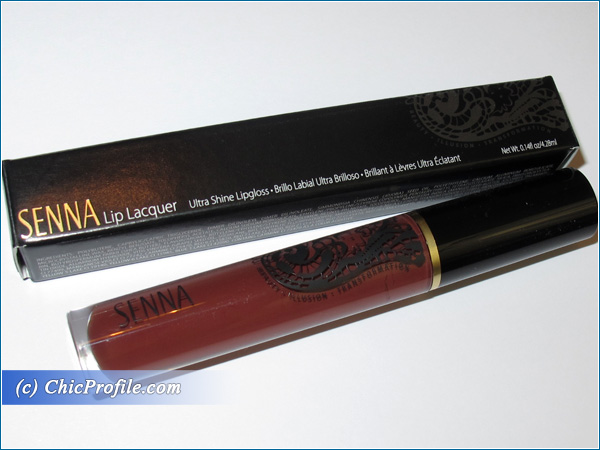 This moist and smooth vanilla flavored lipgloss formula applies high shine and color. Shea Butter, Grape Seed Oil, Jojoba Oil and Mango Seed Butter infused with mega vitamins helps to moisturize and protect lips.
Availability
Now @sennacosmetics.com
Senna Leather Lip Lacquer ($20.00 for 4.28 ml/ 0.14 fl oz) is officially described as a rich cocoa brown. I have to admit the color in the tube looks pretty intense and dark so I was a bit intimidated by it considering I have a light skin tone. Once I swatch it the color opened up a bit into a dark but more wearable brick brown with an intense luscious finish but without shimmer. The color is very pigmented in one swipe but it shows a hint of transparency once I applied it on my lips.
The consistency is similar with the rest of Senna lip lacquers, slightly sticky but far from being uncomfortable. The Leather lip lacquer comes in a transparent plastic tube with lace design and a black cap with a doe-foot applicator. The formula is moisturizing and it feels smooth and light on the lips. My lips were soft, smooth and hydrated even after a couple of hours of wear. I didn't felt my lips dry for a second but I feel this dark color tends to emphasize my lip lines.
Senna Leather lip lacquer is a suitable shade for fall and it may work for lighter skin tones like me but I just can't say it is a shade that I'll be wearing pretty often. I would really recommend this dark shade to those with medium and darker skin tones. I had about 3 to 4 hours wear without eating or drinking.
Enjoy more photos…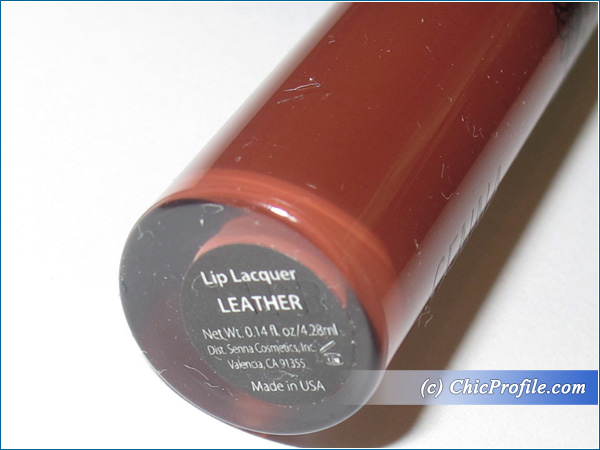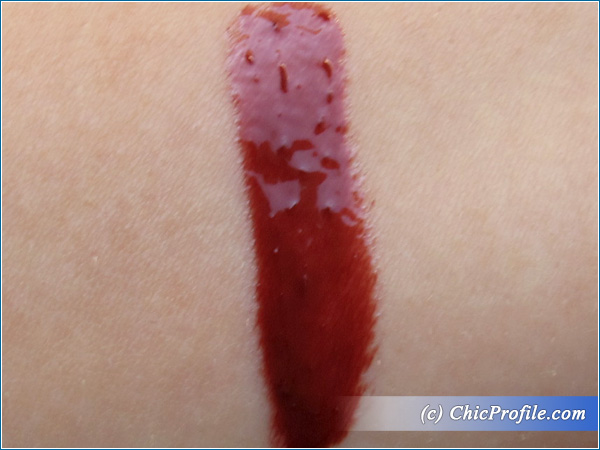 Senna Leather Lip Lacquer – Swatch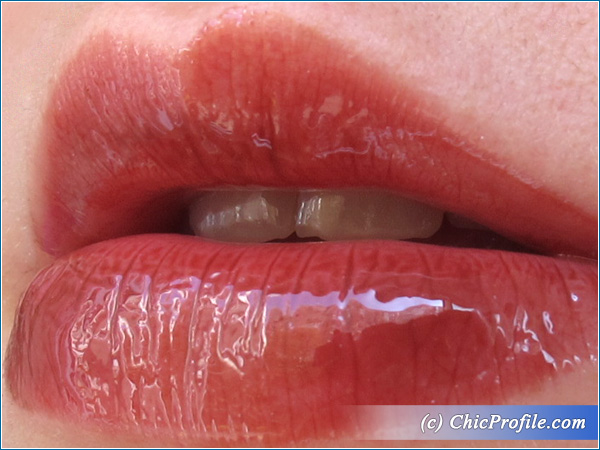 Senna Leather Lip Lacquer – Lip Swatch

LEFT: Bare lips – RIGHT: Senna Leather Lip Lacquer (lip swatch)