Hello beauties!
I want to share with you my thoughts about Senna Beautiful Bronze cream lipstick, a shade that impressed me when I first swatch it on my hand. Beautiful Bronze is one of the two new lipstick shades of Senna Midnight Wine Fall Winter 2013 Collection (swatches, photos & color story).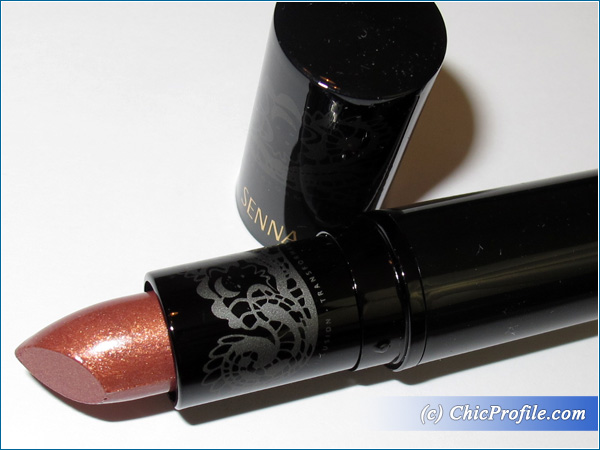 This creamy cushion lipstick formula is velvety smooth, hydrating and comfortable with maximum color impact and long lasting wear. Hyaluronic Acid filling spheres, Vitamin E, Shea Butter and Jojoba Oil hydrate, condition and protect.
Availability
Now @sennacosmetics.com 
Senna Beautiful Bronze Cream Lipstick ($20.00 for 3.4 g/ 0.12 oz) is described as a golden bronze glow but I see a slightly tone of copper too. It's an extremely gorgeous shade with a high sheen and metallic finish. I love this color a lot and I hope Senna will consider creating an eyeshadow or pigment in this shade. Don't get me wrong here but on my fair skin tone I find this lipstick color is just not my shade. When I swatch Beautiful Bronze on my arm I was amazed how pigmented and opaque it looked but I also loved that fine coppery gold shimmer.
The formula is amazingly soft, creamy and moisturizing and you get a full intense and opaque color in one swipe. It glides beautifully and smoothly on the lips without settling into lip lines. I really enjoy wearing the Beautiful Bronze cream lipstick as it feels so comfortable and light on the lips and even after the color disappeared from my lips they were still smooth, soft and hydrated. I wore this shade also in one day when my lips were feeling a bit dry and after a couple of hours when the color wore off my lips were looking much better, they were conditioned due to the Shea Butter and Jojoba Oil ingredients that help hydrate, condition and protect.
Senna Beautiful Bronze cream lipstick is packed in a black plastic tube where is inscribed Senna with golden letters. It's a pleasure to wear this creamy formula but I find this shade will suit better those with medium and dark skin tones as I find it a bit dark and pigmented for my fair complexion. Beautiful Bronze wears off after 3-4 hours if you don't drink or eat otherwise you need to reapply it as the color won't last after a decent meal.
Enjoy more photos…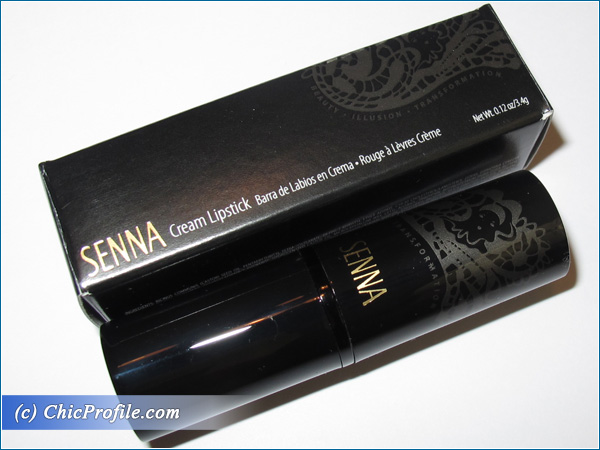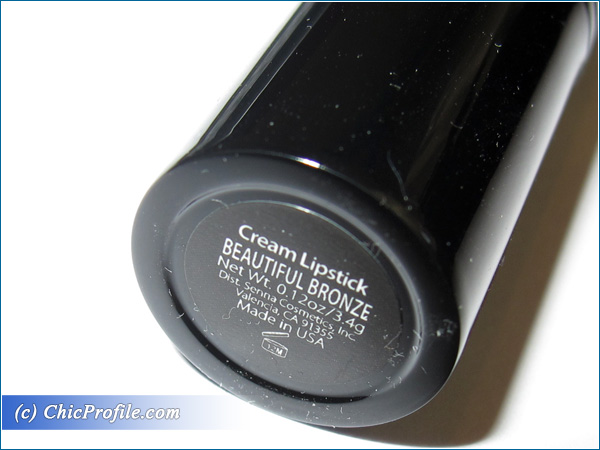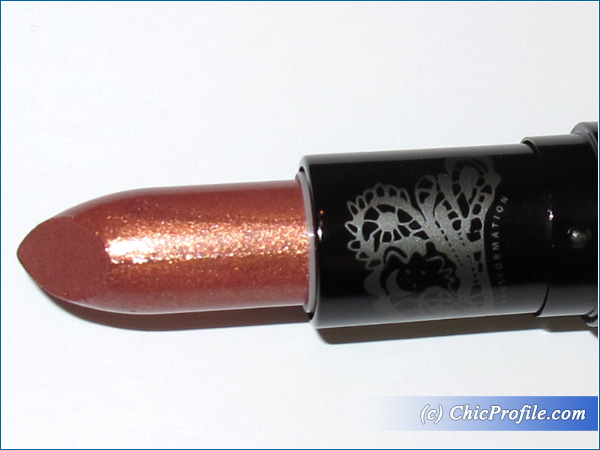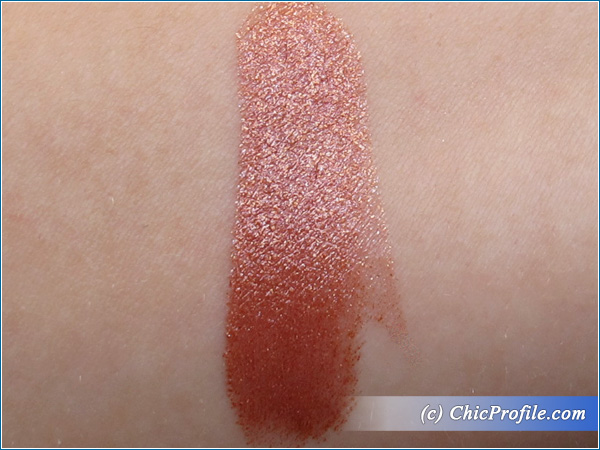 Senna Beautiful Bronze Cream Lipstick – Swatch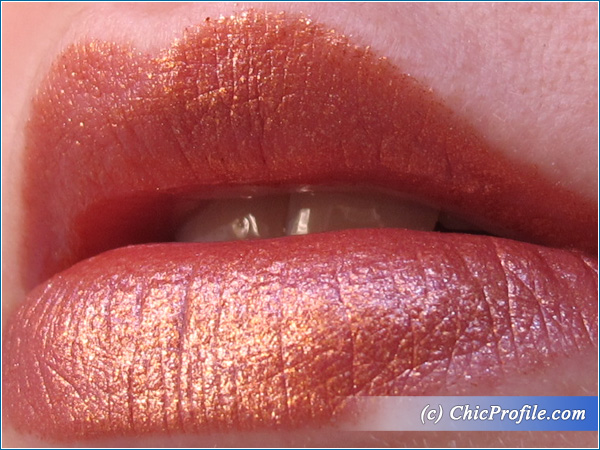 Senna Beautiful Bronze Cream Lipstick – Lip Swatch

LEFT: Bare Lips – RIGHT: Senna Beautiful Bronze Cream Lipstick Lip Swatch
What do you think of this shade lovelies? Have you already purchased any products from Senna Midnight Wine collection?