Hello pretties!
Today I want to present you Senna Coppertina and Cordovan Eye Colors which are the only eyeshadow included in Senna Midnight Wine Fall Winter 2013 Collection (swatches & color story). This entire color collection is all about autumnal shades and these two new eye colors are just gorgeous in my opinion and can be used to create day and evening makeup looks.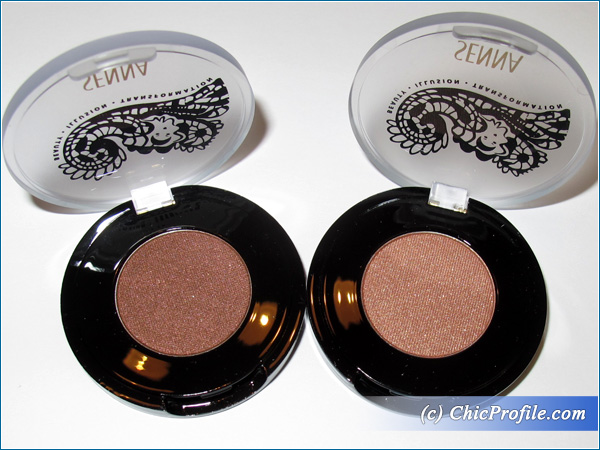 Beautiful light reflective finish gives buildable coverage that can be soft on the eyes or richly intense. The glossy surface and depth of color and dimension make these colors wearable.
Availability
Now @sennacosmetics.com
Both Senna's eye colors keep the classical packaging of a round plastic compact with semi transparent lids wearing a lace design. Each eyeshadow compact comes individually packed in a black squared box where all the details as well as the ingredients are mentioned.
Senna Coppertina Eye Color ($18.00 for 2 g/ 0.07 oz) is officially described as a gold sparked copper. I see it more like a light copper with an intense gold shimmer that is easily noticeable right from the pan. This is a beautiful shade that can will look beautiful on every skin tone. It has a good pigmentation but it looks slightly sheer swatched without a primer and a bit more pigmented and opaque swatched over Too Faced Shadow Insurance Primer.
The formula is not powdery but not creamy also as I could feel the fine shimmer. Coppertina eye color is easily applied on lid without fall out and delivers a good color payoff but nothing too intense or highly pigmented. I had near to 6 hours wear with Coppertina but after 8 hours a small retouch was necessary.
Senna Cordovan Eye Color ($18.00 for 2 g/ 0.07 oz) is described a bronzed wine shade while in the pan looks like a dark bronze with just a bit of gold shimmer and once is swatched or applied on the lid it reveals a slightly metallic sheen. This shade is very pigmented and intense and swatched even without a primer it shows a good pigmentation.
I enjoyed wearing this shade on the corner of the lid for a neutral smoky eye and I love creamy almost buttery formula which glides easily on the lid without fall-out or creasing. Cordovan is easily buildable and blendable and it wears on me beautifully for almost 6 hours.
I've been wearing these shades a lot this season and I really enjoy that I can easily transform a day look into a night look just by building up and intensifying these colors. I love the natural sheen provided by both colors and everyone that prefers a nude, natural or even a smoky eye should try these shades.
Enjoy more photos…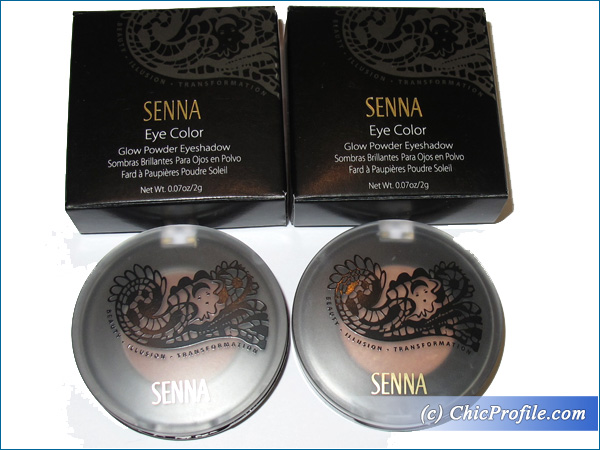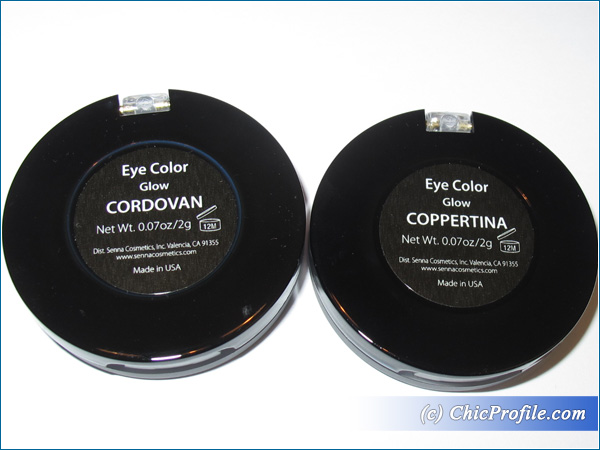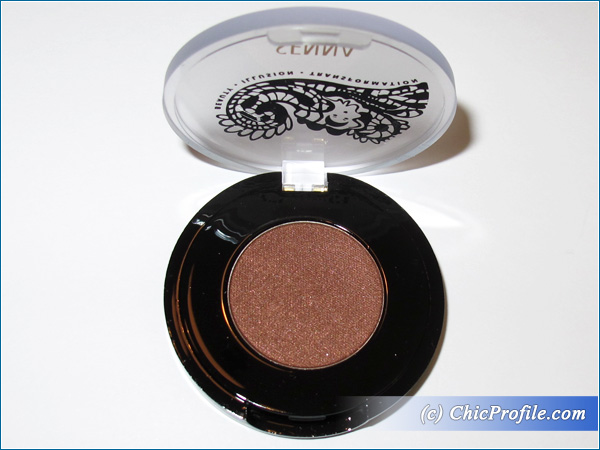 Senna Cordovan Eye Color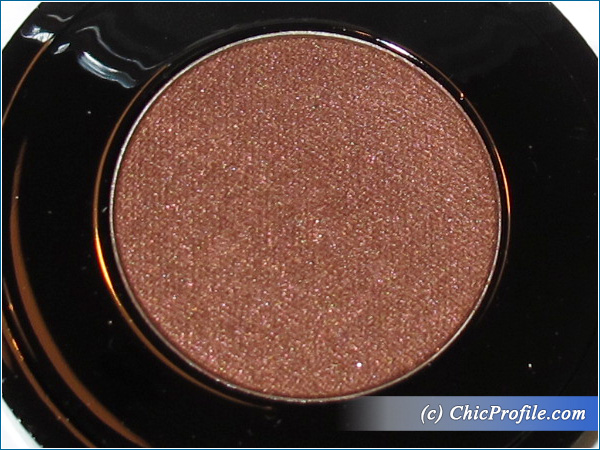 Senna Cordovan Eye Color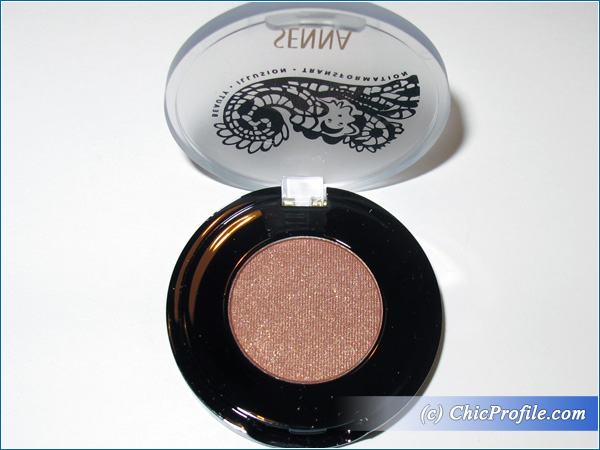 Senna Coppertina Eye Color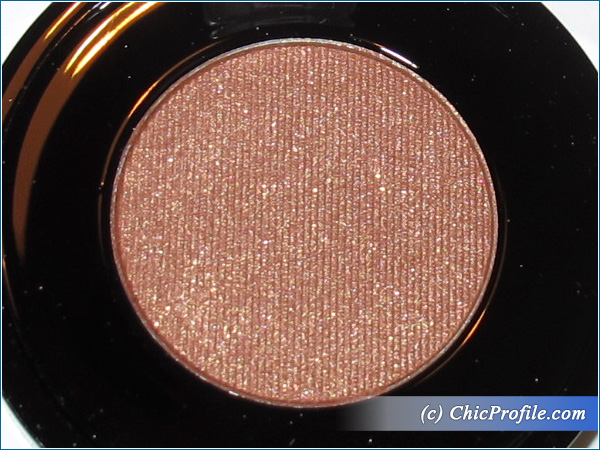 Senna Coppertina Eye Color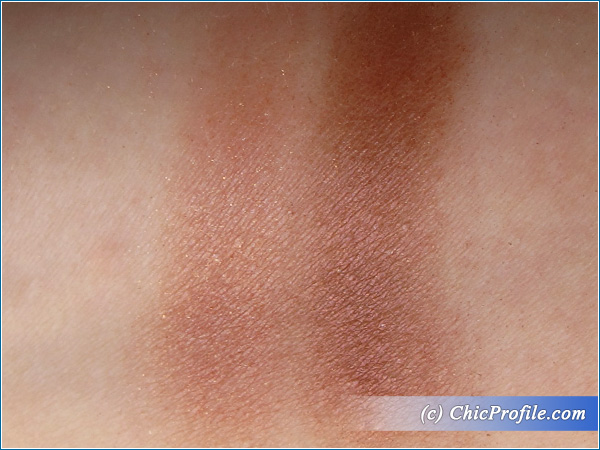 Senna Coppertina & Cordovan Eye Colors Swatches (without eyeshadow primer)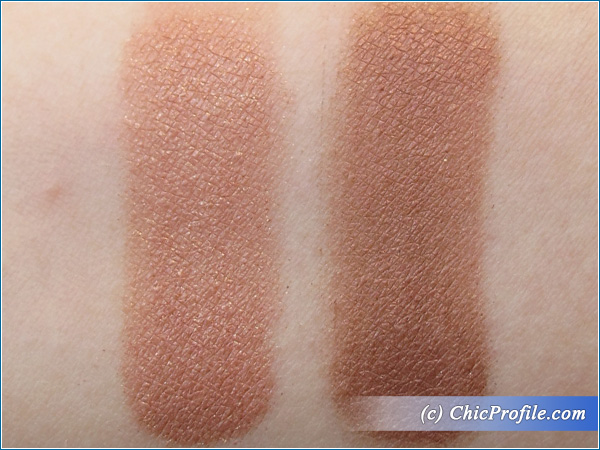 Senna Coppertina & Cordovan Eye Colors Swatches (over eyeeshadow primer)
I hope you enjoyed this review as I would like to hear your opinion about these new eye colors. Very soon I'll be posting a makeup look where I'll be using both of these eye colors.