Hello beauties!
When it comes to Rouge Bunny Rouge I tend to be a bit subjective (maybe a lot) just because this brand creates some amazing products, starting from eyeshadows and finishing with primers, lip colors and perfumes. When I heard about the launch of RBR Skin Perfector Serene Light I got super excited and definitely curious to try it out as soon as possible, just because my love for RBR Genesis Original Skin Primer (review, photos) probably the best primer I ever had, is eternal.
The idea of a tinted primer with light-reflective particles and a sheer and very subtle coverage that will give my complexion an instant fresh looks sounds amazing. I'm impressed with the quality of RBR skin primer and I'm guessing the new Skin Perfector has the same amazing formula (or even a better one, if that's even possible 🙂 ) that offers my makeup a smooth application and long lasting effect (shine free all day) but I will know for sure once I'll wear it on my skin.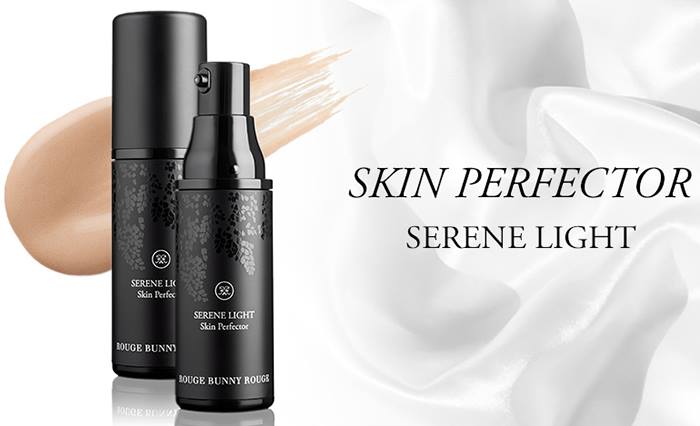 Availability
International Launch Date – September 2016 online @rougebunnyrouge.com RBR-CHICPROFILE20 code to receive 20% discount at RBR boutique, @zuneta.com, @beautyhabit.com
Rouge Bunny Rouge Skin Perfector Serene Light – New & Permanent – €53.00 / $50.00 for 28 ml / 0.95 fl oz
The key ingredient to obtain this illuminating effect without any opaqueness or added pigment is Diamond Core Powder. These advanced particles transform invisible UV light into blue and green light – an effect natural to young healthy skin – thus evening out skin that's been exposed to sunlight and has developed discolouration, hyperpigmentation, wrinkles and imperfections in general. At once, the signs of aging are less visible, and your skin looks even-toned, radiant and healthy. Corn-derived Natural Polymers control excess oil and lend to the overall light, velvety feel of the texture. Antioxidant Vitamin E and Lycoskin Defence, an innovative tomato stem cell derived active that contributes to cell protection and repair, shield skin from the effects of increasing environmental pollution.
Weightless yet creamy, the SERENE LIGHT Skin Perfector emulsion texture feels ultra-light on your skin. Wear it on its own, apply to prepare your skin for your favourite foundation or blend with a few drops of Foundation Essence to add pigment and enhance coverage.
Enjoy more photos…