Hello beauties!
Rouge Bunny Rouge Luna Raw Garden Eyeshadow Palette launches later this week. Along with this launch the brands adds one more shade to their Liquid Foundation. Basically their entire range includes only 6 shades so if this isn't exclusive then I don't know what is. Even though I have a light skin and I can easily find a color match within any foundation range I can't help thinking about others. Who does only six foundations shades anymore? What happened to the darkest colors? That's why I love brands like Fenty Beauty as they thought of everyone and included everyone when they launched their foundation line. While other brands still have to work harder, step up their game and came up with darkest colors as well.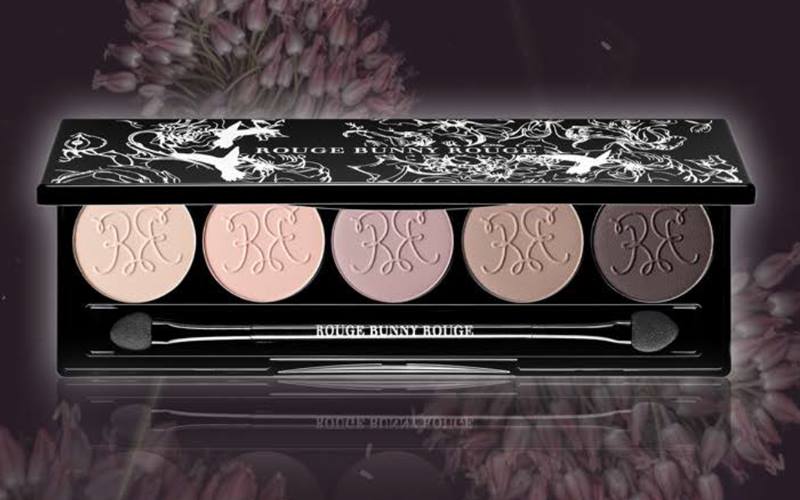 Availability
U.S. & UK / International Launch Date – 27 April 2018 at Bloomingdales, @rougebunnyrouge.com RBR-CHICPROFILE20 code to receive 20% discount at RBR boutique
Rouge Bunny Rouge Luna Raw Garden Eyeshadow Palette 2018
Rouge Bunny Rouge Luna Raw Garden Eyeshadow Palette – Limited Edition
Named after the crescent-crowned moon ancient Roman deitry, the Luna limited palette is truly our Long Lasting Matte Eye Shadows best-of selection. Each color is rich, complex, superlatively flattering and versatile in itself – together a fantastic mini kit for a wonderful variety of beauty looks.
Our palette of the finest silky matt shades with rich payoff comprise:
Papyrus Canary – pale, sophisticated creamy beige, ideal matt highlighter, shade to instantly lift and accentuate
Bashful Flamingo – pale, semi-opaque powder pink with an eye-brightening effect  (as good as wearing brightening pencil on your waterline). Visually deepens and intensifies eye color.
Sweet Dust Seriema – semi-opaque, cool, dusty mauve taupe ideal for smoky eyes; works well as an eyeshadow powder (blonde and cool brown hair). Try for subtle contouring.
Chestnut-napped Apalis – powdery chestnut beige with a hint of warm cacao dust. Doubles as brow powder (auburn and red hair).
Blackpepper Jay – smoky, black brown, perfect go-to smokey eye color. Doubles as brow powder (black hair).
RBR black quintet keeper is adorned with exquisite illustrations and equipped with a large mirror as well as a double-sided applicator brush.