Hello sweeties!
Rouge Bunny Rouge Colour Burst Lipstick line features 10 shades and last week I got three of them, just perfect nudes to wear during the fall season or paired with a smokey eye or just on a daily basis at the office. RBR Irreverence Colour Burst Lipstick is the second shade I wore on the lips after RBR Nothing Unknown Lipstick (review, lip swatches, photos) and to tell you the truth the difference lays only in the color as the formula is just as amazing.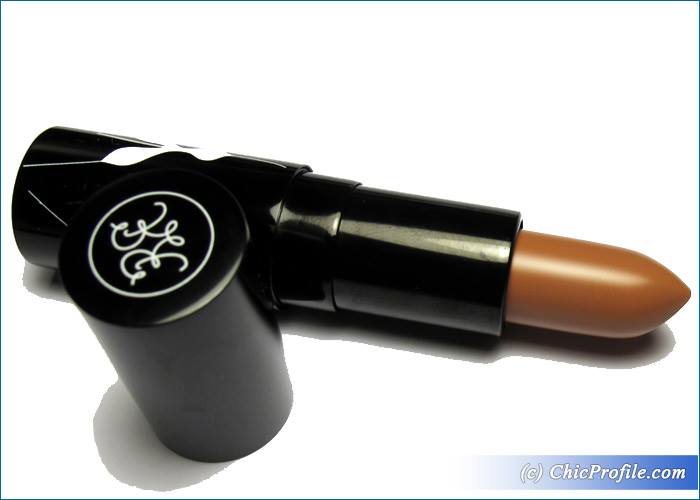 Availability
U.S. & International – Now online @rougebunnyrouge.com
Rouge Bunny Rouge #027 Irreverence Colour Burst Lipstick (€28.00 / £19.82 for 3.8 g /0.13 oz) is officially described as a creamy, satin-finish natural rosy pink. I see it as medium nude pinkish beige with cool undertones, a satin finish and a natural sheen.
The formula is creamy and lightweight making the lipstick glide easily and evenly across the lips ensuring them softness and a comfortable feeling. It had a semi-opaque color coverage which still covered the lip with a color that looks natural. RBR Irreverence Lipstick shade will complement any skin tone and it will look more natural on those with medium to darker skin tones while if you have a fair or light skin tone like mine the color will appear more pigmented.
The formula is enriched with SheaSoft, a particularly delicate agent based on natural Shea butter, which makes the lips smooth, soft and silky. The new formula features Volulip™, a plant-based active ingredient that enhances skin firmness, hydration and softness while creating more volume and also modelling the lips.
For me it's always a pleasure to wear a RBR Lipstick as the formula is so moisturizing and hydrating and I even reach for this product whenever I have chapped lips. It feels weightless on the lips and has this outstandingly radiant finish.
It doesn't sink or emphasizes lip lines, on the contrary it gives them a natural glow and make them appear fresh.
This lipstick formula is mildly sweet scented if you sniff it right from the tube but it's unnoticeable on the lips. I had about 5 hours and half of wear with this formula and after I've been drinking most of the color was still on my lips but after I had a meal I needed to reapply it.
You already know by now how much I love the packaging of RBR Lipsticks as they all come in this black glossy metal case that looks so chic and professional and has RBR logo embossed on the lipstick cap.
Enjoy more photos…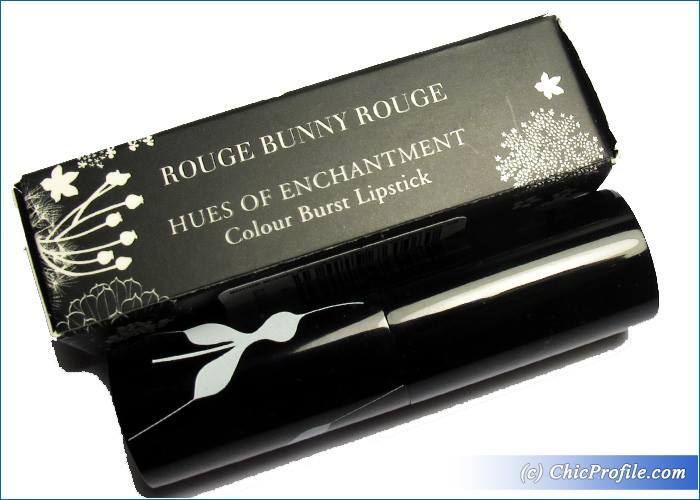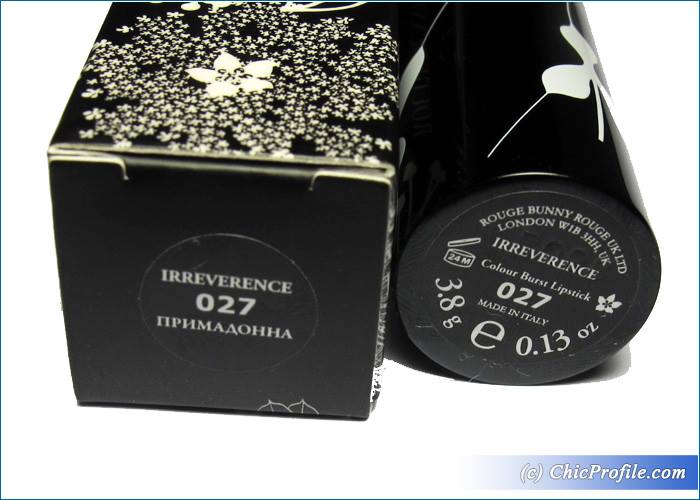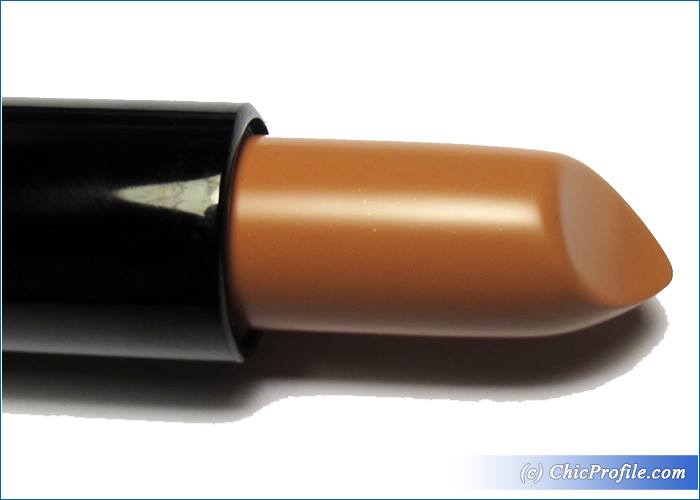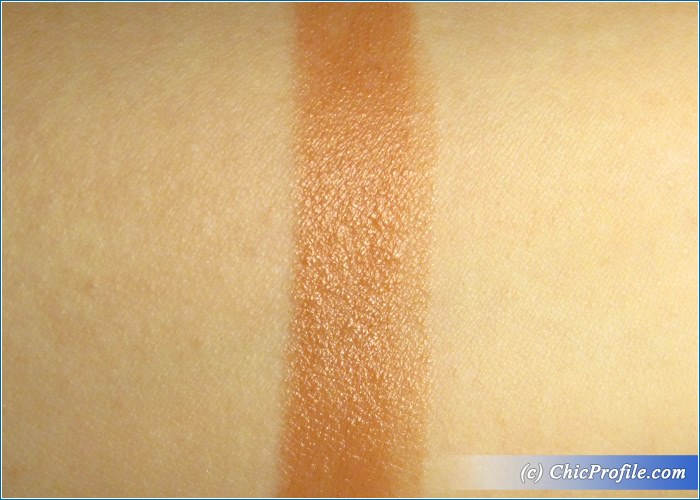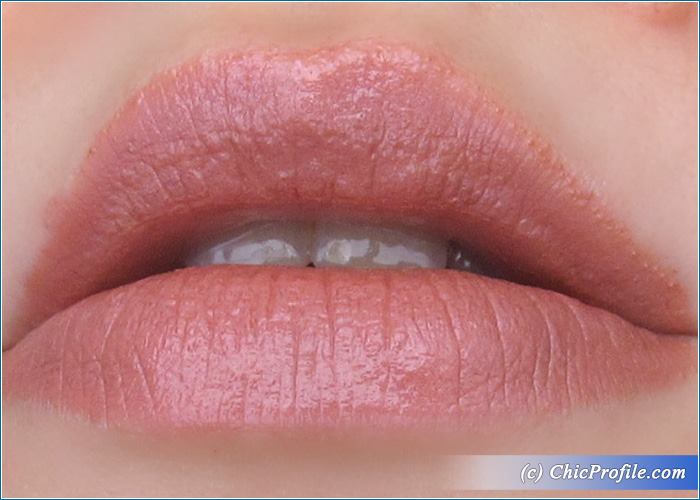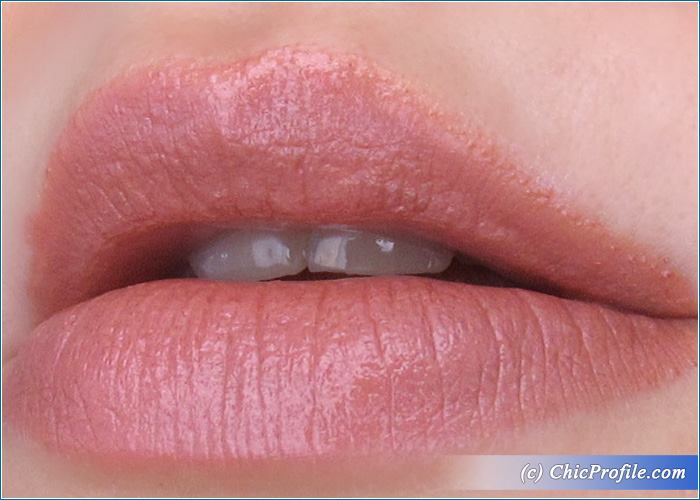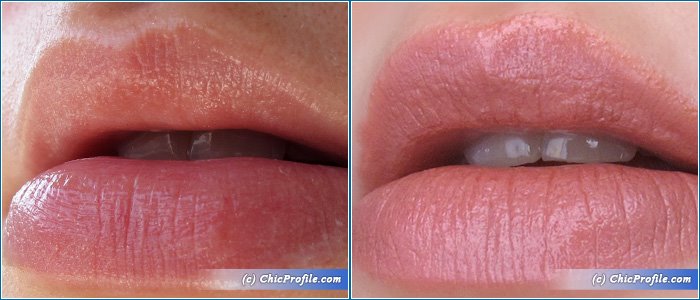 LEFT: Nude Lips – RIGHT: Wearing RBR Irreverence Lipstick (Lip Swatch)