Hello lovelies!
Get your wallets ready for Pat McGrath Lust Gloss Collection as this collection launches some killer shades. You know that Pat's products are top notch so it will be hard to resist these glosses. I have lip swatches for you waiting right after the jump!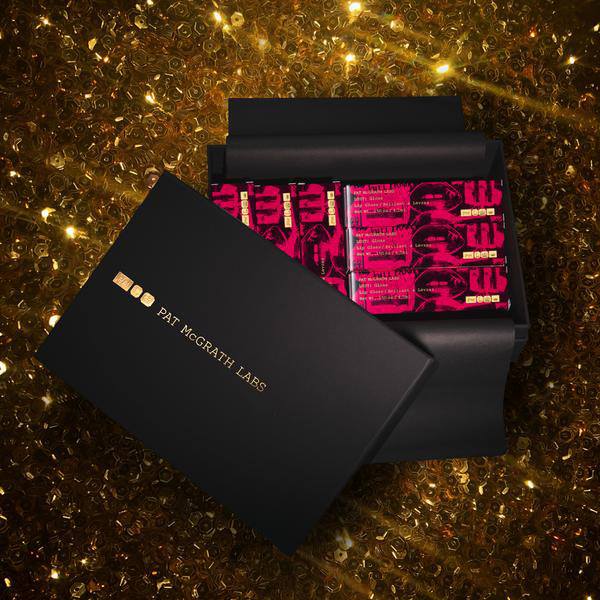 Availability
U.S. Launch Date – 10 May 2018 at PatMcGrath
Pat McGrath Lust Gloss Collection Summer 2018
An exquisite blend of lustrous oils soothes and nourishes, wrapping lips in smooth softness. It delivers a rush of high-shine glossiness, in the non-sticky texture of a lush balm. Its innovative formulation infuses lips with multidimensional shine and gorgeous volumizing effects. Translucent colour glides on beautifully with exceptional adherence. Captivating finishes – ranging from pearlescent, glitter, and opaque to transparent – lustfully complete any look.
Shades:
Blitz GoldG
Gold Allure
Aliengelic
Pale Fire Nectar
Twilo
Dare To Bare
Aphrodisiac
Flesh Astral
Flesh Fantasy
Divine Rose
Paraphernalia
Bronze Temptation
Flesh 4
Blood 2
The ultimate in Lip Gloss majorness. This captivating collection stars 14 lethally luxurious lip glosses, with shades ranging from teasing transparencies to negligee nudes to poetic pinks and a beguiling blue red. Get ready to #TurnYourLipsOn with sensually three-dimensional shine.
A quartet of luridly luxurious lip glosses that are soothing and smoothing – and guaranteed to deliver sensually surreal three-dimensional shine.
VERSION: SKIN SHOW WARM Colours-
Flesh 4
Bronze Temptation
Flesh Fantasy
Gold Allure
VERSION: SKIN SHOW COOL Colours-
Pale Fire Nectar
Dare to Bare
Aphrodisiac
Divine Rose
VERSION: COLOUR BLITZ Colours-
Twilo
Paraphernalia
Blitz Gold
Blood 2
VERSION: ASTRAL Colours-
Aliengelic
Pale Fire Nectar
Gold Allure
Blitz Gold
SHOP THIS POST