Hello beauties!
I bought NYX Pink Frost Mega Shine Lip Gloss online a long time ago but I just remembered I haven't reviewed this shade yet when I was going through my lip gloss collection the other day. I'm a fan of pink shades and especially pink lip glosses and even though I usually don't order online products that I haven't seen in person before I took a chance with this NYX lip gloss just because I heard so many great things about the formula and I was missing this shade of pink.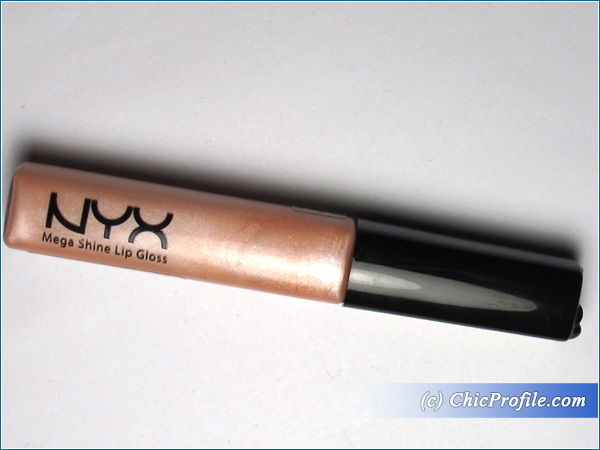 I was a bit disappointed when the package arrived just because Pink Frost is not how it looks in the promo image and not exactly how it's described. Keep reading my review and you'll understand why.
Availability
Now @nyxcosmetics.com, @makeup-shop.ro, ULTA
NYX Pink Frost Mega Shine Lip Gloss ($5.00/ 25.00 Lei for 15 ml/ 0.53 fl oz) is officially described as a light shimmery pink but my opinion is that it looks more like a light frosty baby pink in warm tones and with a hint of peach. I was really hoping for a cool toned pale pink but this shade worked for me as well. It can be paired with any nude lipstick or just worn on its on.
It's not fully opaque on the lips but it delivers a fair amount of color that changed my natural lip shade. The consistency is creamy and thick but not sticky and it has an amazing cherry scent. It has a good color payoff with an intense frosty shine. What I didn't like about this lip gloss is that it settles into lip lines and in the corner on the lips due to its thick formula. It feels creamy and moisturizing on the lips without drying them out at all.
Compared to other glosses Pink Frost Mega Shine Lip Gloss does really last more than just a few hours on the lips, that is if you don't eat or drink. I worn this shade many times but after I eat the color is pretty much gone, just a hint of shine and a very sheer color remains on the center of the lip.
Pink Frost comes in a long transparent tube with a black cap and a doe-footed applicator which gives a nice application and even color on the lips. It has a great price for the quantity of product it delivers and that's why I have purchased of few other mega shine lip glosses.
I'm a little foggy on the packaging because the quantity varies from one gloss to another. I know that's strange but this is how it is. Pink Frost has 15 ml while my other glosses like NYX Nude Pink Mega Shine Lip Gloss (review & swatches) has only 10 ml. I believe this is because I got my Pink Frost shade long before I obught the Nude Pink and they just changed the quantity but kept the price.
Enjoy more photos…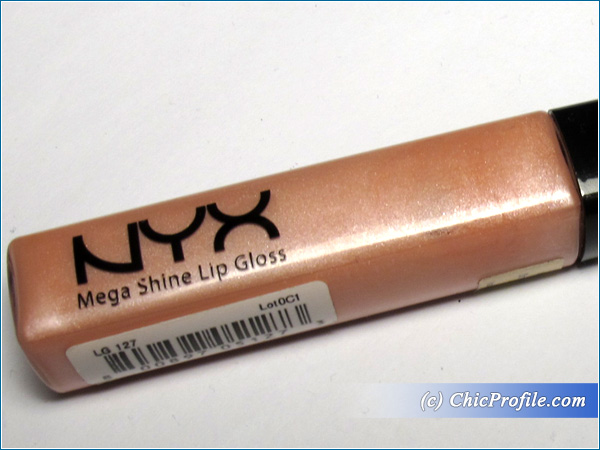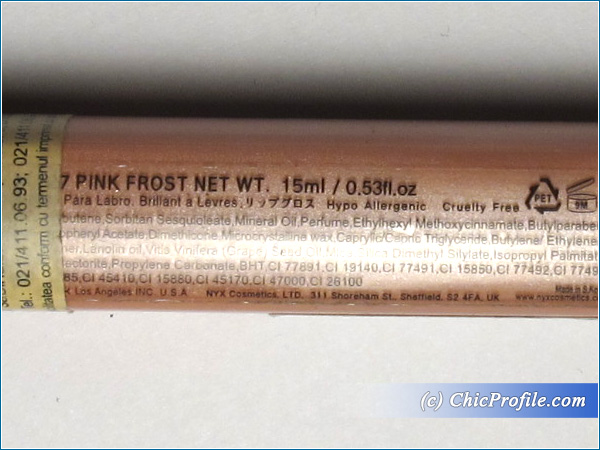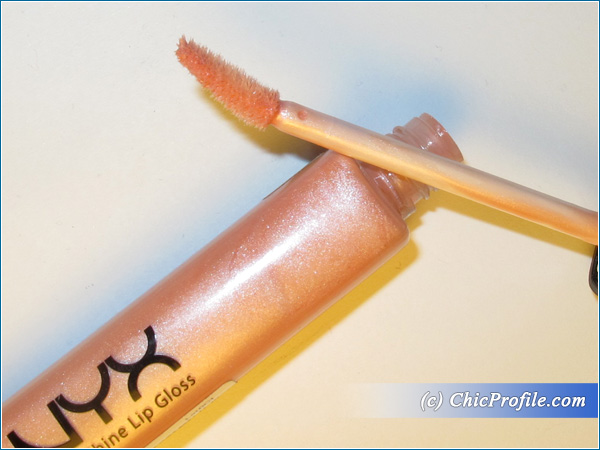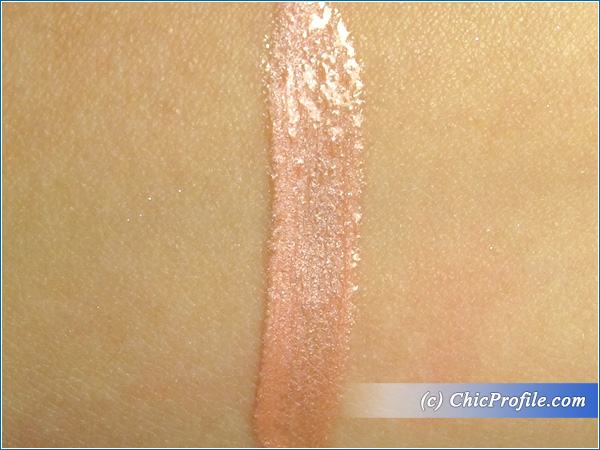 NYX Pink Frost Mega Shine Lip Gloss – Swatch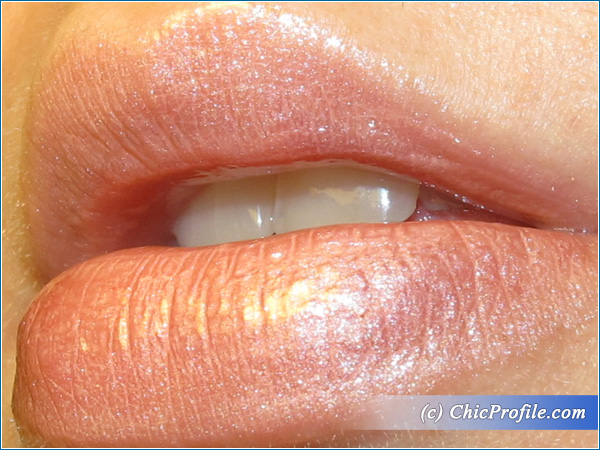 NYX Pink Frost Mega Shine Lip Gloss – Lip Swatch (with Flash)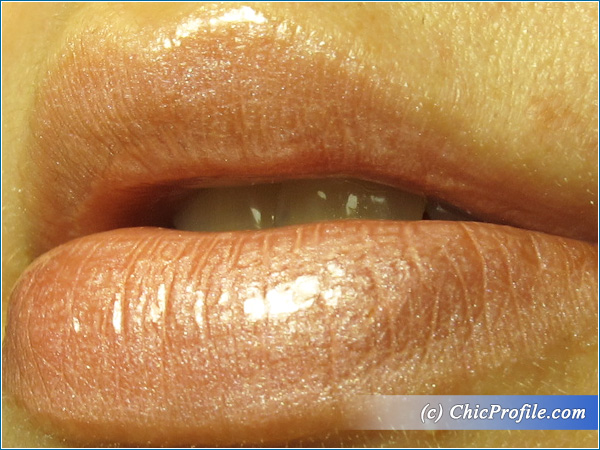 NYX Pink Frost Mega Shine Lip Gloss – Lip Swatch

LEFT: Bare Lips – RIGHT: Wearing NYX Pink Frost Mega Shine Lip Gloss
I hope you enjoyed this review and I would like to know if you own this shade as well and how do you like it. 🙂