Hello beauties!
I was asked by some of you a while ago to give you a couple of suggestions of nude lipsticks so today I want to show you my top 4 choices. These are all lipsticks that I've worn in the past and reviewed separately but I'm also wearing them in the present on different occasions.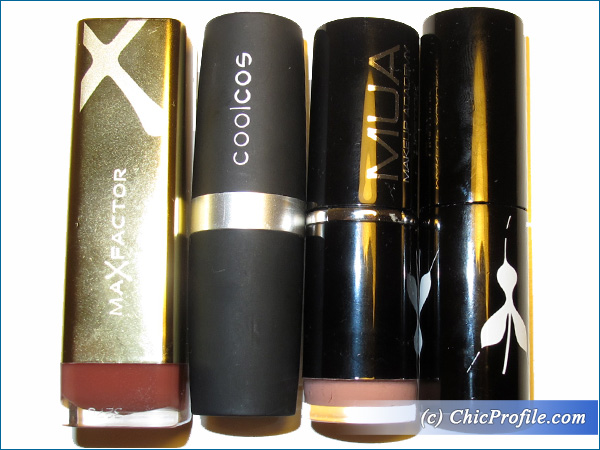 I picked for you 4 brands varying from high-end to drugstore so you can easily choose your favorite. They are all beautiful shades that will look good on every complexion and even the lightest nude color won't make you look washed out. They are perfect to be paired with a smokey eye or a dramatic look but I also wear them when I want a simple, fresh and natural makeup.
You can find swatches, more photos and check out the individual reviews right after the jump.
Max Factor Burnt Caramel Colour Elixir Lipstick (review, swatches, photos) (£7.99) is a medium brown, a very pigmented color which looks opaque on the lips. It's a beautiful shade and it will look a bit darker but without being too much on those with lighter skin tones like me.
Coolcos French Beige Moisturizing Lipstick (review, swatches, photos) (27.18 Lei/ 49.00 DKK/ $8.00 for 3.5 g/ 0.1 oz) is a very light beige with warm undertones. It looks very  natural on the lips without changing the natural lip color too much and has a semi glossy finish.
Makeup Academy Bare Lipstick (review, swatches, photos) (£1.00 for 3.8 g) is a light nude peachy beige with a natural sheen. It has an opaque color coverage looking very natural on the lips.
Rouge Bunny Rouge Succulence of Dew Sheer Lipstick in Perfume of His Gaze (review, swatches, photos) (£19.60/ €24.00 for 3.8 g/ 0.13 oz) is a sheer tan nude-beige with a glossy effect. It is very moisturizing and hydration containing  Manoi butter, Hop Extract and Vitamin E, to nourish and protect from dryness and ageing. Marine Filling Spheres fill in fine lines and wrinkles.
Enjoy more photos…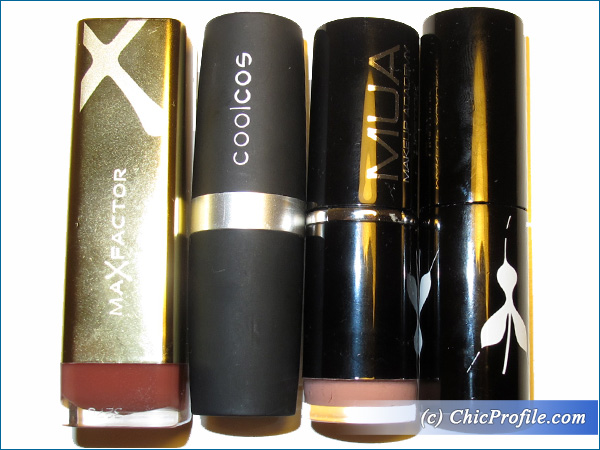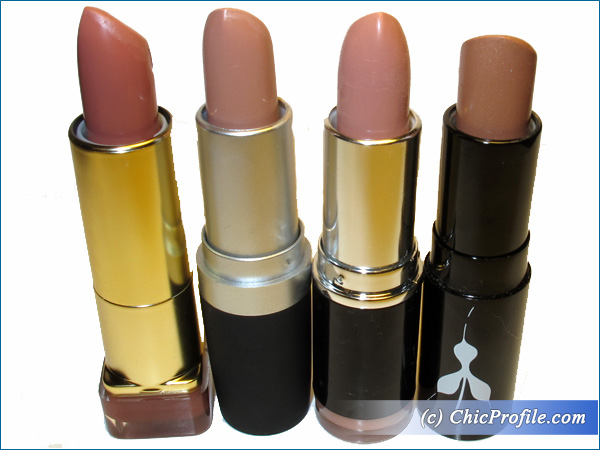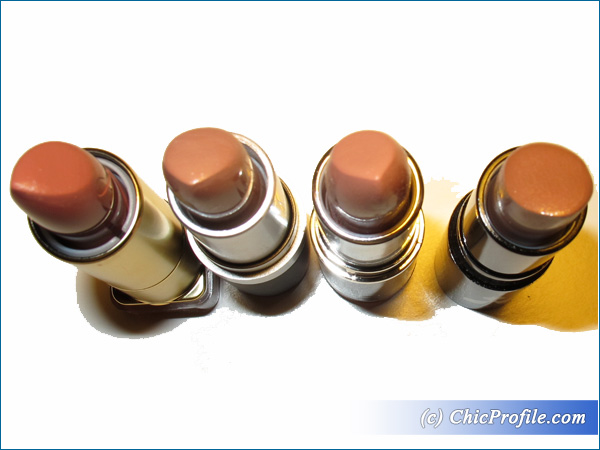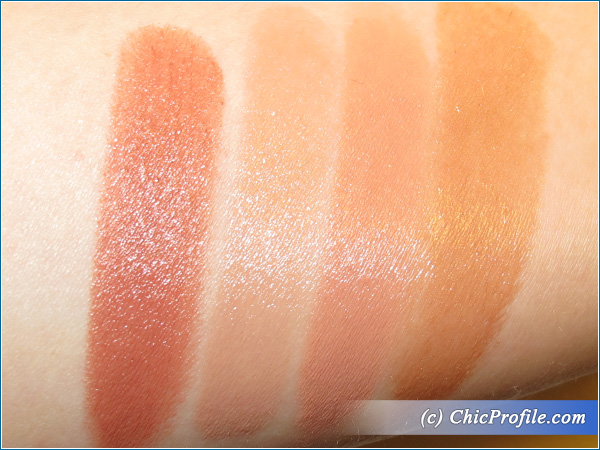 Left to Right Swatches (with flash): Max Factor, Coolcos, MUA, Rouge Bunny Rouge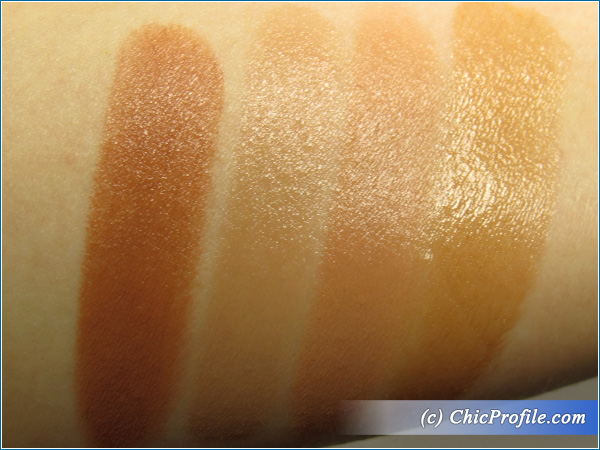 Left to Right Swatches (without flash): Max Factor, Coolcos, MUA, Rouge Bunny Rouge
Have you tried any of these shades? If you did please share your impressions with the rest of us or perhaps you have some ideas for some great dupes. 🙂