Hello sweeties!
Either you are wearing a natural makeup or a smokey eye you need a nude lip shade and I was thinking that was time for a new purchase when I got MUA Bare Lipstick. Even though it was last year when I ordered online from MUA website I got to test and wear this shade only recently.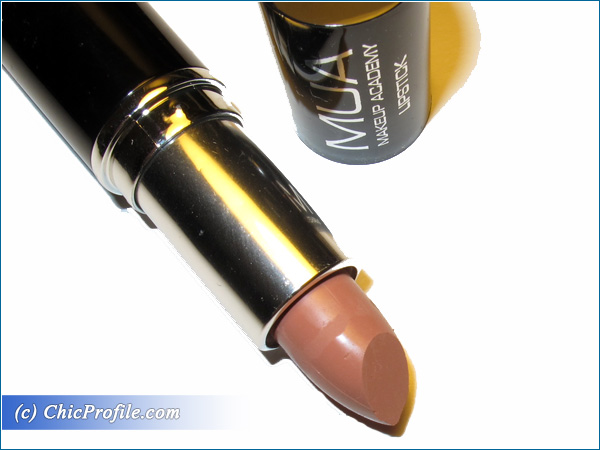 Availability
Now @muastore.co.uk, @superdrug.com
Makeup Academy Bare Lipstick (£1.00 for 3.8 g) is definitely true to its name. Is a light warm beige with peachy undertones that looks very natural on the lips without giving me that washed out lip look. It is a color that will look great on most skin tones, as it changes the natural lip color a little bit but without being very harsh and without making you look like you are wearing foundation on your lips.
It has a light creamy formula that glides easily across the lips providing an even color with a natural sheen, something closer to a semi matte finish. I like to wear this color when I'm choosing a smokey eye or a dramatic makeup look and I want to keep my lips looking natural but also when I'm doing a fresh natural makeup look and I don't want to attract the attention on my lips.
The color is quite pigmented but the formula tends to settle a bit into the lip lines and continues to emphasizes lip lines as the hour passes. I recommend you to exfoliate your lips and apply a lip balm with 10-15 minutes before applying MUA Bare Lipstick so you will diminish the changes of this color settling into your lip lines and giving that unaesthetic dry lips effect.
Now talking about how well it performs during the day I have to say I had 4 hours wear but once I eat or drink the color disappeared completely and I needed to reapply. It also dried out my lips a little bit so it doesn't have a moisturizing or hydrating formula.
The packaging is pretty OK, very easy to use but not very durable to make sure you break it by mistake. It comes in a black tube while on the bottom is transparent so you can see the color and you can also rotate it and remove it if you want and apply the product with a lip brush.
Considering it's a drugstore product the price is more than affordable I should say give it a try and see how you like it. I've also purchased MUA Lipstick Shade #04 (review, swatches) and I like how natural, rosy and fresh it looks on the lips.
Enjoy more photos…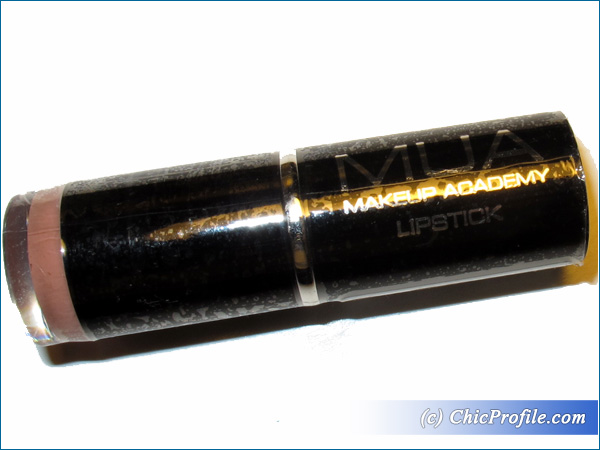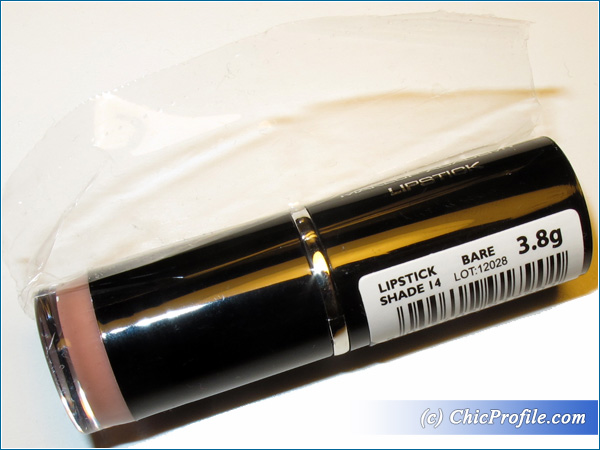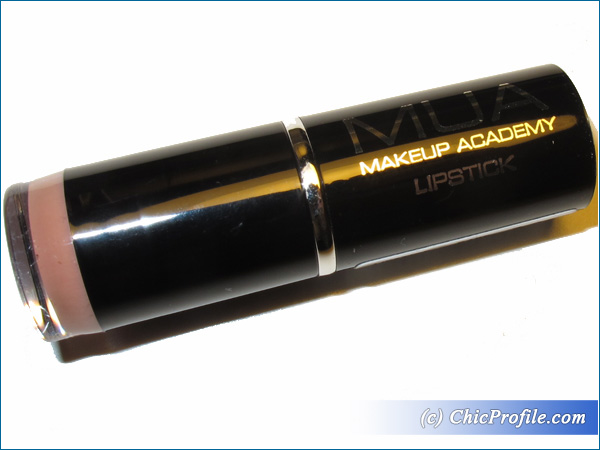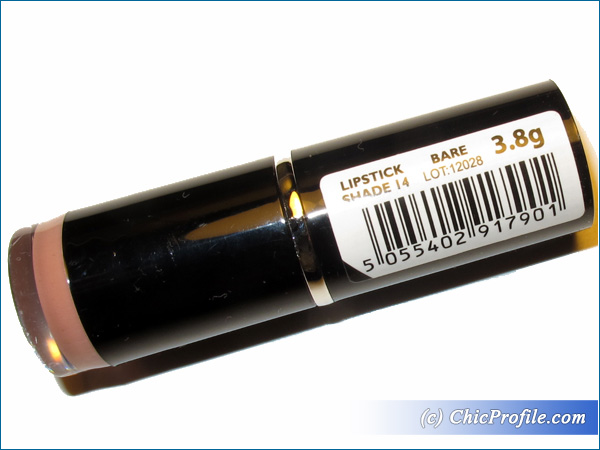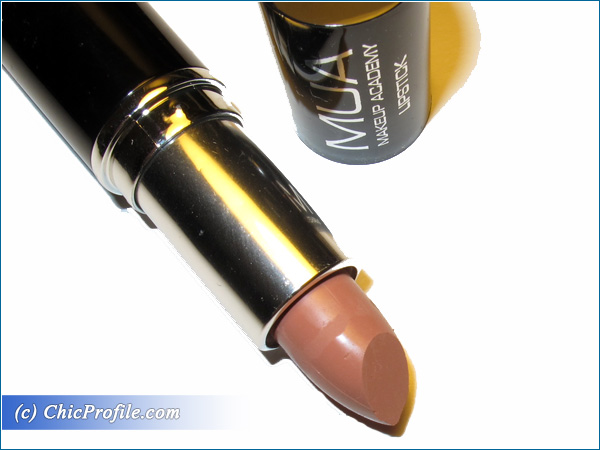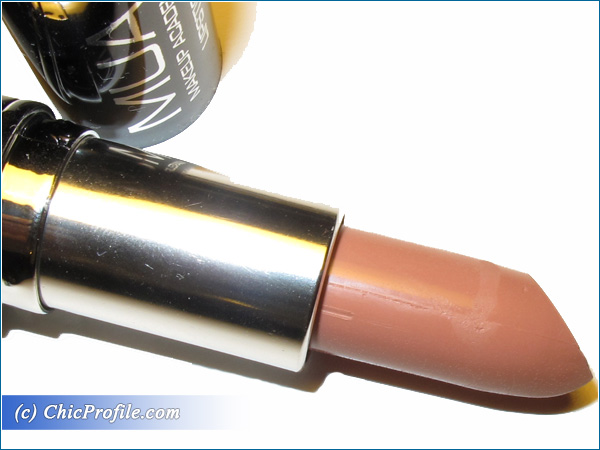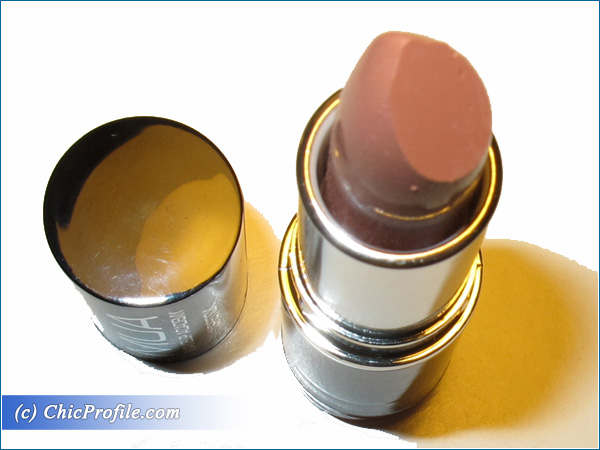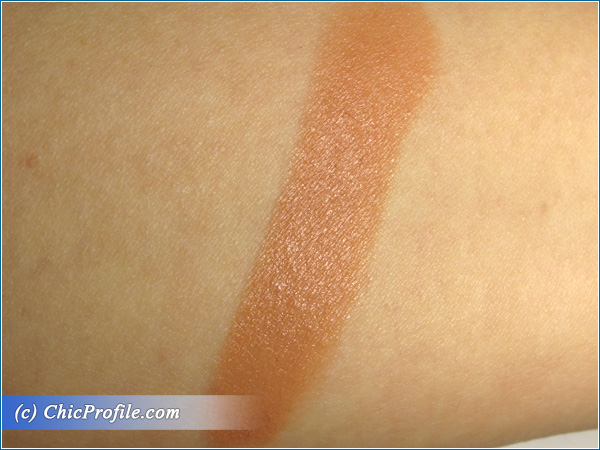 MUA Bare Lipstick Swatch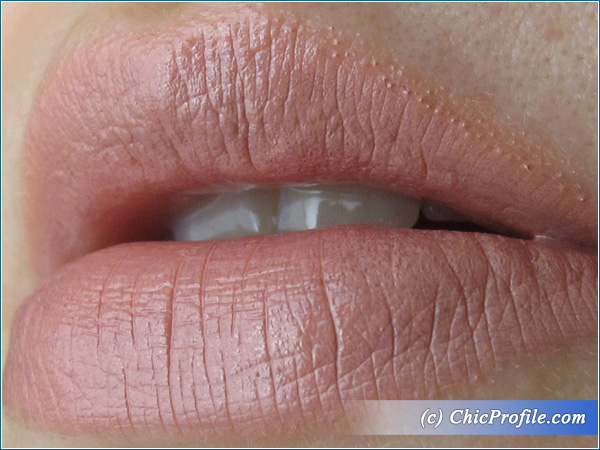 MUA Bare Lipstick Lip Swatch

Left: Bare Lips – Right: MUA Bare Lipstick Lip Swatch