Hello ladies!
Natasha Denona Lila Mini Eyeshadow Palette is a piece of her famous Lila Palette that is going to launch today. The Natasha Denona Lila Palette is on my wish list for way to long but even if I know is good investment, is still damn expensive. The mini palette is a nice, affordable option and a great opportunity to try on the eye shadows and their quality.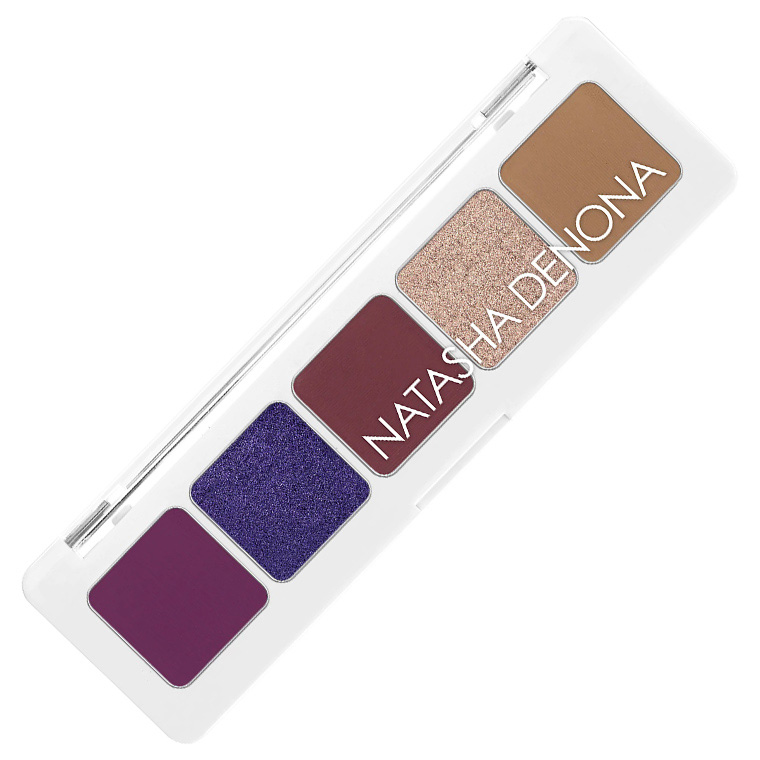 Availability
U.S. Launch Date – 24 July 2018 at Sephora
The plum and violet color scheme of this palette give you the range to create a whole eye makeup look with a light shimmering shade, a matte transition shade, dark, a vibrant, medium matte shade, and a purple-blue duo-chrome. Its compact size makes it perfect for travel.
Lila Mini Eyeshadow Palette – $25.00 (Sephora Exclusive)
Poison Berry

– vibrant fuchsia matte with a blue undertone

Blue Dahlia

– purple with blue duo-chrome sparkling effect

Raisin

– medium cool burgundy matte

Linen

– nude champagne metallic

Flint

– nude sand matte