Hello beauties!
NARS Floral Redux Collection for summer 2017 is hard to resist…and not because of the pretty packaging or the new shades, because there are some repromotes in here, but because is a range of four gift sets of lip and cheek kits in shades that are appropriate for every day wear. Especially now with the vacation season coming up, I'm more inclined to look after travel size products and gift sets when I'm shopping…just because I want to travel light (if that's possible when you are a makeup addict) or stuff in my suitcase just about the same products I use on a daily basis but that won't take up to much space. 🙂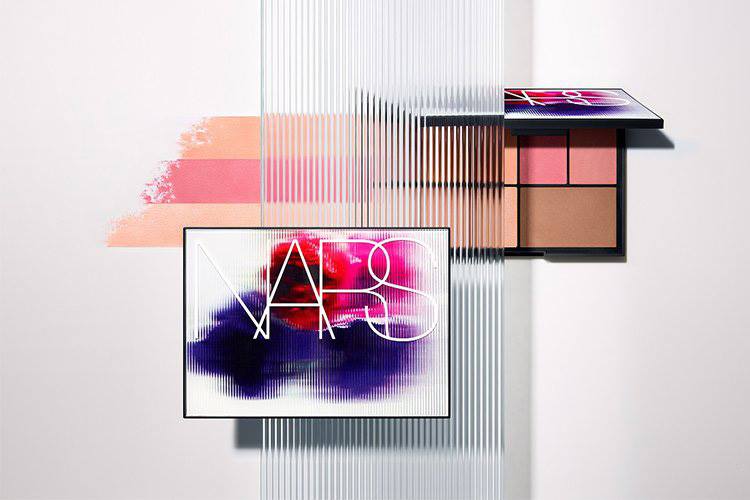 Availability
U.S. Launch Date – beginning July 2017 at Nordstrom
UK Launch Date – 1 July 2017 at Selfridges and NARS counters
Singapore Launch Date – 23 June 2017 at NARS counters at Robinsons, The Heeren
NARS Summer 2017 Floral Redux Range
NARS Angel Pride Face Palette – £45.00
Is a new palette that features four new blushes, plus Hot-Sand highlighter and Laguna bronzing powder. This is definitely one palette that screams must-have for this season.
NARS Mustang Velvet Matte Lip Pencil Set – £45.00
Is a set which features four neutral shades with a long lasting, non-drying formula that is enriched with emollients and vitamin E for a creamy texture and long-lasting color.
NARS Tribulation Velvet Matte Lip Pencil Set – £45.00
This one is all about those red lips that you can get from the four colors available. They have a rich color payoff and deliver a matte finish. The formula just like the Mustang Velvet Matte Lip Pencils is non-drying and enriched with creamy emollients and vitamin E.
NARS Fox Dancer Mini Multiples Coffret – £25.00
This one is a limited edition set of NARS's iconic Multiple Sticks in four shades: Hot Sand, Orgasm, Remember Me, Fox Dancer.
Enjoy more photos…