Hello sweeties!
What's up with NARS? Seriously! It surely seems they've conquered 2019 so far as they are keep launching products every month. This time I stumble upon NARS Metal Creme Multi-Use Palette along with a new set of Kabuki Brushes.
Just in case you're wondering if you have time so save for these purchases, guess again as they are limited edition. On the other hand I've bought a few limited edition NARS products over the past few months and I still see them available everywhere.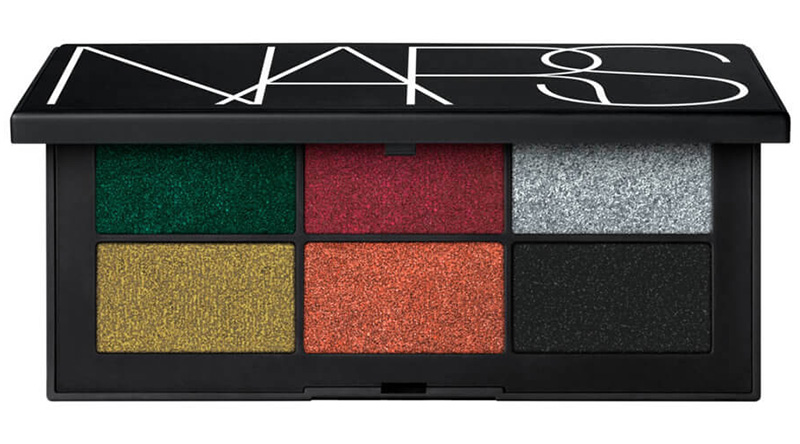 U.S. Launch Date – Now @mecca.com | later at other retailers Nordstrom, SEPHORA, Neiman Marcus
NARS Metal Creme Multi-Use Palette – New & Limited Edition – $60.00
Create your own drama with this new edition to the NARS eyeshadow lineup, featuring a palette of bold multi-use creams in a soft-foil finish.
This versatile palette features a smooth, comfortable formula delivering supercharged shimmer with just one swipe
Effortless glide allows you to saturate eyes, cheeks, and body to your desired intensity
Packed with cushioned, metallic pigments for lightweight luminosity
NARS Kabuki Brush Set – Limited Edition – $115.00
NARS cult classic Kabuki Brushes, now offered in a travel-sized set for complexion, cheeks, and eyes. This elevated set offers 4 of the Kabuki brushes for the on-the-go ease.
Brush up on artistry with this limited edition set featuring NARS' best-selling Kabuki brushes
Featuring four covetable, travel-sized Kabuki brushes for face and eyes
Set includes: Hanamachi Kabuki Brush, Ita Kabuki Brush, Kabuki Eye Brush, and Kabuki Precision Eye Brush