Hello pretties!
This Spring, NARS Audacious 2018 Lipstick Line gets new shades. Named Audacious Pop Collection, the line features six new coral shades. I guess you can say they are the perfect shades for Spring and Summer. Corals are so vivid, warm up the face and add a pop of color.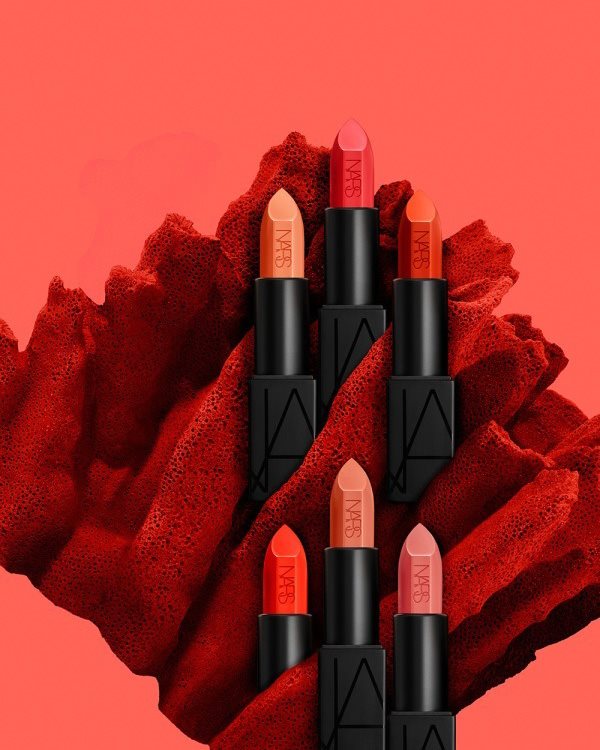 Availability
Japan Launch Date – 20 April 2018
NARS Audacious Lipstick Line Spring 2018
The six new NARS Audacious Lipsticks come in bright colors such as elegant coral, peach, nude pink and vivid orange. If you are a lipstick junkie and especially in love with coral lipsticks I'm sure you'll be excited about this launch.
Well, with all this excitement, I don't want to be the bearer of bad news. I do hope the collection will launch worldwide but at this point it's stated as Asia exclusive. It happened a few times when a collection or a palette was so popular that NARS will launch it in other countries as well. I do hope this will be the case as well and NARS Audacious 2018 Lipsticks will launch in U.S. and UK thanks to popular demand.
Fingers crossed ladies!
Before I forget, someone asked me the other day on Instagram about the texture. They have a satin finish with a luxurious and moisturizing formula. The pigmentation is on point, intense and rich. 🙂