Hello pretties!
There's been more than a few months since I have the MUA Blush Perfection Cream Blusher in Dolly but I didn't get to open it until recently. Dolly is one of the four shades of MUA creamy blushers and I must say it's the only one I've purchased. Cream blushes are known to be more resistant than powder blushes and I really wanted to try this one because all the reviews I've read recommended it even to those with combination and oily skin types. Usually only those with dry and mature skin favorite this formula as they desire a dewy finish and a fresh glow but I was willing to take my chances with Dolly.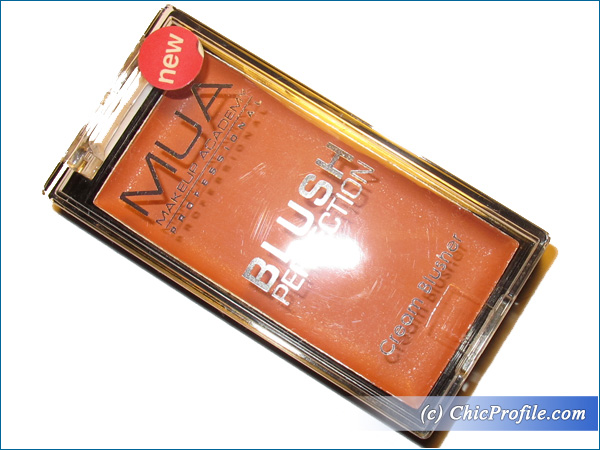 Availability
Now @muastore.co.uk, @superdrug.com
MUA Blush Perfection Cream Blusher in Dolly (£2.00 for 3.2 g) is a light warm orange with a natural sheen and without shimmer. The color was really pigmented when I swatched it on my arm while the formula is very smooth and creamy without feeling oily or greasy at all.
Depending on the intensity that you want it's very easy to build up the color by layering it and receive the desired opacity. Being a light skin I like to stop after the second layer but as you can see from the swatches bellow this shade will work even for those with medium skin and probably darker ones for a nice healthy fresh glow on the cheeks. It looks very natural on me, without emphasizing my pores so I believe it's safe to use even for those with oily skin type.
It's applied very easy with your fingers but on the cheeks it doesn't look so pigmented so can also use a synthetic brush if you want. This color is definitely easy on the eye and suitable for everyone who wants a natural everyday look without shimmer.
I had about 5 hours wear with this formula before the color needed to be reapplied so I do believe it has a quite a nice long lasting power considering the affordable price. The packaging on the other hand is very simply, easy to use as the blush comes in a sleek plastic compact with a see-through cover that snaps shut. I read that some have problems with the way it opens but I can't say it's also my case as I really find it very easy to use and open. I love the transparent lid as I can see the color without needing to open the case.
Enjoy more photos…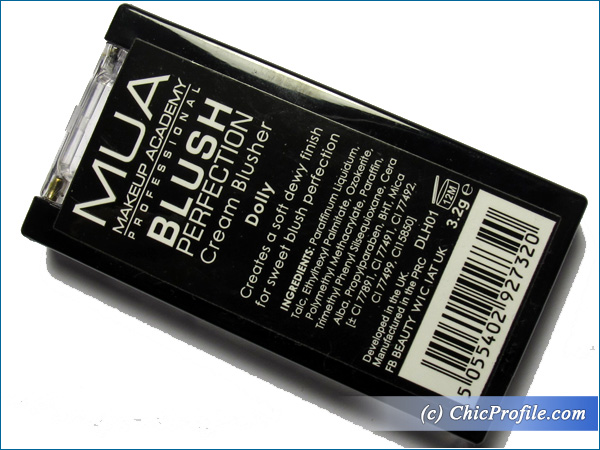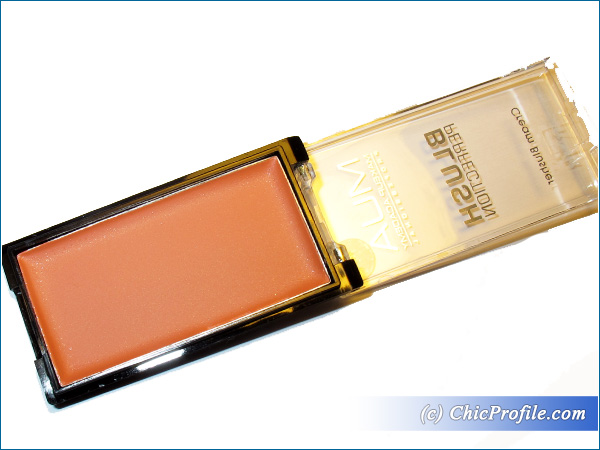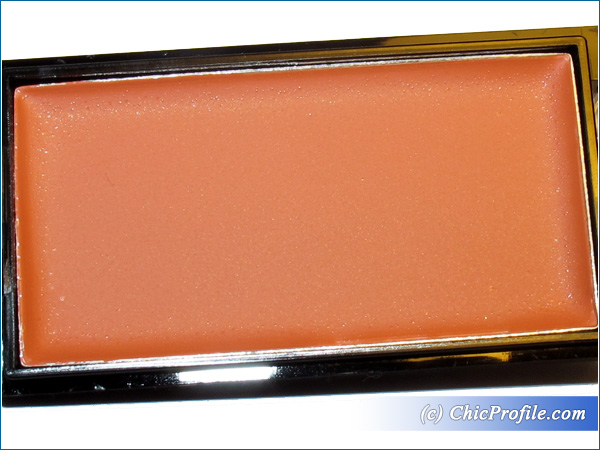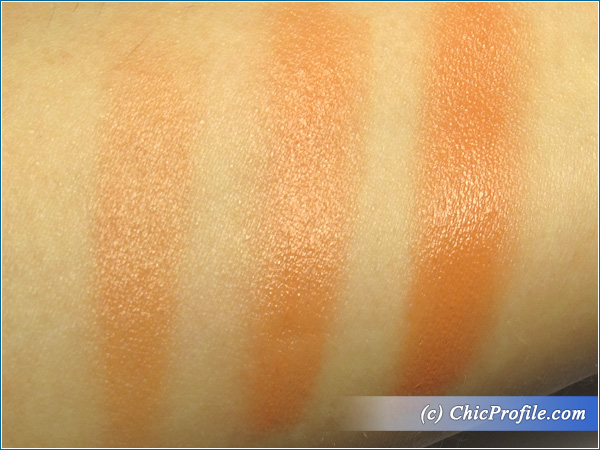 MUA Dolly Cream Blusher Swatches – 1 Layer, 2 Layers, 3 Layers applied
I hope you enjoyed this review and find it helpful if you decide to purchase this shade. Have you tried MUA cream blushers before? If so, please post your impressions in the comment box bellow.